Why You Should Prequalify Tenants
When it comes to filling your units, you want tenants who are qualified and able to pay rent. Typically, to determine the best applicant for the unit, landlords have to collect all the proper paperwork while comparing different factors for each tenant. Additionally, landlords also have to make sure they are documenting everything, well-organized, and compliant with the Fair Housing Act.
All of this can give you a headache about which tenant is best for your unit. However, if you prequalify tenants, you can make finding the best tenant easy—before you even have to show your unit.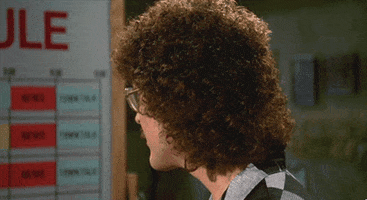 Yes, you read that right! Tenant prequalification is one of the most important steps in the tenant screening and application process, yet it's the least talked about. Because landlords are afraid of vacant rentals, they will rush the application process, accept tenants who do not provide all the proper documents, or can't provide references.
Unfortunately, all it takes is one bad tenant (and having to pay a hefty eviction cost) to learn how important it is to prequalify tenants.
Set Your Minimum Requirements
Importantly, create a set of minimum requirements or standards. Having an organized and documented process is a lifesaver when it comes to managing properties and tenant applications—and a set of minimum requirements is a critical component of that process. Once you create a set of minimum standards, it will be easier and quicker to determine which tenants are qualified for your rental properties or not.
For minimum requirements, it will largely depend on the landlord's preferences and the rent. For example, some landlords require a minimum income of 3x rent, 620+ credit score, no criminal history of felonies or misdemeanors, and can produce a landlord reference letter. When looking to develop your own minimum requirements, ask yourself these questions:
What is the lowest credit score I'll accept?
Will I accept guarantors?
What is the income requirement? (i.e., 2x? 3x?)
What are smoking and pet policies? (And have I included that in the lease?)
What do I need to know about the tenant's criminal history?
What do I need to know about the tenant's rental history?
Will I require references from landlords?
Regardless of your minimum standards, consistency is key. Following a consistent process makes decisions easier. So, after you set your minimum requirements, stick to them. You may find it necessary to readjust them (i.e., requiring more income or a higher credit score), but otherwise, most landlords advise to not accept anything lower than your minimum standards.
Automate How You Prequalify Tenants
After you have these requirements, you can use them to create a prequalification process. To use your time cost-effectively, consider automating how you prequalify tenants. An automated prequalification process allows tenants to submit the necessary prequalification information and landlords to easily review makes the entire renting process more efficient for both parties.
Tenants will not have to waste time submitting an application and paying for tenant screening to an apartment they aren't qualified to rent; landlord will not have to parse through applications to manually determine qualified applicants from non-qualified applicants.
With RentRedi, our 10-question prequalification survey is built directly into the tenant app so applicants can simply input their prequalification information and submit it directly to you. The questionnaire collects information that enables you to quickly prequalify tenants and determine whether or not the applicant meets your minimum requirements for:
Financial information
Guarantor income
Pets, smoking
Criminal history
Additionally, our tenant prequalification feature comes with customizable response templates and a one-click accept or reject button that easily enables you to notify the tenant of your decision. Read more about how RentRedi's tenant prequalification feature works (and saves you money!) here.