RentRedi vs. Cozy: A Side-By-Side Comparison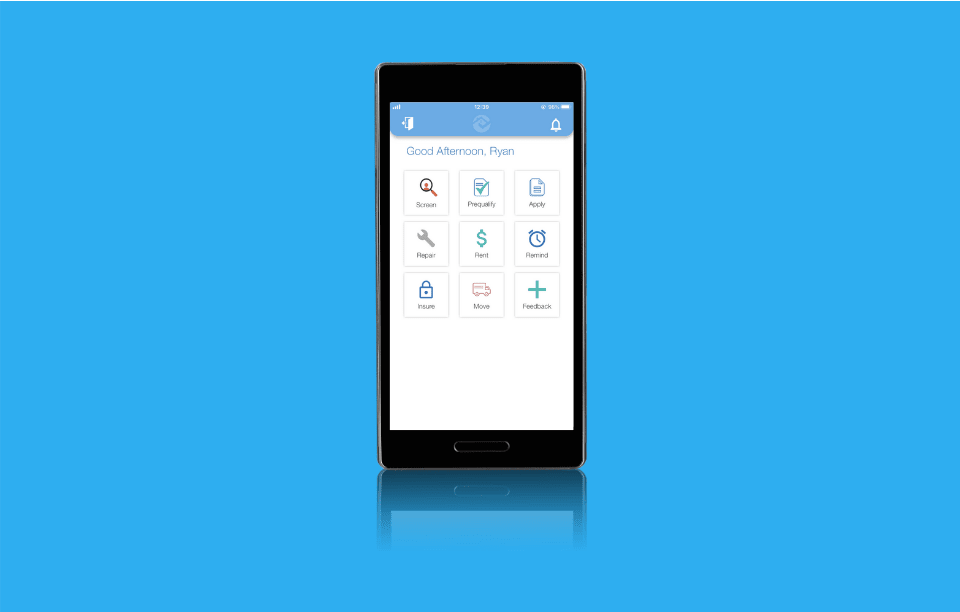 One of our most asked questions from landlords is: How are you different from Cozy?
Below, we've provided a feature-by-feature guide that showcases our main differentiators from Cozy. We have a wide variety of mobile features that you (and your tenants) can use to manage the renting process with better technology—all from your smartphone.
Mobile-Submitted Rent Payments from Tenants
RentRedi tenants use their mobile app to pay rent. They click on the rent button, view rent charges due, choose ACH or Credit/Debit Card, and submit their payment.
Cozy does not have this feature. Tenants must log in to a website to make payments.
RentRedi tenants can send an immediate payment using ACH (banking account/routing number) and/or Credit Card.
Cozy tenants must wait 1-2 days for a small deposit to be made to their bank account then come back to the tenant portal to verify prior to making any ACH payments. This delays by several days the ability for new tenants to send a security deposit and first-month rent payment.
RentRedi ACH fees are $1 but the landlord can chargeback the fee to the tenant if they prefer. ACH payments typically flow to the landlord bank account in 3-4 business days.
Cozy ACH fees are $2.99/mo/renter if the landlord wants funds available in 3 business days. Otherwise, there is no fee but funds are not available for 5 business days. Landlords do not have the option to charge the tenant for the fee.
RentRedi landlords can send rent and late payment reminders in the form of a mobile notification
Cozy does not have this feature.
Listings
RentRedi allows landlords to post vacant listings to RentRedi, Realtor.com for free.
Cozy allows landlords to post to Realtor.com
Mobile-Submitted Prequalifications
RentRedi allows tenants to submit a prequalification for a unit they are interested in. The prequalification is a 10-question survey designed to allow the landlord to prescreen applicants and accept or reject the applicant prior to a showing. This saves the landlord a significant amount of time by meeting only with the most qualified candidates.
When the landlord receives the prequalification, they can reject or accept. In both cases, the prospective tenant receives a notification on their phone alerting them of the decision. The notification directs the applicant to an email (which is editable) with either the rejection or the acceptance with instructions regarding setting up a date and time for the showing. Landlords can include a link to Calendly, a free service for appointment setting, that can be used to schedule showings.
Cozy does not have this feature.
Mobile-Submitted Applications
RentRedi uses a mobile-submitted application with documents. The prospective tenant enters the information from their mobile device on the RentRedi app and takes photos of documents that are requested by the landlord.
Cozy does not have this feature. Tenants use a web-based application and it does not appear to support the uploading of supporting documents
Mobile-Submitted Maintenance Requests with Video
RentRedi allows tenants to submit from the RentRedi mobile app, a repair request with a description, category, and a 5-second video. The maintenance request module can be shared with maintenance personnel so they can view in real-time and communicate back with the tenant.
When viewing on a mobile device, the landlord or maintenance person has three communication choices: call, text, or email to connect with the tenant to schedule a time for repair. The landlord or maintenance person can also create repair requests. This is especially useful when doing a walkthrough of a vacant unit, allowing for a list of required repairs prior to the next move in date.
Cozy does not have this feature. Maintenance requests can be submitted on the website, but they do not have the ability to add photos of video, and the information is not readily shareable with maintenance personnel or other team members.
24/7 Emergency and Full Premium Maintenance Services
RentRedi partners with Latchel to provide you with 24/7 emergency or full coordination maintenance services that lets you be more hands-off with repairs. Tenants can submit maintenance requests through call or text on a dedicated line. The dedicated line screens and troubleshoots maintenance requests before sending a contractor. Landlords set rules around the price of repairs and are kept informed every step of the way.
Cozy does not have this feature.
Tenant Screening
RentRedi is partnered with TransUnion to provide tenant screening services. Landlords click a button on the application screen and tenants receive a phone notification requesting the screening. The screening cost is $39.99 and is paid by the tenant. The reports include Full Credit Report, Eviction Report, and Criminal/Background report as well as a resident score provided by Transunion with a rental recommendation.
Cozy uses Experian for tenant screening services. Tenants pay $39.95 for the screening process. The report includes full credit reports, eviction reports, and criminal background checks.
In-App Notifications
RentRedi allows landlords to send mobile in-app notifications to tenants or all tenants in a building. Notifications can be used for rent payment reminders, change in a garbage pick up, repair completion, or any other message that a landlord would like to send
Cozy does have this feature.
Sharing/Permissions for Teammates
RentRedi allows landlords to share data with team members for free. They can share All View and Edit or just View access. They can also share any individual module; maintenance, notifications, properties, rent, renter profiles with view and/or edit access. All team accounts are free as long as the team member does not create a property of their own to manage. This is especially useful with maintenance personnel as they see repair requests in real-time.
Cozy does have this feature.
Dashboard
RentRedi uses a dashboard layout to show at a glance any pending issues; pending prequalifications, pending applications, not yet completed repair requests, scheduled tasks, calendar, and rent payments due. RentRedi also allows for customization of the dashboard, showing or hiding any of the items listed
Cozy does not have this feature
Calendar
RentRedi landlords are able to sync a google calendar with full functionality. Landlords that use Calendly for scheduled showing can also sync Calendly to the Google calendar so that showings are visible in the dashboard instantly.
Cozy does not have this feature.
Tasks
RentRedi landlords are able to create tasks, items that are not a direct request from a tenant, and are preferred to be separate from the linked Google calendar. They are able to set Status, Priority, and Date of the Task. Tasks are displayed on the dashboard until completed
Cozy does not have this feature.
Mobile App
RentRedi tenants and prospective tenants use a mobile app for all functions: prequalification, application, rent payments, repair requests, renters insurance quotes, landlord notifications, etc.
The tenant app was designed by our team and a host of tenants that we consulted. The mobile app is more user-friendly than a website portal allowing for instant access to functions. In addition, the mobile app platform allows for landlord generated mobile notifications (more on that below.)
Note: Venmo announced in June 2018 that they were dropping payment functionality on the web portal in favor of mobile payments only
Cozy does not have this feature.
Blocking Payments
RentRedi allows landlords to block partial payments or block all payments. This is especially important during an eviction proceeding where a partial payment can reset the clock for proceedings.
Cozy does not have this feature.
Customer Support
RentRedi offers unlimited support, 24/7. We are available via chat, phone or email. You connect with real human beings who can help you. We also offer help articles, walk-through tours, and demo videos to help get you set up or troubleshoot.
Cozy only offers email support.
Monthly Fee
RentRedi charges landlords as little as $9/month for access to all amazing features, including a mobile app for both landlords and tenants, listings to a wide network, unlimited units and tenants, free teammate accounts, and live customer support.
Cozy is free with no mobile app and limited features.
Overall, RentRedi offers more mobility, features, and customer support for its flat-priced plans. The mobile apps make it easier for landlords to collect rent online and manage their properties from anywhere. Additionally, our mobile app for tenants means they can apply, pay rent, schedule auto-pay, and get renters insurance all from their RentRedi app.