Everything You Need to Manage Your Rentals
The only all-inclusive landlord-tenant app with everything you need to manage your rentals, receive payments, screen applicants, manage maintenance requests, and list properties.
Property Management Chicago – Apps and Landlord Software Services for Tenants and Property Owners
Property management – Chicago; there is high demand for landlord software all across the city. It is important to look for the best software option for your business. The best rental property management software can help your business run smoothly. If you are looking for mobile compatibility you will want to find a mobile rent app for landlords and a web app for ultimate convenience. This way you can easily manage your rentals no matter if you are in the office, at home, or wherever. A real estate management system will help you to simplify rental property management in Chicago. The best landlord apps usually also have additional features like rent collection, unit listing, tenant screening, accounting, maintenance, and rental applications.
Top Online Property Management Software and Apps for Landlords – Real Estate Investment Operations
The best online property management software and apps for landlords need to be easily accessible no matter where you are. Many property investors and real estate professionals are required to travel out of state. Apartment management companies and realty professionals need software they can count on while they are on the go or are working out of the office.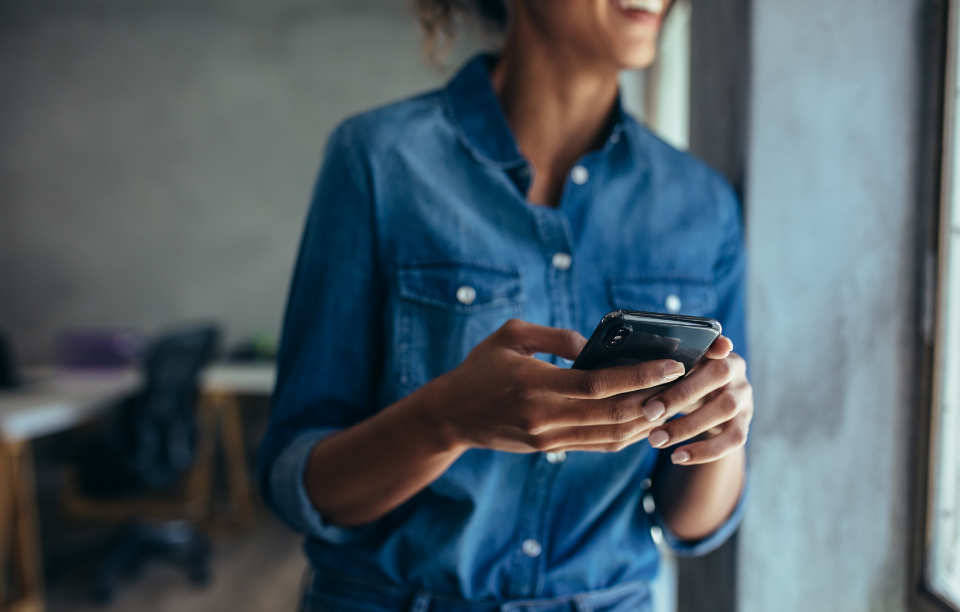 Landlord Software Makes Property Management a Breeze
Secondly, you want the best online landlord software or computer programs to help you manage your rental properties effectively. Using rental property management software saves you time. It does automatic rent collection and digital applications. This allows you to avoid having to collect rent checks or fill out paper applications manually.
Property Management Software Works Well for Both Large and Small Landlords
Property management software also helps you with money management (scaling your real estate portfolio with rent tech). Additionally, residential leasing software can help you avoid manually sending and signing leases. Instead, you can upload any lease or lease addendum documents to the real estate management software. Big and small landlords should look for the following:
Landlord software for property management
A rental portal or rental apps for tenants to use
Rental apps or a rental portal for tenants to use
Landlord website so you can manage everything online
Our tenant software motivates on-time rental payments.
New: RentRedi landlords can now offer credit boosting to tenants! When a tenant chooses to report on-time rent payments to TransUnion, they can boost their credit by as much as 26 points.
✓ 7 in 10 renters are more likely to make on-time rental payments
✓ 67% of renters said they would choose the apartment with rent payment reporting
Top-Rated Property Management Software Like RentRedi is Fully Loaded with Features
A great tip is to make sure you have the very best rental management software on the market. The highest rated property management software will include online rent collection, tenant screening, maintenance management, and real estate leasing software.
Property Management Companies Chicago – Do Your Research Before You Hire
If you are a property manager who is moving into real estate investment then you may not need to look into hiring a property management company to assist you with your clients. The good news is if you do need to hire additional help, lots of companies will use rental management software. When conducting researching on property management companies in Chicago, it's helpful to know that RentRedi software is highly compatible. If you would like to hire an external property management company, you can make a list of pros and cons list for each company you're researching. Then, you can narrow your list down until you get a good idea of who you can rely on.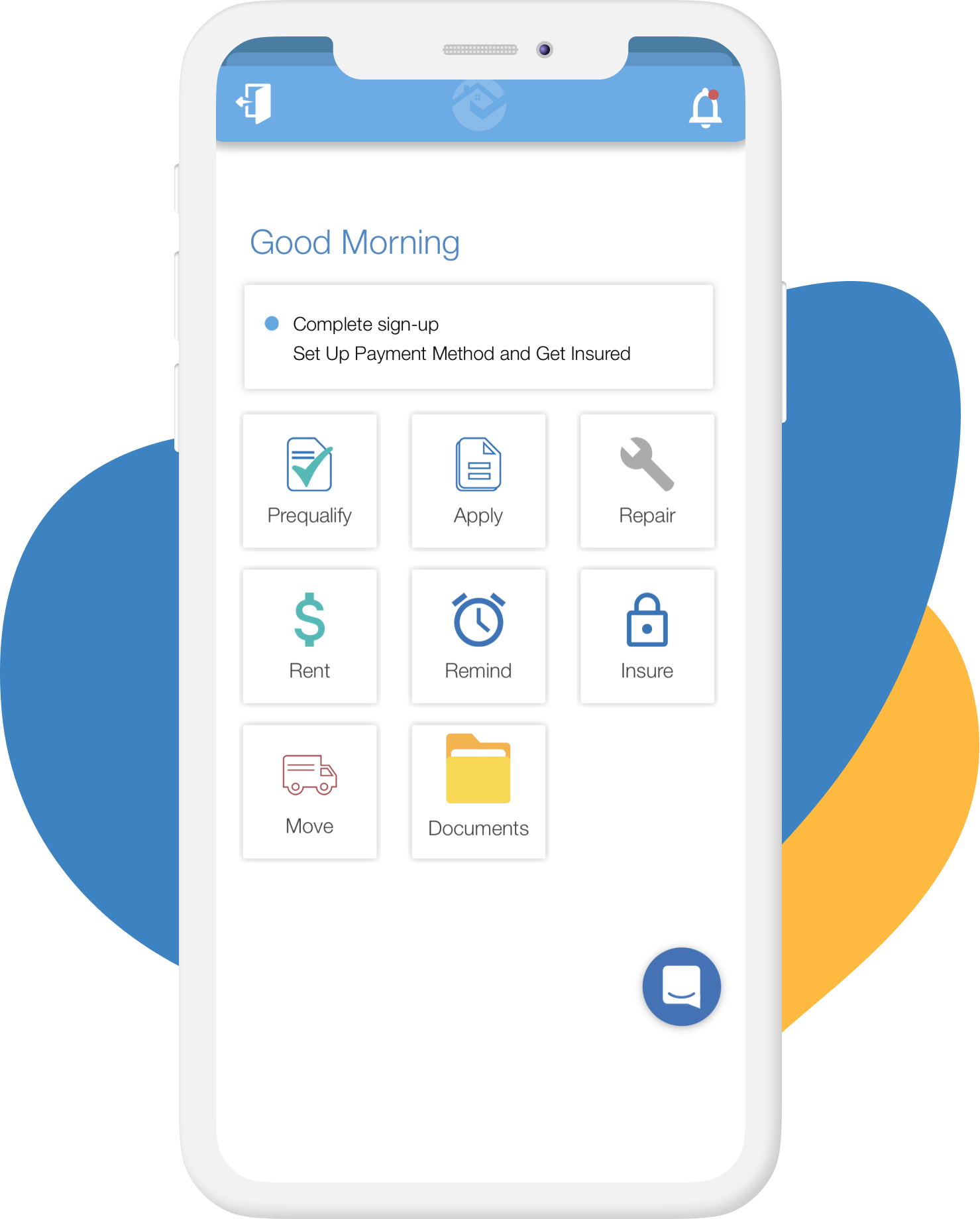 Explore all of the Features RentRedi Has To Offer – America's Preferred Landlord Software
And while all these software programs seem like a lot, you can find all these features in a robust property management software like RentRedi. With RentRedi, you can manage your properties, upload, send, and sign leases. It has a mobile app for tenants and comes with a dashboard to manage your rentals from anywhere.
Rental Management for Landlords – Understanding Your Property Management Company's Duties
Make sure to check property management reviews online in Chicago.
It's important to hire a trustworthy company that you know you can depend on if you plan to rely on them for rental management responsibilities. To help you with this, the software is able to help you watch over your investments and track progress. You can find great property management companies in Chicago by doing a Google search for their name and looking into the reviews that show up. Generally speaking, these should provide you with an idea of what other landlords and real estate investors have experienced using a company.
Affordable Property Management Software – Better than Hiring a Cheap PM Company
Property management software can make your real estate business operations much smoother. Price is an important factor. Always look for software that you can afford, that has all of the features you need. If something seems expensive look for alternatives. RentRedi has a free trial – you will see that it has both quality and a fair price point. Grow your business with RentRedi today. Sometimes low cost property management software will be missing many features. There is also a possibility that it is not maintained. This can cause you to lose your data and in some cases, it may not have current state laws incorporated. Security is also something that some cheap software lacks. Chicago property management costs need to be considered just as much as which software you choose. The price of property management software is almost always more cost-effective than hiring a property management company. When people are involved, monthly fees can be considerably higher than software, plus quality isn't always consistent.
Try RentRedi, One of the Leading Rental and Landlord Management Software Systems – See the Difference with Us
Landlords and tenants alike benefit from the exceptional experience software like RentRedi provides to any type of property: low-end through high-end. You're also welcome to add any of your teammates or property managers to the software for free. This feature alone gives RentRedi's rental management system a real edge in the real estate industry. RentRedi has also developed its own monthly landlord rental performance report which allows you to keep up with the latest trends and data that landlords want to know about.
Property Management Systems (PMS) and Important Software Features
When looking at property management systems (sometimes referred to as PMS), features are important. Property management companies and software can both fall under this umbrella. Each system (software or company) benefits real estate investors and landlords. For example, a property management company with a specific location offers options like a front desk, front office, or back office to conduct their work. But this limits the availability of the business.

A different, PMS, on the other hand, such as RentRedi's property management software can allow remote management of your rentals so you don't have to be tied to a fixed location. It allows the flexibility of managing your rentals from your home, office, or anywhere else you chose to be. This is made even better with the all-in-one services the software offers such as automated rent collection, tenant screening, and listing units.
Easy landlord tenant management software & mobile apps.
✓ Over $7.2B in assets under management
✓ Landlords and tenants in all 50 states
Tenant Screening Services Chicago – Rental Application, Credit, Background, Criminal and Eviction Check
Tenant screening services Chicago – This is important for effectively managing rentals. Tenant screening services are necessary if you're looking for a property management company or software. If you're wondering how to screen a tenant, these services will make it easier for you as they typically provide the options in-house or in the software. If you choose to use property management software like RentRedi you can add a potential tenant to it so that they can fill out their rental application. RentRedi has a template for this readily available, or you can add your own. Our software makes it fast and convenient for people to fill out applications and for landlords to review them. Once the screening process is completed through the tenant app or web portal you can then decide who you would like to rent your space to. Screening might sound overwhelming but it is a necessary step in protecting your investment property. Once you know how you would like your tenant screening workflow to go it is really easy to implement it thanks to software. Are you ready to level up your real estate management business? Try RentRedi today.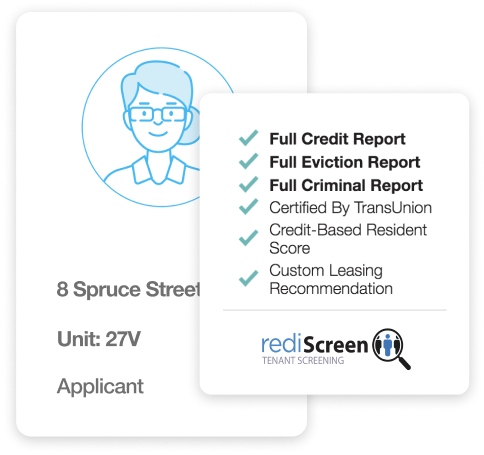 Tenant Rental Applications – Design One Yourself or Use a Service
Designing tenant rental applications or deciding to use one from an outside service are both great options. You may be unsure how to make one on your own but with property management software you can have this taken care of for you. With software like RentRedi it acts like a rental application service. There are many built-in templates that you can select from. RentRedi, for example, has rental applications built directly into the software. You don't have to create your own. Additionally, the landlord rental application can come with a rental application credit check, criminal and eviction reports. With RentRedi, our software replaces the need to hire someone for tenant screening services. Our software allows you to set up tenant screening in conjunction with your applications. This makes the tenant screening process easier for you and your tenants.
Renter Screening Services – Eviction Information and Tenant Criminal Record Report
Many renter screening services will come with an eviction report. A renter credit check for tenants provides more insight into how reliable a renter might be. With RentRedi's property management software, Chicago landlords can also get a criminal record report, along with eviction information. A rental credit check for tenants will give you a 360 view of what a potential tenant might be like if you choose to move forward with their application.
Rental Credit Check Service for Landlords – Loan and Bill Payments
A rental credit check for tenants provides more insight into how reliable a renter might be for your rental in Chicago. Doing a credit check for landlords will give you an idea on how tenants could pay their rent. A rental credit check service for landlords also has loan and bill payments built into it. Reason being is that a tenant with a good credit score is more often going to be able to pay their rent on time. A good credit history shows a sense of responsibility. You will want to select a candidate who is reliable and pays their bills on time. Doing a rental credit check for renters may show up on a credit report or not. This kind of credit check is more often not likely to affect a rental candidate's credit history. Sometimes credit checks can affect someone's credit score. This is true for matters where an individual is applying for more than one rental. When you run credit checks on people make sure you are really interested in renting to them in order to avoid potential negative effects from doing a credit check.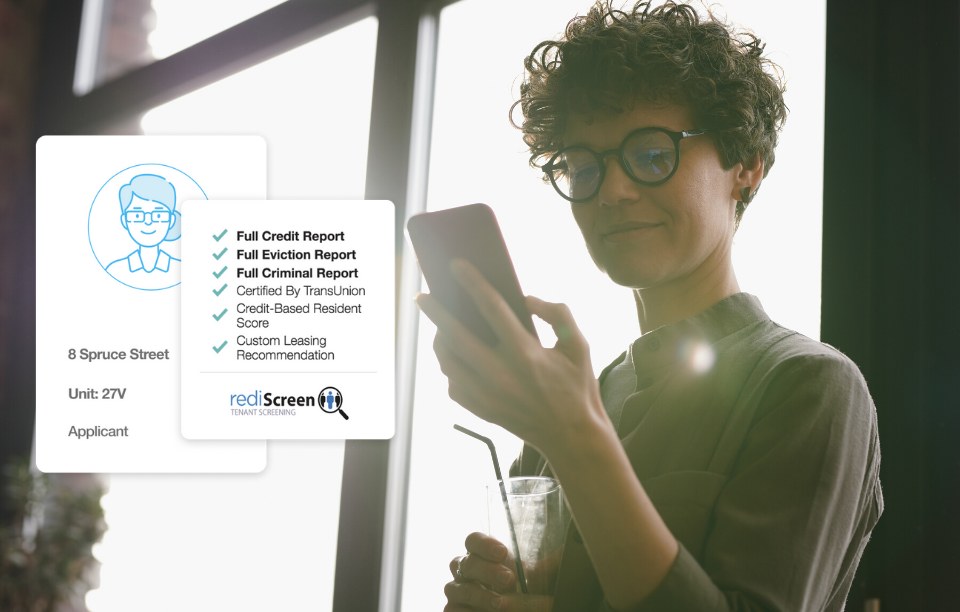 Tenant Rental Application Process – Criminal History Search and Background Check for Landlords
Aside from a background credit check a criminal history report can also be done. There are also tenant rental background services that you can check out. Our streamlined software makes this a breeze. Landlords and property investors just like you love our software because it acts like a service. The savings really add up with RentRedi, in comparison to hiring a pricey tenant screening company. For most leasing companies and landlords, performing a background check for renters is a normal part of their application process. For landlords, a rental background check for tenants can give them a much better sense of security having a much better idea of who they are renting their property to. Tenant background screening, for instance – which is a part of the application process, allows a landlord to see a renter's credit, criminal, and eviction history.
Landlord Criminal Record Checks on Potential Renters are Not Allowed in all States – Know Your State and Local Laws
Performing a tenant criminal background check for renters is a way to possibly gain some insight into a tenant's criminal history and see if have any criminal convictions. It's important, though, to know your local and state rental laws and to make sure your application process aligns with them. Not all states allow landlords to use a criminal history check as a factor when doing a tenant background check.
For a new application, completing a background check for landlords is an important part of the process. Performing landlord background checks for tenants is an additional part of protecting and maintaining your property. Typically, insurance, maintenance, or security options are what come to mind when landlords think of how to protect their property. However, making use of a background check for landlords is a smart step to make sure that your property is placed in responsible hands. Our insightful property management software in Chicago can help you save any relevant tenant information that you would like.
Tenant Eviction Search & Check
An additional part to how you approach tenant screening is running an eviction check on your potential renters. With RentRedi's tenant screening software you can view a rental applicant's credit, criminal and evictions with our search function. If an applicant has any previous evictions they will most likely show up in this report. When you run eviction checks it gives you a better idea of how someone may treat your place, others or common property. You will want to rent out to someone responsible who will be a good neighbour, abide by your lease agreement and not cause you or others any problems.
Use RentRedi Apps and Software to Handle and Accept Rent Payments Online
With RentRedi's property management software you can take care of screening tenants from anywhere. Our web and mobile apps make it easy for you to be on-the-go, working out of an office, your home or even checking momentarily up on your rentals when you are on vacation. Our software can assist you through all aspects of being a landlord or property investor. You can use our software to help you receive and collect rent payments online. Your tenants can easily pay their rent from our tenant app, rental payment app, or our tenant portal on the web.
Your Renters Can Set Up Auto-Pay with Our Time-Saving Rent Collection Software Program
RentRedi makes being a landlord a breeze. Online rent payments can be automatically withdrawn from the tenant's account if they have auto-pay set up. You can then accept rent online and collect the rental payments. We even have a neat feature for your tenants. They can get a credit boost just for paying rent. You can also use our deposit tracking feature to track tenant payments when you receive rent payments online. Our rent collection software shows payments as initiated, pending, and completed in your bank account. This means you can track a tenant's rent payment at the same time you collect their payment. This sure beats waiting for a rent check in the mail.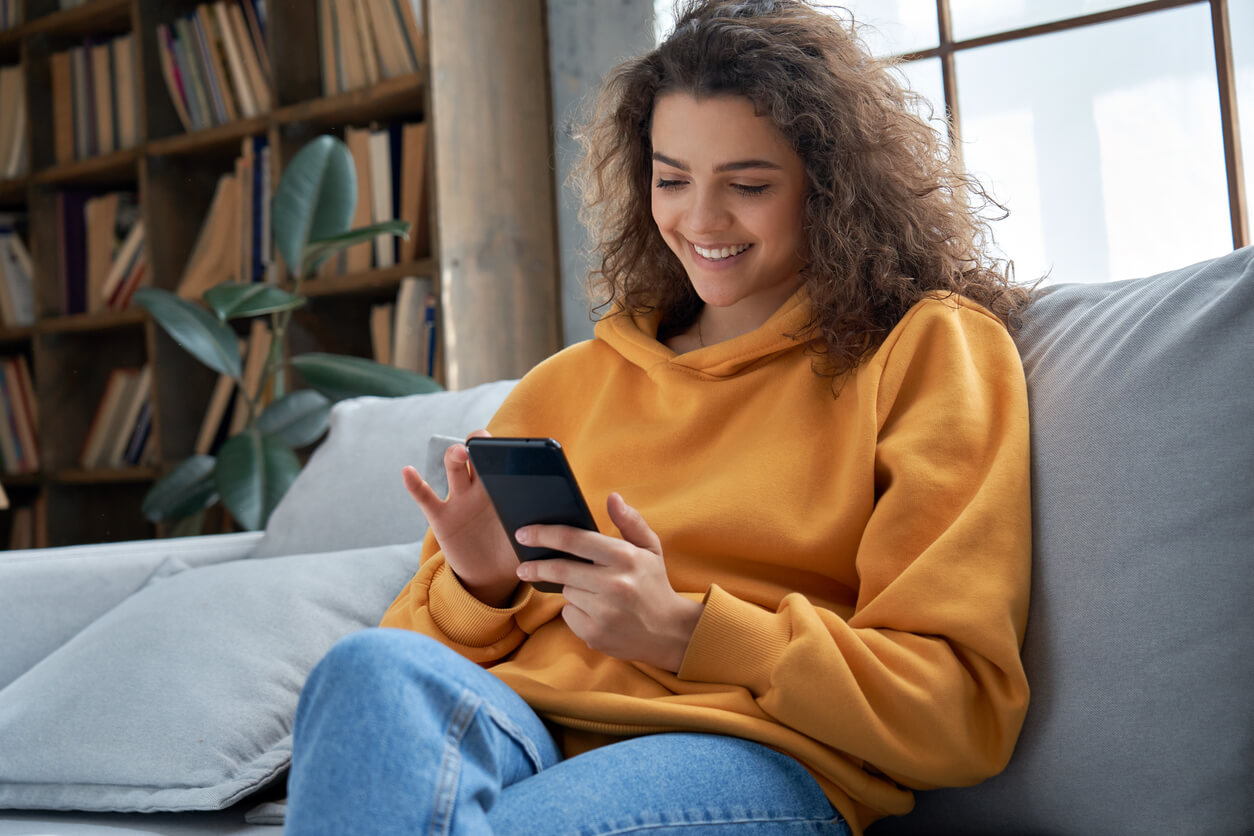 Additional Details About Auto-Pay and How It Makes Collecting Rent on Time Easier
One of the bonuses of using a rent collection app is being able to collect mobile and online tenant payments. A rent collection service for landlords and tenants enables renters to make automatic payments through our mobile app. These automatically go through, straight into your bank account. This eliminates the worry of tenants paying rent on time. When a tenant auto-pays through our rent app it is automatically withdrawn into the account of your choice. If you are currently not collecting rent online then check out our software. There are many ways it can help you, in addition to collecting rent.
PM Channel Software – RentRedi is Popular Because of Its Ease of Use and Beautiful Simplicity
RentRedi is like a CRM for tenants, rent, property maintenance, investment property portfolios and so much more. You can use our software to manage your rental properties in Chicago. There are many reasons why our software is one of the most popular property management software programs on the market today.
Track Properties with Our Web and Mobile Property Management Apps
RentRedi is a complete, total landlord management package with every feature you could ever want to manage your investment properties. RentRedi's web and mobile apps are easy-to-use. Our straightforward landlord software enables you to track properties easily. RentRedi is partnered with a lot of the real estate business's strongest and widely trusted industry professionals. Our software is flawlessly integrated with major players like TransUnion, Zillow, Realtor.com, Latchel, and REI Hub. Realtor.com and TransUnion are available through RentRedi to landlords at no cost. However, tenants are required to pay a $35 screening fee.
Cloud-Based PM Software – Allows Independent or DIY Landlords to Manage Their Investment Enterprises
RentRedi's online web apps are cloud-based making it the easiest way to effectively manage your investment properties. This works even if you happen to be an independent or DIY landlord. This one, integrated package allows you to list units, screen potential tenants, sign leases, collect rent, and manage accounting and maintenance from virtually anywhere. With this unified approach, it doesn't matter what kind of landlord you are, you can simply manage your rental properties from wherever you are – whether that's at home, in your office, or out on the road!
Best Residential Housing – Single, Couple, Family, Multi-Family, and Apartment Rentals
Without question, property management software really benefits your business. This is true if you manage residential, multifamily or single family homes, duplexes, on-site apartment housing, or even condos. Top rental management software provides features that support your objectives and makes tenant screening, rent collection, filling vacancies, and maintenance much easier for you to manage and a lot more accessible for both you and your renters.
Facility Property Management – Public Storage, Campgrounds, Marinas
Not only is RentRedi one of the best property management software for your typical rentals, but it also has a variety of unique uses as well. For example, you might have a creative real estate avenue that you've gone down. You might rent a public storage facility, campground, or space rentals (such as a parking garage). You can use RentRedi's USA-based property management software for online rent collection for all these situations. All your tenants have to do is download the app or sign up on the web portal. You can then create the charges and set the frequency. Your tenants can quickly pay wherever they are. RentRedi has features like some of the best rental accounting software already built into the platform.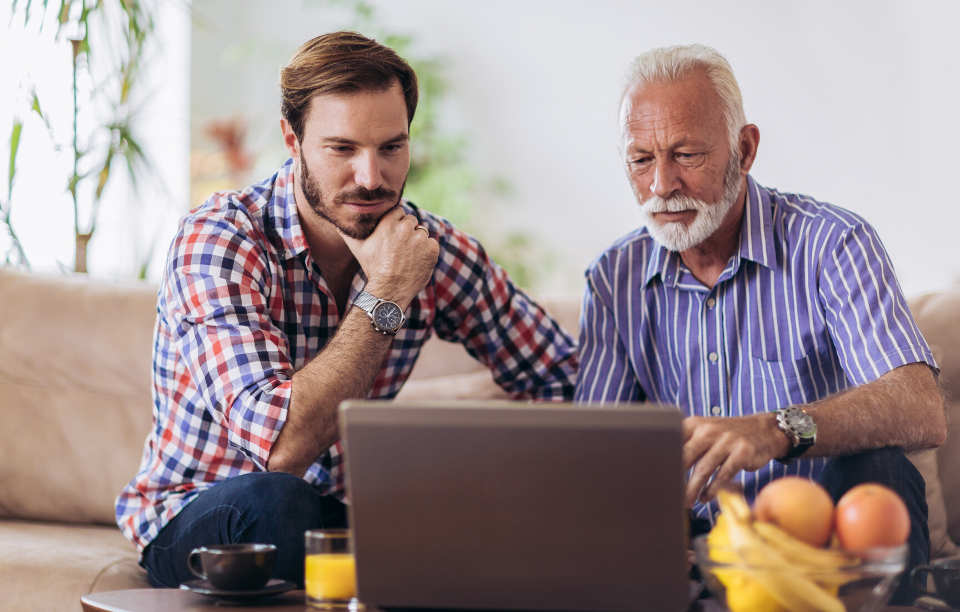 RentRedi SAAS Can be Used for Commercial, Long-Term and Short Term Rentals – Rental Types
RentRedi functions as a Software as a Service rental management system (or SaaS rental management system for short). This means you can use our software to manage all types of rentals and many aspects of your business. For example, with rental leases, you can manage all lease types using property management software. Some examples of rental types you might have leases for are short-term, long-term, and industrial or commercial rentals. These types of rentals all work well with property management software because you can use features like
Rent collection
Tenant screening
Maintenance
Lease signing and document storage
Google calendar sync
Task management
Accounting
Property Management Software Chicago – How PM Programs and Real Estate Management Tips Help Save You Money and Time
Property management software Chicago – This is essential for helping real estate professionals save time and money. When you use software like RentRedi, you save time with prequalifications. This helps you quickly sort through applicants to determine if they're suitable for your rentals. You can also save time listing units and handling lease signing through our software. You can also use RentRedi to take the guesswork out of collecting rent with our automatic rent collection feature. Simply create your charges and they are auto-generated in your tenant's apps. Even better, you can automate and manage these processes from one central location.

Features such as RentRedi's background check (criminal, eviction, and credit report) can also save you money as this is something tenants pay for. You also don't need to pay for leasing software since e-lease signing is integrated into RentRedi's platform.
RentRedi Gives You Everything You Need Right at Your Fingertips
You no longer have to track down checks or cash for rent collection. You can manage it all from one dashboard like RentRedi's, which accepts ACH, cash, and cards from your tenants. For listing units, you can use our software to push all your vacancies to sites like Zillow and Realtor.com. This means you don't have to go from site to site listing your vacant properties.

You also no longer need to setup times to meet with your tenants to get them to sign lease documents. Now, instead, you can simply upload your lease documents to RentRedi. You can then send an e-signature request to your tenant. They can then officially accept it on their end using their tenant app. A lot of other features are also built into our software including auto-pay, credit boosting, and maintenance requests.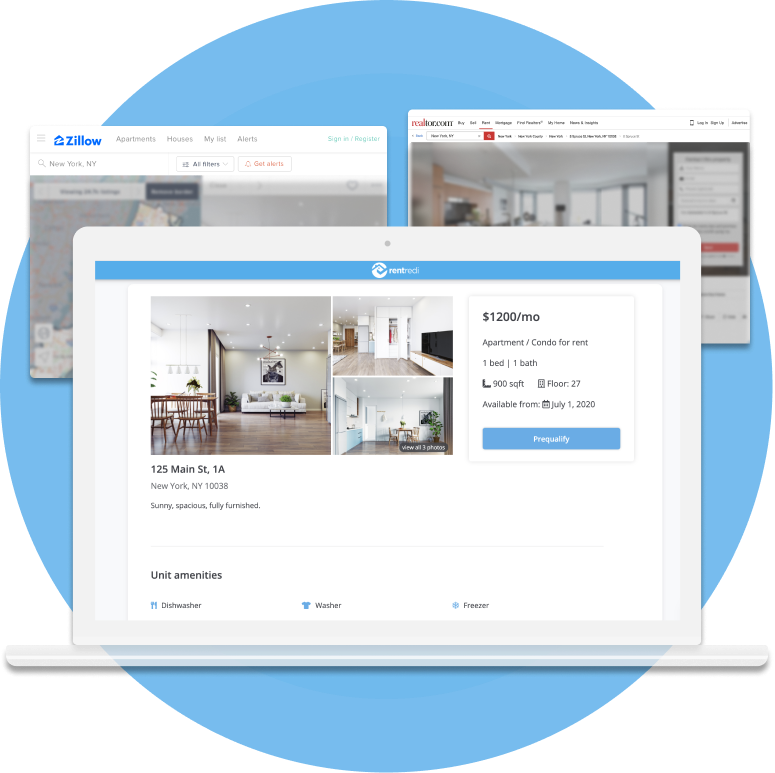 Property Management Software Chicago – Landlord and Tenant Features
As shown above, it's really important with property management software that the features offered actually save time and money. Features such as tenant applications, prequalifications, and property maintenance management do exactly that. This makes it easy to sort out the applications that are qualified and the un-qualified. Also, applications and prequalifications don't cost tenants anything. They come included as part of your RentRedi service (however, if you would like to do a tenant screening, that costs $35 but is paid by the tenant). When it comes to maintenance management, your renters can use their rental app to submit videos of any repair request. This can save you time and money by allowing you to easily assess the severity of the issue and then deal with the repair in the most appropriate manner.
What Rent Manager Software is Able to Do for Your Property Management Business
Rent manager software can make the most of your property management (PM) business. It offers easy-to-use features that enable you to manage your rentals easily. Features like rent collection and tenant screening are the big features that PM software needs to have. There are other things that make some software stand out from the rest. RentRedi is a great tool for managing your business because of all of the things you can do with it. RentRedi takes away the pains of being a landlord and makes managing your properties more enjoyable. For example, the Google calendar sync option in RentRedi makes booking appointments much more effortless. Simply schedule appointments or repairs into your calendar from RentRedi's app, and you can stay organized with your calendar directly embedded into the platform.
Upload Your Docketing List with RentRedi – Easily and Securely Store Documents and Keep Your Paperwork in One Place
Document storage is another "small" feature that also makes or breaks a rental management system. If you have a lease, document, or docketing list, you can upload and store it in your property management software. This allows you to organize and centralize all your paperwork easily. No more having several or scattered papers lying about the office or even your home.
Popular Landlord and Property Management Software Chicago Programs vs RentRedi
Prominent property management software Chicago – Many platforms offer great property management features. There are lots of areas where RentRedi excels:
Affordable price for property managers & tenants
Easy to use
RentRedi landlord software is compatible via web app, browser, and mobile
Turbo-syncs your data across the cloud so you can easily switch from app to desktop to mobile and see your data in real-time
Highly rated on review sites
Special Features Built Right Into RentRedi's Complete Landlord Software
Are you ready to streamline your property management business? RentRedi can help. Our software has tons of features that can save you time, money and keep your stress levels at bay. When researching software for your rentals a full stack features list is paramount. RentRedi's software offers:
Online rent collection
Tenant screening
Prequalifications and applications
Listing units
Maintenance management
Accounting
Lease signing
Task management
Google calendar sync
Integration with third-party tools (Zillow, Realtor.com, etc.)
Accounting
Lease signing
Task management
Google calendar sync
Integration with third-party tools (Zillow, Realtor.com, etc.)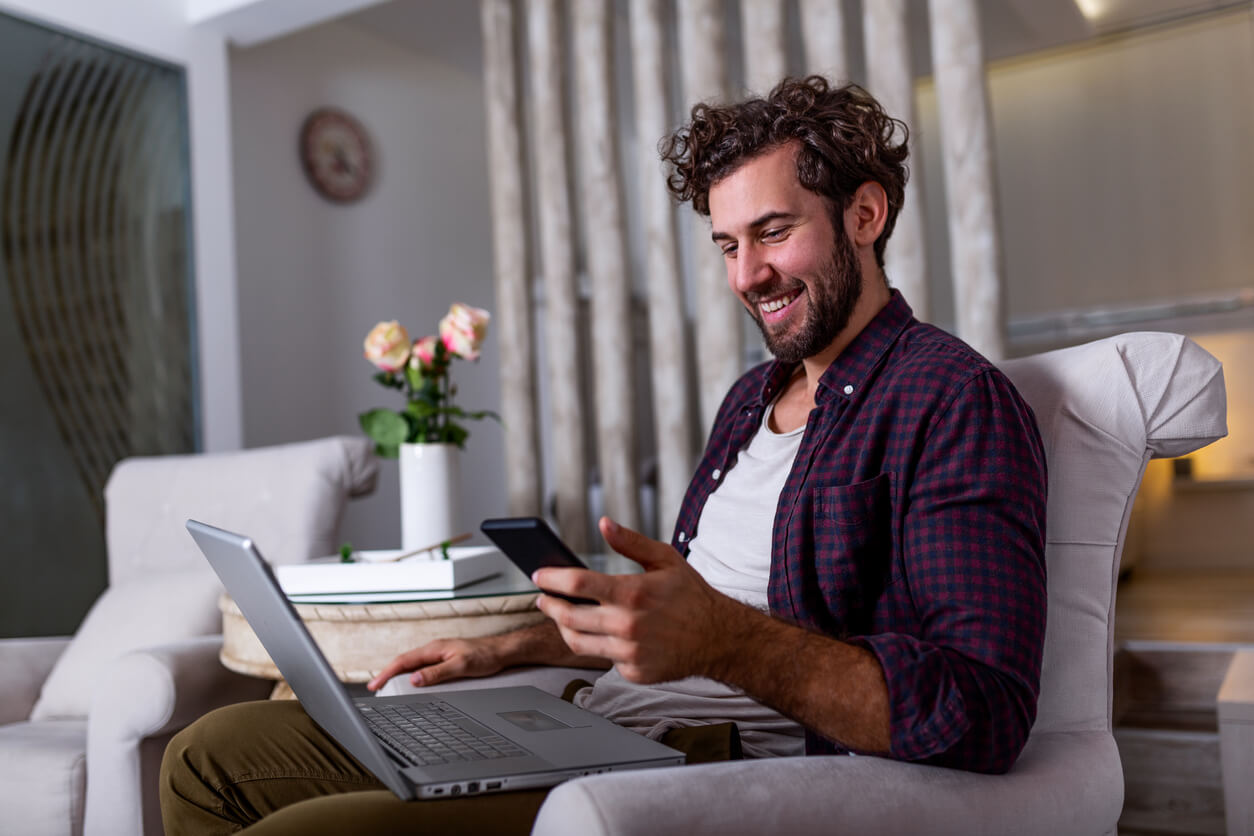 Go with RentRedi and Experience the Power or Unlimited Units, Tenants, Teammate Accounts, and Support
One key differentiating factor is RentRedi's unlimited units, tenants, and free teammate accounts. You can easily add your entire team at no extra cost to your business. This makes keeping everyone in the loop easier than ever.
Another feature differentiating RentRedi from its competitors is our limitless support—phone, email, and 1-on-1 onboarding settings. No matter who needs us (tenants, teammates, or yourself), we have your back, with our stellar team ready to assist you every step of the way.
Best Property Management Software for Microsoft and the Mac
For managing properties, is there a difference between Microsoft and Mac software? Not if you use property management software like RentRedi. Regardless of what operating system you use, we have both internet browser apps and mobile apps which you can access online and on your phone. This makes it so much easier to manage your properties from anywhere you happen to be. You can simply log in online without having to download software or having to carry around a laptop or computer for checking on your properties.
RentRedi is Here to Help You Make Property Management a Piece of Cake
RentRedi software is here to help you. Hundreds of landlords like you trust us to do the heavy lifting. Our software makes property management a cinch.
With RentRedi property management software, you efficiently manage all your rentals with rent collecting, tenant screening, listing units, signing leases, and maintenance and accounting management. Plus, endless units, properties, tenants, and teammates. Honestly, what sounds better than that?
Our property management blog has the inside scoop when it comes to tips and advice on how to manage your rentals better. Check it out.
RentRedi is Always Available – Access the Software on Any Device, Anytime, Anywhere
Our PM software features a landlord app and a tenant app. RentRedi landlord software works anywhere you or your tenants are, all you need is an internet connection. Our web and mobile apps allow you to work at home, at the office, or no matter where you are. Portable project management software is important in today's day and age of being on the go.
Looking for RentRedi Reviews for Their Top Property Management Software Chicago?
Check out these property management software reviews that people have given us over the years. Happy customers have also left us a lot of testimonials, and we have PM videos from noted industry leaders. With RentRedi to help you take your business to the next level, you could be our next success story.
"RentRedi makes it easy to keep up with rental units.

Rather than having a to do list for each property, and a sheet for who has paid rent, plus running to the bank to make deposits, this puts everything in one place. I also like the ability to have clients upload videos rather than calling to ask them specifically what is needed. It also prevents them from calling me at crazy hours which is another plus.

Also I can set up quarterly to do items for the maintenance guy, and he gets emails for repairs as well.

Money is funded to my account in a reasonable amount of time, and the help button gets very quick responses."

Linda C., property manager & landlord
Property management software Chicago – It doesn't get any better than this. What's holding you back? Start using RentRedi today!
See why our users say RentRedi is the best rental property management software.
Create the best renting experience for you and your tenants.
Try our landlord software.