Becoming a landlord for the first time can be an overwhelming experience. There are many things to think about: finding the right property, negotiating a reasonable price, preparing it for tenants, and then dealing with any problems that may arise. But with the right advice, it can also be a very profitable venture. Here are ten tips to help you buy your first investment property.
Do Your Research
One of the top tips for new landlords is to make sure you're well-informed. Before you start looking to buy your first investment property, it's essential to do your research and know what you're looking for. Ask yourself how much rent you want to charge, what kind of tenants you want to attract, and how much work you're willing to put in.
You should also be aware of the types of investment properties available, such as single-family homes, multi-family homes, and condos. Once you know what you're looking for, you can start narrowing down your search.
Get a Good Real Estate Agent
An excellent real estate agent will save you time and hassle when looking to buy your first investment property. They can help you find properties that meet your criteria and guide you through the negotiation process. It's also a good idea to get an agent specializing in investment properties, as they will be more familiar with the market and what to look for.
Get a Mortgage Pre-Approval
Getting a mortgage pre-approval before you start looking for a property is always a good idea. This will give you an idea of how much you can afford to spend and will make the negotiation process easier. It's also a good idea to shop around for a mortgage lender, as they can vary significantly in terms of interest rates and fees.
John Li, Co-Founder & CTO of Fig Loans, says, "By getting pre-approved for a loan, you'll have a much better idea of what you can afford and how much negotiating power you have when it comes to making an offer."
Look for a Property in a Good Location
One of the best tips for new landlords is to consider the location of where you buy your investment property. It should be in a desirable area for tenants, such as a good school district or near public transportation. It should also be in a safe neighborhood. Not only will this make it more attractive to tenants, but it will also help to keep your property value high.
Consider the Condition of the Property
When looking to buy your first investment property, it's essential to consider its condition. If a property needs a lot of work, it may not be worth the investment. You should also be aware that properties that need significant repairs can be challenging to finance. If you decide to buy a fixer-upper, be sure to factor the cost of repairs into your budget.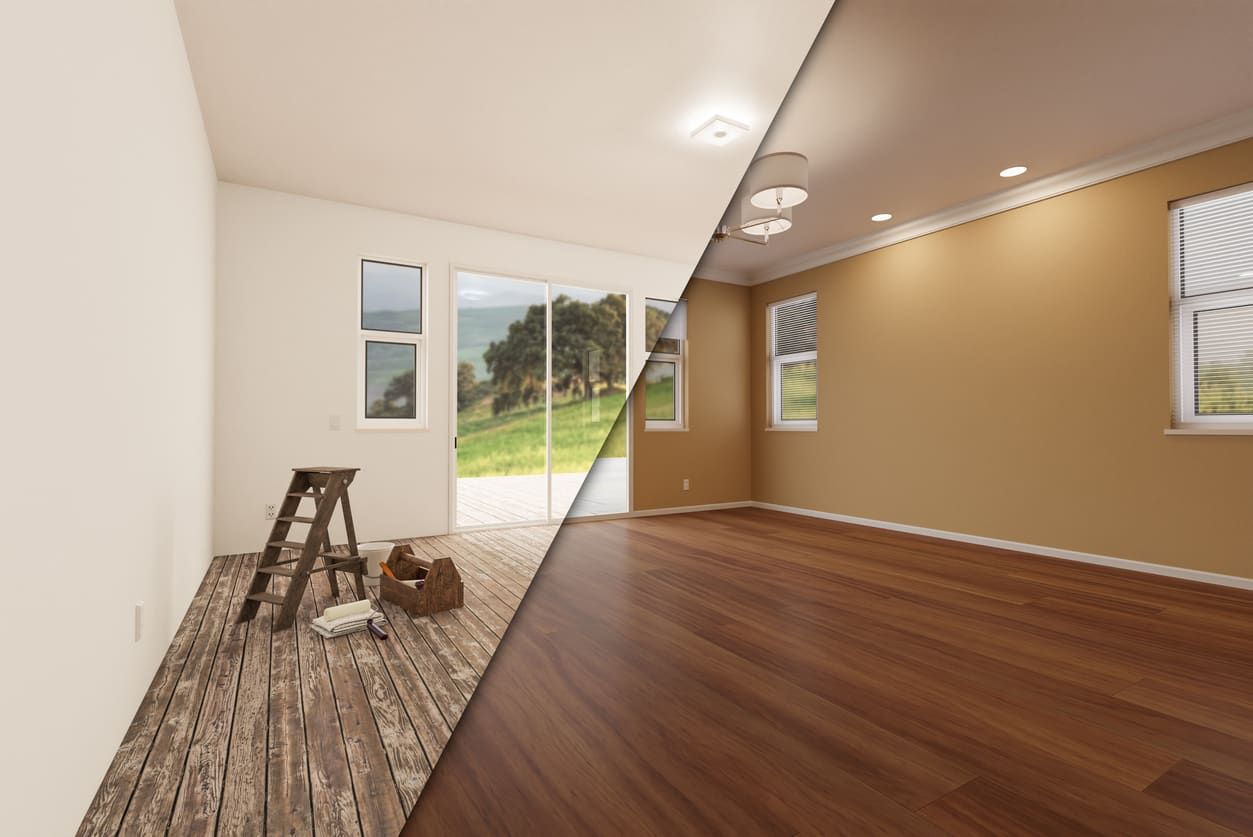 Be Prepared to Negotiate
Once you've found a property you're interested in, it's time to start negotiating. Remember that the seller is likely to be open to negotiation, so don't be afraid to ask for a lower price. It's also a good idea to have a loan pre-approval in hand, as this will show the seller that you're serious about buying the property.
According to Nate Tsang, Founder & CEO of WallStreetZen, "The most important thing to remember when negotiating is to be prepared. Know what you want and be willing to walk away if you don't get it. The seller will likely be open to negotiation, so don't be afraid to ask for a lower price."
Get a Home Inspection
Before you finalize the purchase of an investment property, it's crucial to get a home inspection. This will help identify any property problems that you may not be aware of. It's also a good idea to appraise the property, as this will give you an idea of its market value, which will help you calculate your return on investment.
Make Sure the Property is Insured
Once you own an investment property, it's vital to ensure it is adequately insured. This will protect you from liability if something goes wrong on the property. It's a good idea to get landlord insurance and also suggest your tenants get renters insurance, as this will cover their personal belongings in the event of theft or damage.
Be Prepared for Maintenance Issues
As a new landlord, you will be responsible for any maintenance issues that arise on the property. This can include everything from fixing a leaky faucet to dealing with a broken furnace. Therefore, it's essential to be prepared for these issues and set aside a budget by keeping your funds in a sub-account.
Know the Laws
There are several laws that landlords need to be aware of, such as fair housing laws and security deposit laws. These laws vary from state to state, so you must be familiar with the laws in your area. Failure to comply with these laws can result in hefty fines, causing you to lose any financing.
Tips for New Landlords: Ready to Buy Your First Investment Property?
Buying your first investment property is a big decision. There are a lot of factors to consider, such as location, condition, and price. It's also important to be aware of the laws and regulations that landlords need to follow. By following these tips for new landlords, you can help ensure that your experience as a real estate investor is positive.