Everything you need to manage your rentals
Receive payments, screen applicants,
manage maintenance, and list properties.
What can you do with RentRedi?
Next day funding to your account
Tenants pay with credit/debit or their bank accounts
Mobile payments, partial payments, or block payments
No fees for additional units or tenants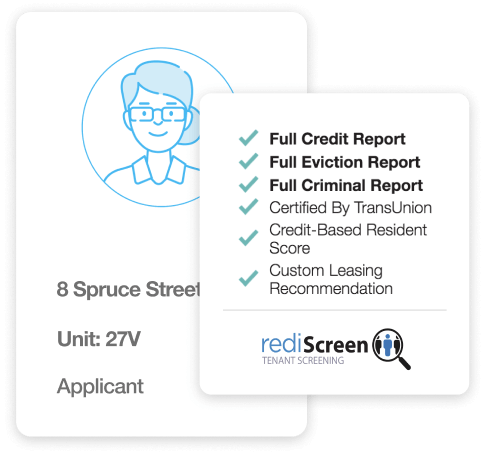 No fees to landlords
Tenant prequalification dashboard
Full credit, criminal, and eviction reports
Run background checks


Manage maintenance easier
Plunger or plumber? You decide
Tenants upload a 5-second video of any problem
Connect your maintenance team to the app
Receive confirmation when job is complete

List properties with one click
Free listings on Zillow, Trulia, and HotPads
Add properties to your account
List vacant rentals as needed
Publish unlimited listings
"An incredible app for landlords...
I've been looking for an app like RentRedi forever!"
We've partnered with the best to help you manage your rentals,
increase your profit, and grow your portfolio.

Frequently Asked Questions
Get Started with RentRedi
Create the best renting experience for you and your tenants.
Try our landlord software.