All-in-One Property Management Software For Landlords
Easy to use mobile landlord app with everything you need to manage properties

Our tenant software motivates on-time rental payments.
New: RentRedi landlords can now offer credit boosting to tenants! When a tenant chooses to report on-time rent payments to TransUnion, they can boost their credit by as much as 26 points.
✓ 7 in 10 renters are more likely to make on-time rental payments
✓ 67% of renters said they would choose the apartment with rent payment reporting
Collect rent online
and with our mobile app
Cash, credit, debit, ACH or ACH-only payment options
Tenants can deposit cash at over 90,000 retail locations
Collect mobile payments on-time with auto-pay for tenants
Accept partial payments or block payments
Unlimited payment account connections & reports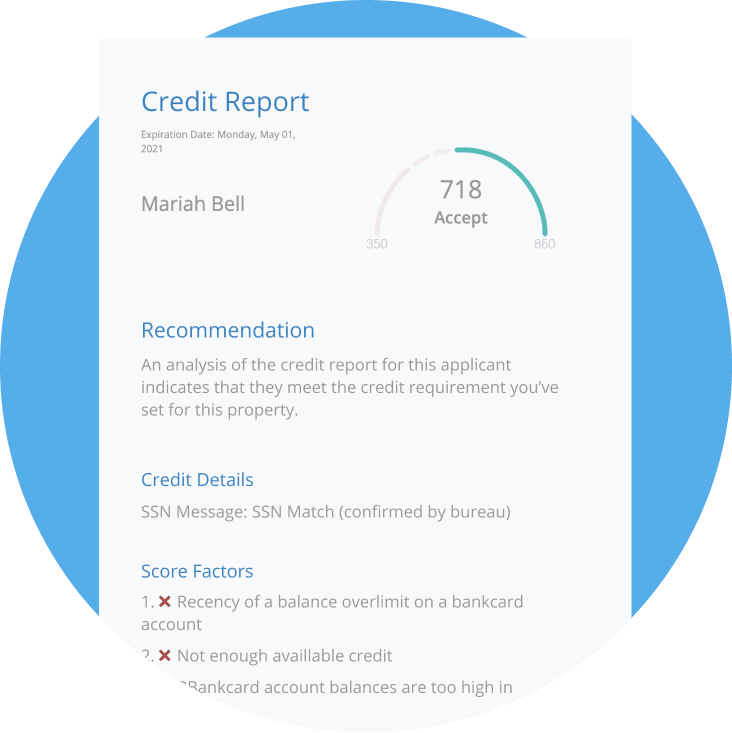 Find and identify better tenants
Identify high-quality tenants with our mobile property management software application, certified tenant screening, and customized recommendations. Prescreen prospective tenants before sifting through applications or scheduling viewings​.
Tenant prequalification dashboard
Mobile-submitted application
Full credit, criminal, and eviction reports
Auto-tenant screening
Easily manage maintenance with our rental management software
Spend more time doing what you want and less time managing landlord services! Add hands-off premium maintenance through RentRedi's Latchel landlord maintenance software partnership.
Outsource maintenance & join the 65,000+ units using hands-off coordination with our landlord maintenance software
Tenants submit maintenance requests through the RentRedi Tenant app
Categorize, prioritize & send status updates for all maintenance requests through the tenant app online
Free maintenance personnel accounts for your team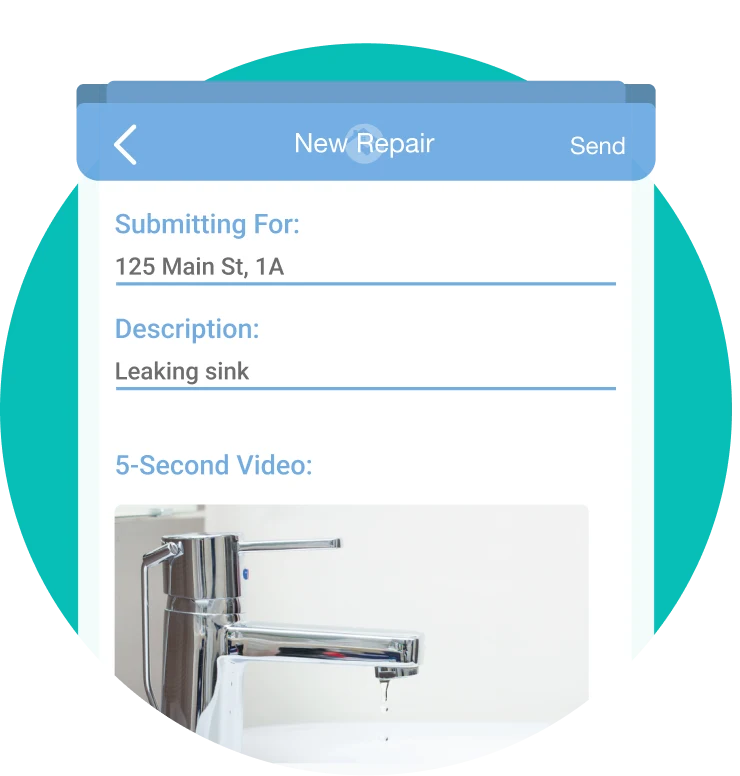 Easy landlord tenant management software & mobile apps.
Over $15B in assets under management
Landlords and tenants in all 50 states
One-click rental property listing software
Reduce vacancy and turnover time with syndicated listings to Realtor.com, Zillow, and RentRedi. Our rental property listing software has everything you need in one place.
Syndicate your listings to Realtor.com and Zillow
RentRedi listings page
Add unlimited properties to your account
Unlimited listings, tenants, and units
Manage communication & access 5-star customer support
Our rental property management software makes it easy for everyoneーlandlords, tenants, teammates, and maintenance personnelーto stay on the same page. Live chat, phone, and email with a real human for support.
In-app notifications to tenants
Live customer support for landlords and tenants
Free teammate and personnel accounts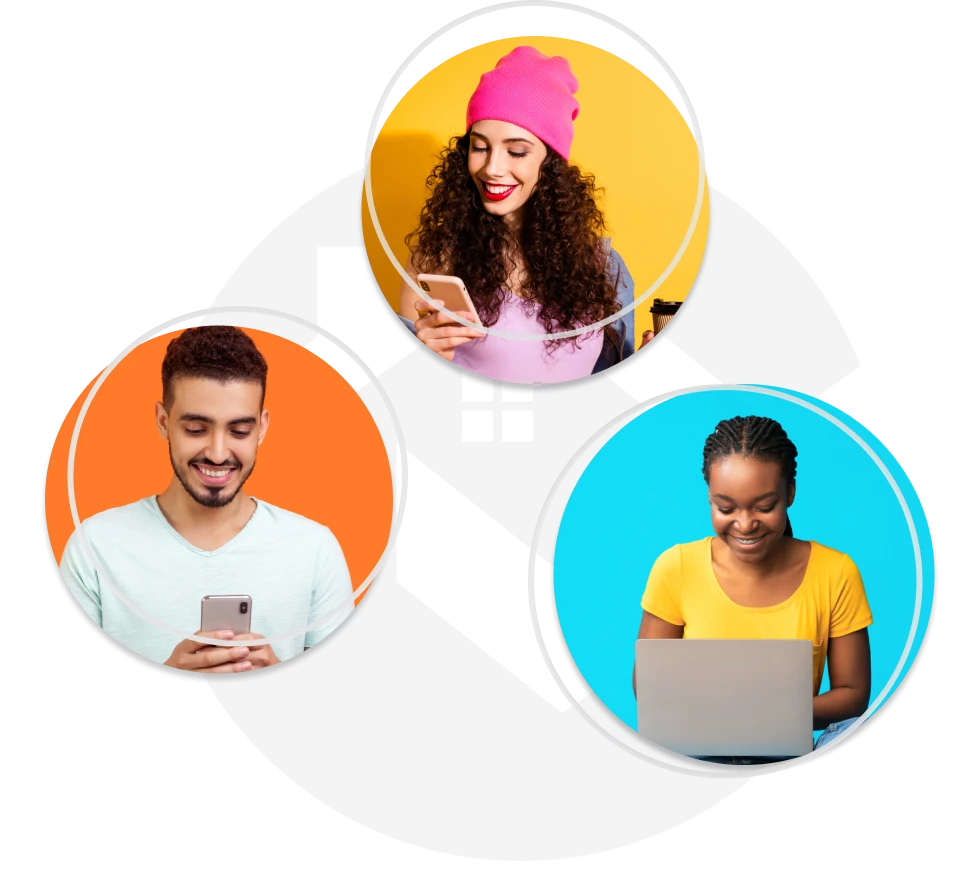 Sign & store tenant lease agreements
Using RentRedi's free tenant lease agreement signing tool, your documents can be sent and signed with legal documentation of signatures. Safely and securely send, sign, and store leases. If you upload leases from another source, your documents are ready to download or print—whenever or wherever you may be.
Free tool to e-sign lease and documents in app
Required government ID with tenant signature
Stored lease and documents are added to the tenant profile
Receive in-app notifications during signing process
Rental property accounting
software add-on
RentRedi partners with REI Hub to provide you with landlord accounting software for rental property owners & real estate investors.
Automatically sync your RentRedi properties & view your numbers by property or unit
Import recent transaction data & create matching transaction rules for easy bookkeeping
Access to preset rental transaction templates
Get full financial reports (P&L, cash flow, balance sheet), as well as tax ready IRS Schedule E reports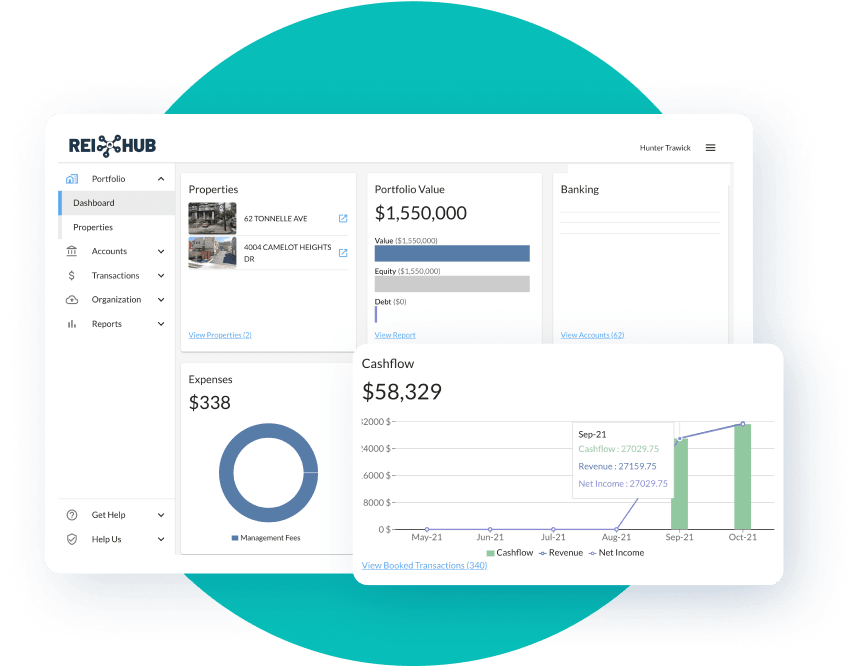 Help when you need it, day and night.
Whether you're just getting started or need assistance, our 5-star customer support team is here. You're a real, live human so we offer real, live human support at no additional cost.
Speak with us 7 days a week by chat, by email, by phone.
Frequently Asked Questions
How much does RentRedi cost?

RentRedi costs as little as $9/month.

We offer monthly ($19.95/mo), 3-month ($15/mo), or annual ($9/mo) subscriptions. All plans are unlimited: unlimited tenants, units, team members, listings, and customer support.
How do mobile rent payments work?

Once you set up your tenants and units, tenants can begin paying rent with a credit card, debit card, or bank account. Payments can be made right from their mobile devices. Tenants will incur a payment processing fee for each payment ($1.00 ACH or 2.9% plus $0.30 for credit cards).

In the app, tenants can set up an automated monthly reminder for when rent is due or set up auto-payments to automatically pay rent on their preferred day.

Landlords do not incur any payment fees and there is no charge for additional tenants or units. If needed, you can split or block rent payments.
How quickly do I receive mobile rent payments?

Mobile-submitted rent payments are typically processed between 1-7 business days.
What support does RentRedi provide?

We provide hands-on product support and online demos. If your matter is urgent, you can chat us at any time, using the blue chatbox in the bottom righthand corner. We offer quick response times with a real human and phone support to directly resolve your problem. We also have sections on our website to help both landlords and tenants.
Is there a demo of RentRedi I can watch?
What if I sign up for RentRedi but I'm not ready to use it?

Just getting started or need time to think? You can create an account and, as long as you omit the payment method afterwards, you will not be charged for the following period. When you're ready to re-activate your account, simply add your payment method to activate your account again.
See why our users say RentRedi is the best rental property management software.
Create the best renting experience for you and your tenants.
Try our landlord software.