Find The Right Tenants For Your Rental Property
Get back your time when you can quickly find & accept qualified tenants using RentRedi's application process.
Tools To Protect Your Time & Property
RentRedi offers landlords ways to vet prospective tenants, saving you time and money.

Custom Applications
Build your custom applications or use our pre-built templates to quickly screen applicants.

Custom Prequalifications
Easily find qualified tenants with a prescreening questionnaire you can customize to suit your needs.
Applications
At-a-glance view of pending, accepted, and rejected applications
View all applications, for all properties in one location
Invite prospective tenants to apply for your property from the landlord dashboard
Accepting applications is as easy as hitting "Accept"
How Custom Applications Work For Landlords
Invite a prospective tenant to apply from your phone or desktop.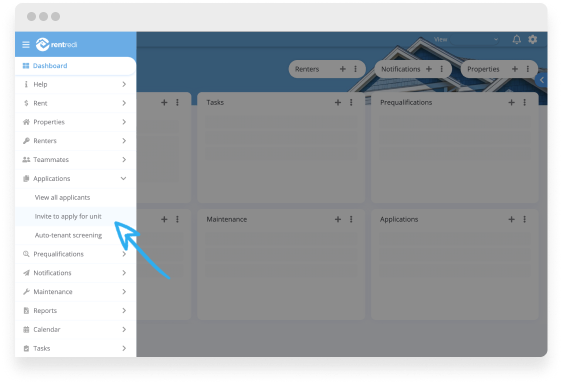 1. On your RentRedi dashboard, select "Invite To Apply For Unit" from the menu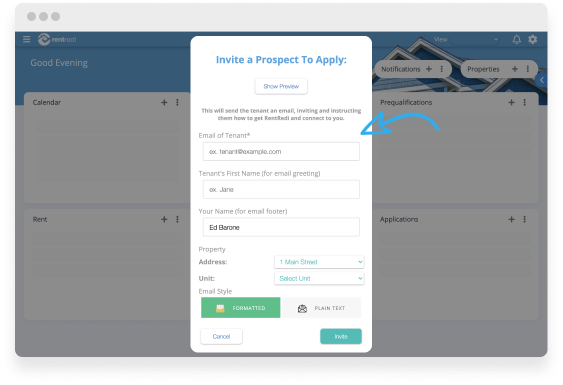 2. Fill out invite form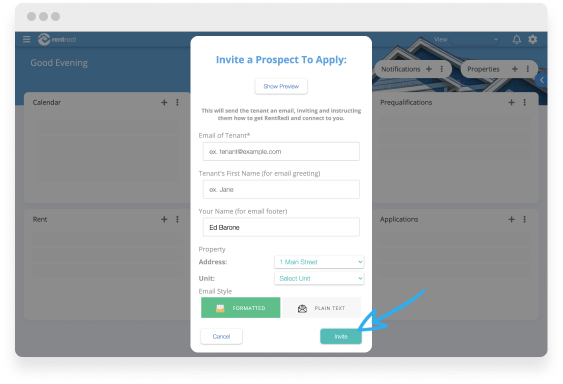 3. Click "Invite" to send the invitation!
Why Ask Prequalification Questions?

Quickly identify whether or not an applicant meets your criteria before you schedule a tour

Review self-reported responses about financial information, pets, smoking, and criminal history

10-question survey already built into the RentRedi tenant app
How Custom Prequalifications Work For Landlords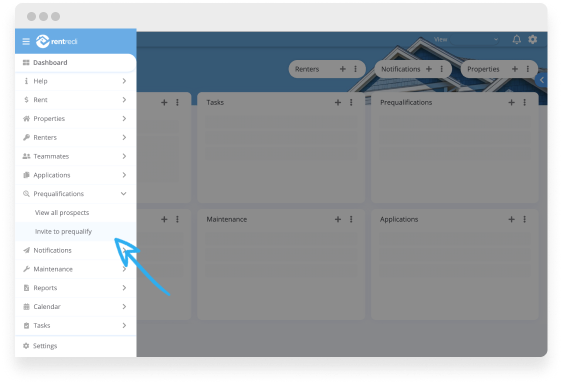 1. On your RentRedi dashboard, click on "Invite to Prequalify"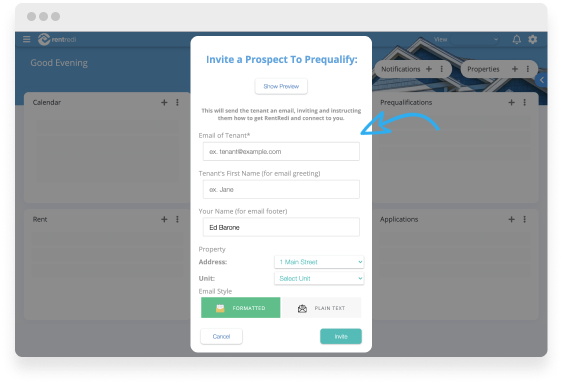 2. Fill out the Invitation Card with the tenant's email, first name, and the property and unit.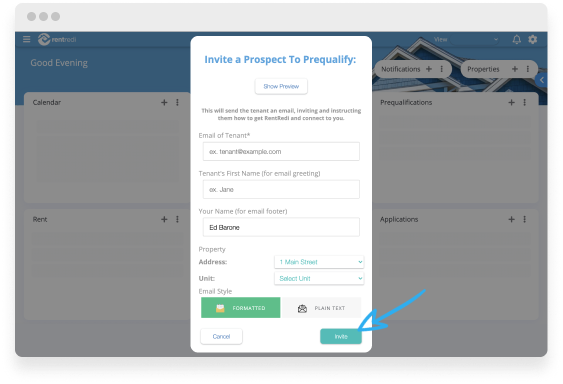 3. Click "Invite" to send the invitation!