How Can Tenants Pay Rent With RentRedi?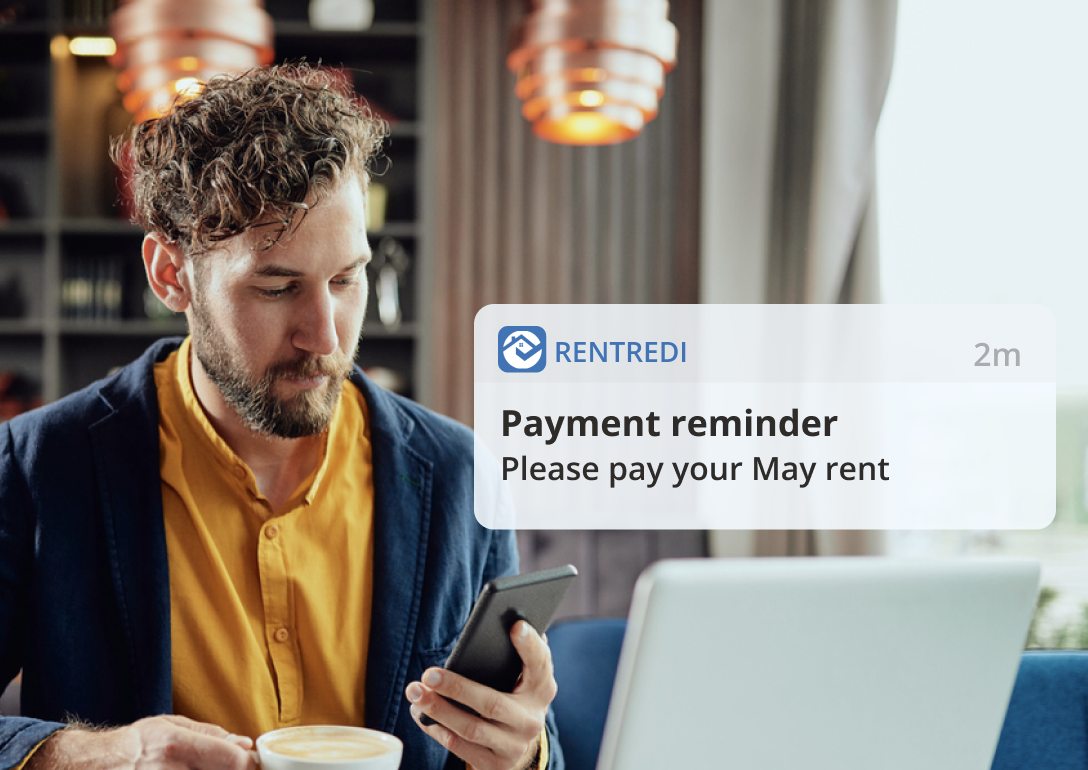 Benefits Of RentRedi's Landlord Payment Service
Never miss a payment with auto-pay
Stay informed with in-app notifications and rent reminders
Receive a receipt of rent payment
Boost your credit score by reporting on-time rent payments
Rent Payment Portal To Suit Your Needs
Pay rent and other bills from your phone, with the payment method that fits your life.
Bank account & ACH payments (only $1 processing fee!) plus secure payments through Plaid
Credit and debit card, with standard fees plus secure payments through Plaid
Cash (new!), with 90,000 deposit locations with Chime
No More Late Rent Fees
When you use RentRedi's auto-pay feature, you'll never miss a payment or incur late fees again.
Boost Your Credit Score
When you pay rent through the RentRedi mobile app, you can report all on-time rent payments, future & past, to TransUnion to boost your credit score up to 26 points!
60% of renters even see improvements after one month!
A Better Renting Experience
Bundle payments & pay rent, utilities, and other fees at the same time
Make partial payments to pay your full rent over a time period
Set-up early rent payments to pay rent before the scheduled due date