Keep Your Properties Protected
Our partnership with TransUnion provides you with access to full credit, criminal, and eviction history reports for every tenant you screen.
Full Credit Reports
TransUnion's tenant credit checks use ResidentScore to predict rental eviction risk 15% better than traditional credit scores, helping you make a more confident rental decision.
Tenant Criminal Report
Over 370 million criminal records from state and national databases provide you with comprehensive information.
Tenant Eviction Report
One of the largest eviction databases subject to the FCRA with 27 million eviction records, covering all 50 states plus Washington D.C.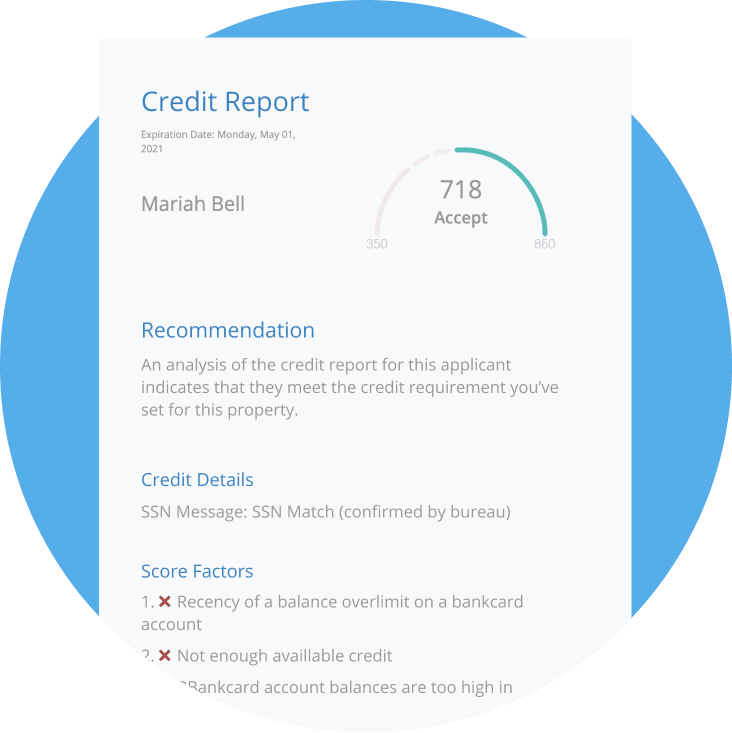 How It Works For Landlords
Invite applicants to automatically complete a tenant screening with all applications. We offer flexible options to suit your needs.
1. On your RentRedi dashboard, click the "Applications" tab.
2. Click the application of the tenant you would like to request a screening from.
3. On the lefthand side, under the tenant's name, you will see a blue "Tenant Screening" button, click this button.
4. A tenant screening popup will appear! Click "Next".
5. Review the applicant's name and email, and then click "Confirm." The tenant will be notified via text and a push notification in their RentRedi app!
Feel Confident Handing Over The Keys To Your Property
Full Credit Report
Tenant Criminal Report
Tenant Eviction Report
Certified By TransUnion
Credit-Based Resident Score