1. An email or text invite from your prospective landlord

2. Download the RentRedi tenant app or access the web portal to fill out the application form

3. Attach any documents that are required

4. Complete the background report!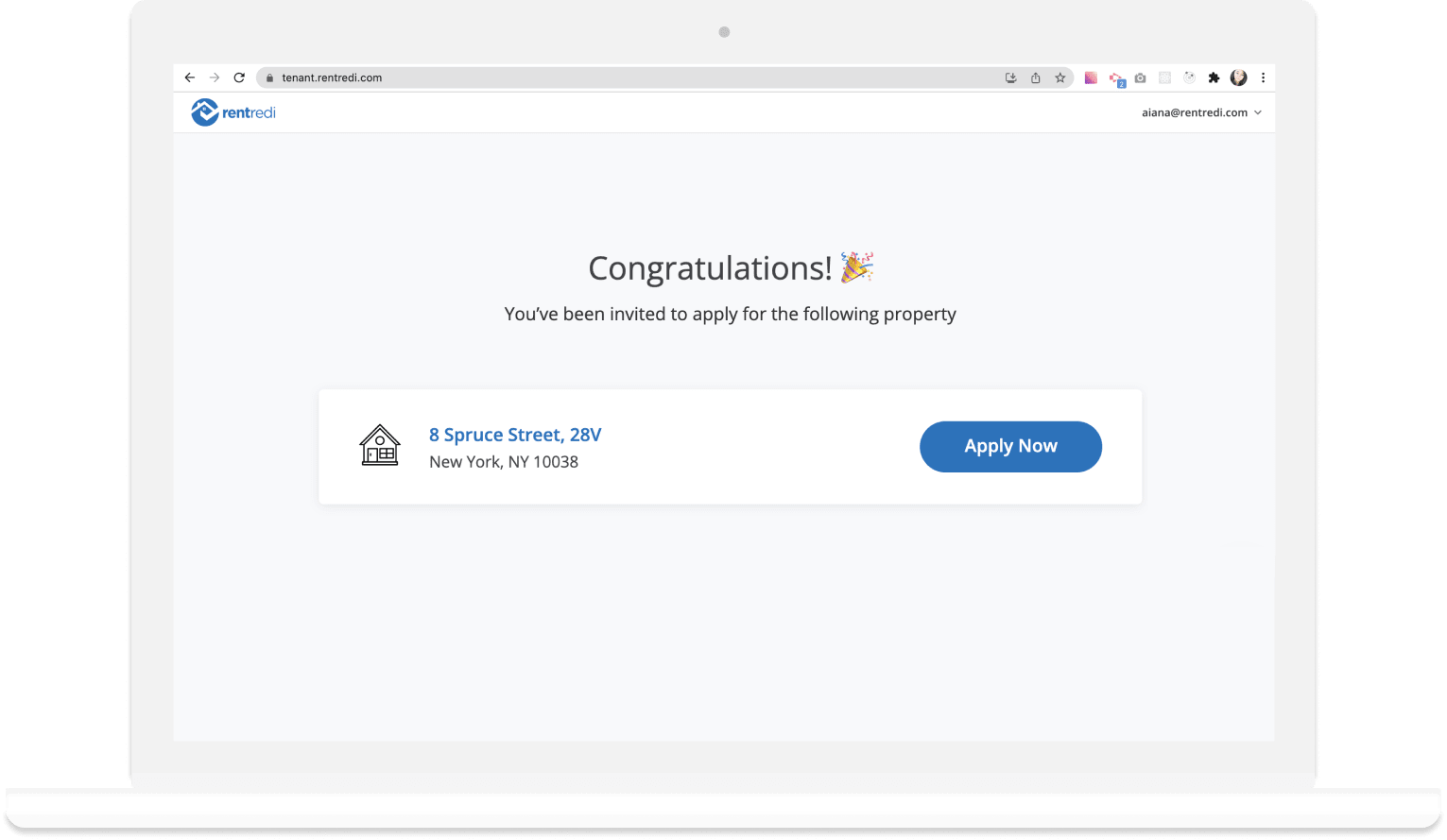 Brand new web app - same great features!
Easy-to-use prequalification form
Comprehensive tenant application
How To Apply from the Mobile App
Tap the "+" icon in the upper-righthand corner.
Tap "Enter Information" & fill out each section that your landlord requires.
Tap "Enter Documents" to upload photos of documentation.
Tap "Upload Photo" to attach an existing photo or "Take Photo" to add a new image.
Tap "Save" and swipe downwards on the screen to return to the documents section.
When you're ready to submit, tap "Send".
Tap "Preview & Apply" to review and submit your application!
What Included In The Screening Process?
Trying to prequalify? You'll need to download the RentRedi tenant app or access the tenant web portal.
Learn more about the steps to prequalify here.
Get Started With RentRedi