Listings To Attract The Best Tenants
Upload photos to make your listing stand out.
Showcase attractive property amenities, parking options, outdoor space, nearby recreation activities, security, accessibility, and more!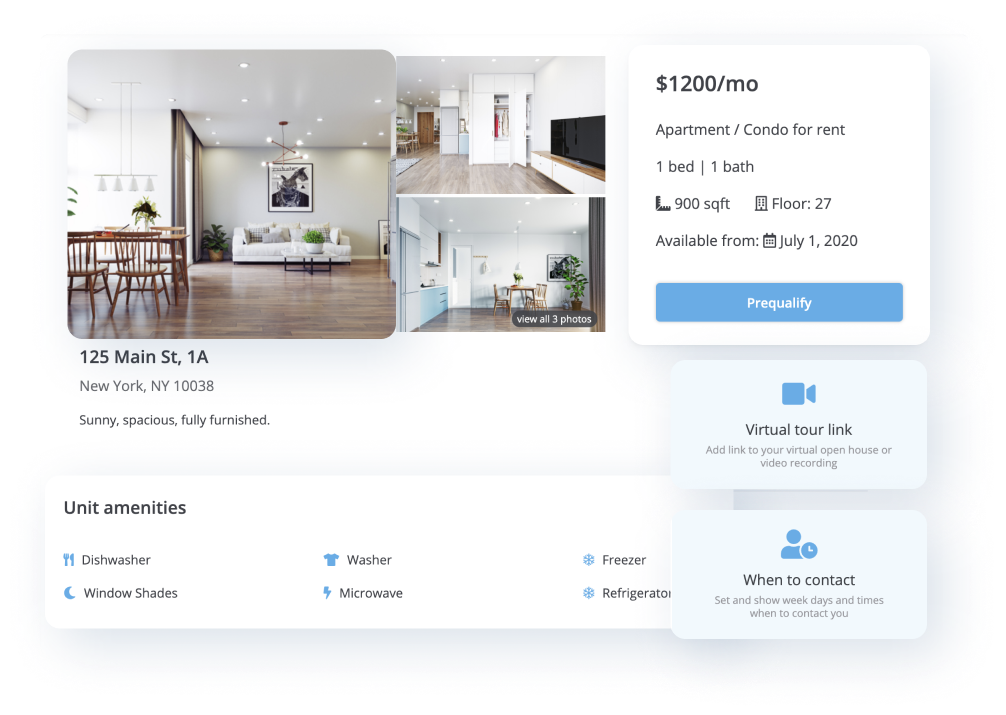 Prescreen from listings to find qualified applicants.
Add virtual tour options to each listing & schedule tours based on your comfortability.
Unlimited Marketing for the Modern Real Estate World

Free Realtor.com listing syndication, no hidden costs!

Professional marketing page to share on Facebook, Craigslist, email, website, and more

Syndicate to Zillow, Trulia, and HotPads!
As Your Portfolio Grows, Your Marketing Costs Won't
Syndications to our partners Realtor.com and Zillow
Unlimited marketing pages
Schedule tours with qualified tenants only