5 Ways Tech Will Change Property Management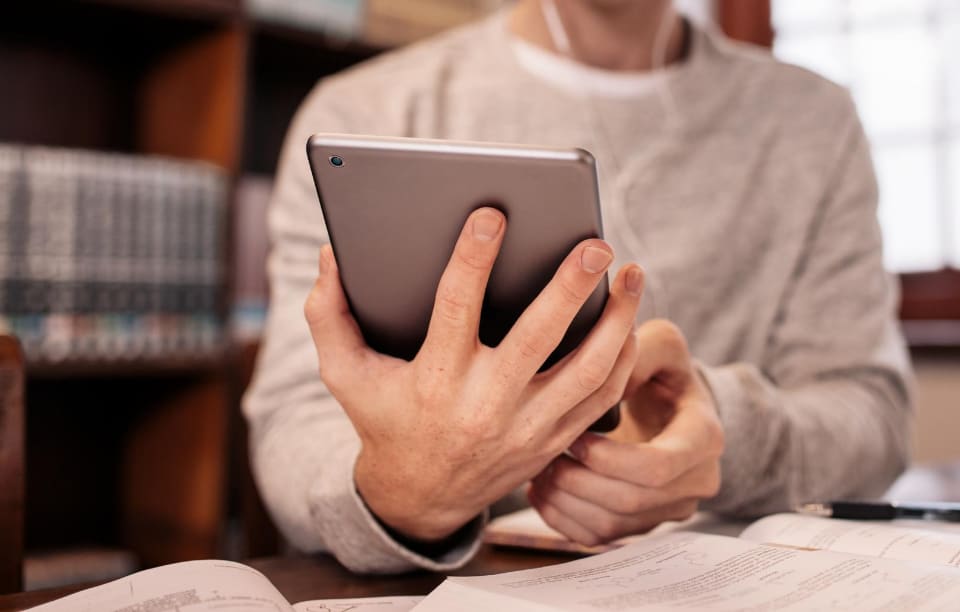 Real estate and property management professionals looking into landlord-tenant software can be wary of adopting technologies into their rental business. Not only is it often frustrating to learn a new technology or software, but it can also be a waste of time and money when that software doesn't work out.
Tech can be a trial-by-error process, but it's important to understand that technology isn't going anywhere in the property management world. In fact, it's a great way to offer attractive amenities to renters.
Perspective is important here: Don't think of property management tech as a band-aid to negotiating property management during COVID-19, think of it as a long-term investment and a retention strategy. As millennials and Gen-Zers continue to overtake the rental market, they will expect tech to drive their renting experience. Plus, property management software for landlords streamlines everything on the landlord/property management side to save you time and money as well.
As the residential real estate industry has shifted to the online space, here are 5 ways tech will change property management and cost-effective, easy options for you to adopt into your rental business.
Online Calendar for Appointment Scheduling
We've mentioned Calendly in a few different articles about how to manage your rentals remotely, and it's just because it is just so darn useful as a service.
Beyond even managing rentals and especially as more of the world shifts to remote work and education, Calendly saves you approximately 115 emails back-and-forth trying to find a mutual time that can work for both parties.
We highly recommend setting up a free Calendly to help you manage scheduling self-showings or any virtual appointments. With this, you can just send prospects a link, they pick a time that works best for them, and then the appointment is automatically synced to your Google calendar and RentRedi calendar (if you synced that up).
Self-Showings with Lockboxes
More landlords and property managers are shifting to self-showings with lockboxes. With this type of showing, landlords essentially give the potential tenants the passcode to a lockbox so they can let themselves in to view the place. This greatly reduces the in-person contact of showing rentals.
Products like Rently offer self-showing technology that ships their devices to you, vets tenants before entry, and gives them a one-time access code to the unit.
Additionally, you can also set up a little table of disposable masks, gloves, and hand sanitizer as a safety precaution. When you return to the rental, be sure you clean high-touch areas (such as the key, the lockbox, and the door handles) and the rental with CDC-approved cleaners.
Virtual Viewings
Virtual viewings are all the rage these – but what are they really? They can be composed of a few different components but it can be hard to know where to invest your money and where to DIY. Truthfully, it's good to have a multimedia approach to virtual viewings so you may splurge for one aspect to save for another.
Virtual Tours: Virtual tours are a 3D tour (think: Google street maps) that allow potential tenants to digitally "walk-through" a rental.
Video Tours: If you're looking for a similar effect that's easier to DIY: try a video tour. This can be simply using your phone to "show" a prospect around the rental, but remember: quality is still key. Potential renters won't be scared off by the DIY-nature of the tour, but they will balk at grainy, low-quality videos that don't allow them to get the full picture of the rental.
Professional Photos: Whether you decide to go virtual or video for your tour, don't forget that photos still reign above everything else. If you're going to invest your money anywhere: hiring a professional photographer to beautifully capture your rental is the one area of virtual viewings worth investing your money. Plus, it's a great way to support local artists and photographers during this as well.
Electronic Rent Payments
Y'all, I'm done with checks. It's such a hassle to try and negotiate a time and place to safely drop off or pick up a check. Giving a tenant a mobile app portal that lets them literally pay rent with the tap of the button?
Truly the most convenient way in which tech will change property management.
If you're not already on the online rent payment train, you need to get yourself to the nearest station (hint: that's right here). From RentRedi's dashboard not only can you track your rent payment from tenant to bank account, but your tenants can set up rent reminders and automatic rent payments too.
Video Screening Maintenance Requests
Maintenance continues to be the one instance in property management that's difficult to move to the virtual space. Often, repair requests necessitate a visit just to simply understand what's going on, before you can even decide whether your maintenance personnel needs to be called or if you have to run to the store to pick up a part.
On average, I've found maintenance turnaround times to be two weeks between trying to 1) understand what the problem is, 2) act as the go-between from maintenance to tenants to schedule appointments, and 3) follow up on how things are going.
Using RentRedi's 5-second videos to visually screen tenant-submitted maintenance requests has gone a long way towards deciding what next steps are for a repair request. Additionally, using Maintenance-Calendly so the tenant can schedule their own time for the repair call? B-E-A-U-TIFUL.
5 Ways Tech Will Change Property Management
With the growing concern over how the residential real estate will be impacted by the pandemic, using technology to help manage your rentals can provide both short-term solutions and long-term investment strategy that makes the renting process easier for you and your tenant.
Nowadays, the more bang for your buck a property management software for landlords can offer you, the better. Which is why RentRedi is not only affordable but also doesn't require any minimums or charge for additional units or tenants. It's unlimited, with a team of customer support personnel that can help you whenever you need.