When it comes to marketing and filling vacancies, there's no shortage of listing sites for landlords to post their rentals.
However, with sites like Zillow moving to a paid model and more renters scouring social media to find their next home, sites like Craigslist and Facebook Marketplace have become the next big thing in free rental listing sites.
So, if you're looking to advertise rental properties for free, posting your vacancy to Craigslist rentals and Facebook Marketplace rentals can be a great way to score a handful of interested applicants in your apartment— with hopefully that perfect one in the mix.
Keep in mind, it's important to write a description of your rental that will really attract renters and use photos that really showcase the apartment's assets (like a great view or unique feature).
How to Post on Craigslist
Go to www.craigslist.com
Ensure your location is correct
Click "Create a Posting"
Indicate the type of posting it is (e.g., "Housing Offered")
Choose a category (e.g., "apartments / housing for rent")
Fill out the listing details
Paste in a link to your RentRedi listings page to ensure applicants can directly prequalify to your rental
Add photos & publish your listing!
How to Post on Facebook Marketplace
On the lefthand side menu, click "Marketplace"
On the lefthand side menu, click "Create New Listing"
Choose Listing Type (e.g., "Home for Sale or Rent")
Upload property photos and include property details (bedrooms, bathrooms, rent, etc)
In the "Property Details" section, be sure to include a link to your RentRedi listings page so tenants can directly prequalify to your unit!
Click "Next" and ensure your preview looks good to go
Click "Publish" & post your listing!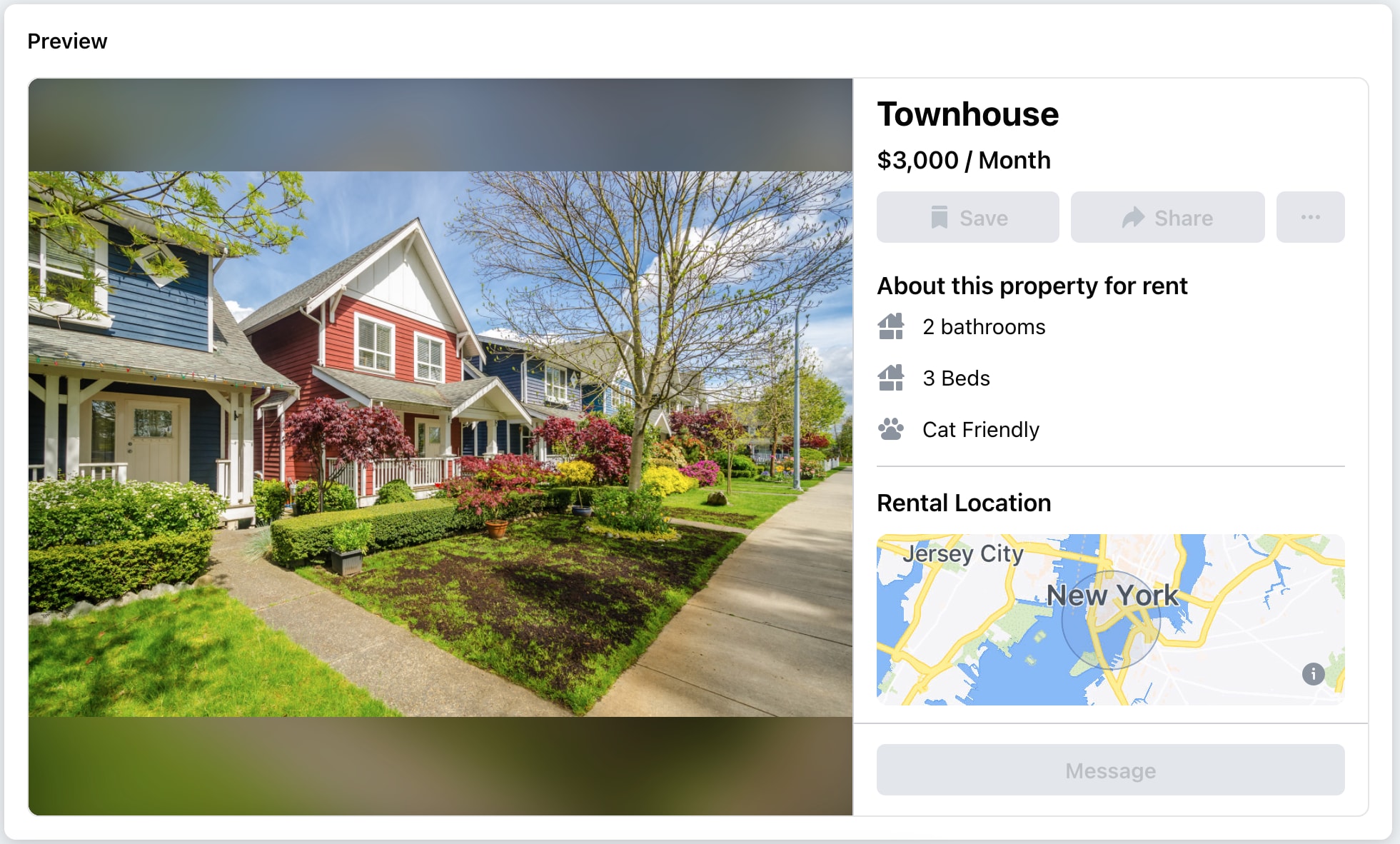 Facebook Marketplace and Craigslist: Best Free Rental Listing Sites
Done!
Using Craigslist and Facebook Marketplace to list your rentals is becoming increasingly popular, as more landlords are bringing their rentals to where the tenants are—social media.
Because of this, Facebook rentals and Craigslist are some of the best free rental listing sites for landlords who are looking to quickly fill their vacancies and save money.
Now you have a handy way to not only post on free rental listing sites but also have applicants prequalify directly to your vacancies.