Tech Nest | Customer-Centric Rental Management Tools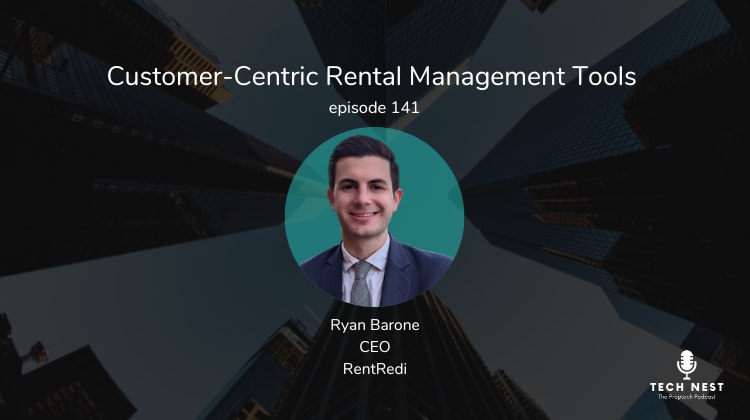 Join Nate Smoyer from Tech Nest: The PropTech Podcast with RentRedi's CEO Ryan Barone!
"In this episode of Tech Nest Podcast, host Nate Smoyer sits down with Ryan Barone, CEO of RentRedi, to discuss their customer-centric approach to building rental management tools. Ryan also shares more about the effects of the pandemic on the rental market and details how his team weighs the pros and cons of incorporating features from partners versus building them in-house. This is a must-listen for anyone in the property management space or interested in the latest tech solutions for the rental market.

Tune in to learn more about RentRedi's exciting efforts to build an all-in-one solution for independent landlords and their renters."

Nate Smoyer, Tech Nest
Listen and learn in this episode of the Tech Nest podcast!
About Tech Nest
Nate Smoyer, Head of Marketing at Obie, hosts Tech Nest, a real estate and tech podcast. The show endeavors to educate real estate professionals on ways they can manage & grow their portfolios with experts in the industry.
Tune in for great advice on how to buy, sell, and manage your real estate business!
About RentRedi
Are you looking for a property management software dedicated to helping you manage your rentals efficiently and effortlessly? Meet RentRedi! RentRedi provides landlords and real estate investors with the tools they need to manage their investment properties with an all-in-one dashboard. From this dashboard, you can access online rent collection, tenant screening, listings & marketing, lease signing, and maintenance management.
RentRedi also provides tenants with web and mobile apps they can use to pay rent. From the web portal, tenants can prequalify, apply, and pay rent. From the mobile portal, tenants can also apply and pay rent. Additionally, they can use features like auto-pay, submit maintenance requests, and sign up for credit boosting.
Ready to see if RentRedi is right for you? Get started by signing up!