3 Easy Ways to Get Your Rental Business Organized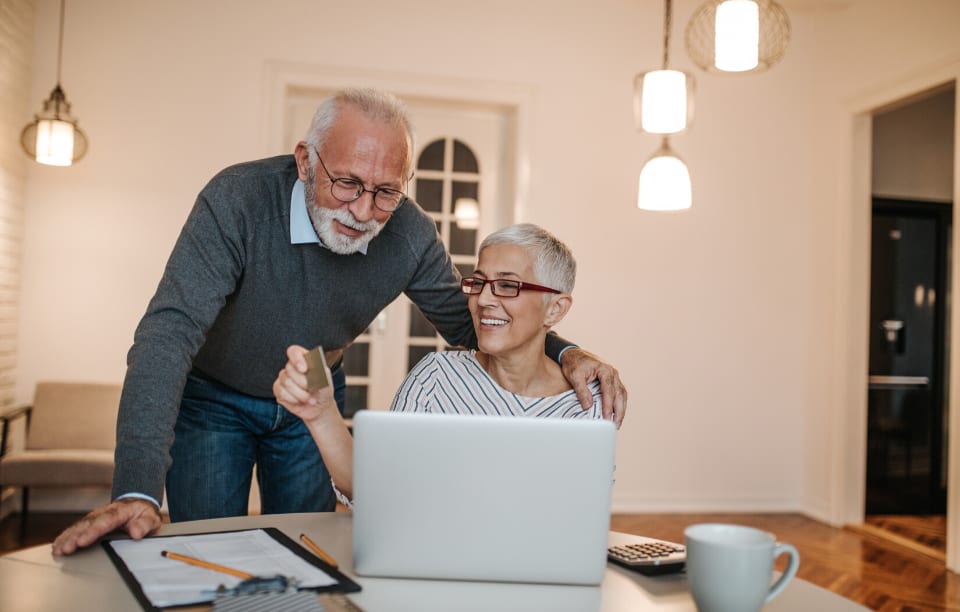 For the past 6 months, many people have shifted to working from home models and have been managing their rentals remotely. Between your kitchen table desk, living room couch office, and bedroom conference room—your rental business can start to feel spread all over your house.
With autumn approaching, as you begin to burrow even more into your makeshift office(s), getting organized can be key to staying grounded and feeling a satisfying sense of productivity and accomplishment at the end of the day.
How to Get Your Rental Business Organized
Especially as the DIY-summer season winds down and fall season ramps up, you may be wanting a way to maintain the momentum of "getting something DONE" that can be felt with a fresh coat of paint, new hardware, and a job well done. However, the satisfaction of checking off things on a to-do list and seeing a color-coordinated calendar can be equally as satisfying.
In fact, digital clutter is just as detrimental to our process and productivity as physical clutter. Especially if you're transitioning from traditional to online property management, you may feel even more spread out. Fortunately, the nice thing about landlord-tenant software is that it's designed to help you and your rental business stay organized. And, it's much easier to maintain than a physical office!
Tasks
We don't often brag about our tasks feature here at RentRedi, but the other day I saw a list of tasks with all their color-coordinated priority labels and thought: "Wow, that's satisfying."
RentRedi's tasks section is a digital to-do list built right into your RentRedi dashboard. To-do lists are an old favorite: you can get your rental business organized by jotting down what you need to get done, feel productive as you do them, and then accomplished when you get to check them off a list.
You can even use tasks as a project management board to help you work on long and short-term projects by prioritizing them (that's where the color-coordinating comes in!) and adding a due date.
My favorite part: You can even view all "Completed Tasks", so you can bask in your own glorious productivity.
Document Storage & Sharing
You may have already heard the news about our document storage and sharing, but it's so nice, it's worth saying twice. If you're the type of person whose computer screen looks like the night sky (i.e., stars scattered everywhere…no judgment), our document e-storage is the perfect way to organize your documents by tenant.
What's even better is you can also share them directly with the tenant by simply checking a box (another great way to feel productive). It's an easy way to store all the digital leases you've recently had to sign and keep them organized by tenant that doesn't create constellations in your digital office.
My favorite part: While it's not technically a part of the document storage, it is lease-related. When you input lease charges in RentRedi, we'll add the expiring ones in their own special tab so you have a heads up of which units will either need to renew or vacate within the next 90 days.
Google Calendar Sync
If, like a lot of landlords, you're scheduling more online appointments or virtual showings than ever before, you'll probably benefit from the Google calendar syncing RentRedi enables right from your personal dashboard.
This can be great if you're using a service like Calendly to schedule appointments or wanting to check in with your maintenance personnel on when you're available, the ability to see your calendar right from the RentRedi dash is valuable to staying organized and on top of everything.
My favorite part: I don't have to have yet another tab open to see my calendar—I can see it directly from RentRedi. The less tabs, the more productive I can be.
Getting Your Rental Business Organized? We Got You.
In your shift to managing your properties from home, chances are you've probably explored some landlord-tenant software. Hopefully, even us here at RentRedi. Importantly, the great thing about rental property software is it can help define that boundary of what's "work" and what's "home". This can give us a better sense of organization and accomplishment.
Features like tasks and document sharing are just the tip of the iceberg. And, unlike for the Titanic, that's a good thing for you. I didn't even have time to mention the ability to track your rent payments online, payment history tracking for both landlords and tenants, managing repair requests that you can share with your team, and an application dashboard you can use to organize all your leads and make decisions with using our built-in prescreening questionnaire and Trans-Union customized leasing recommendations.
Whew. Leave that digital clutter in the dust (no pun intended…okay, pun intended) this summer and get your rental business organized with RentRedi.