Illinois Landlord Tenant Laws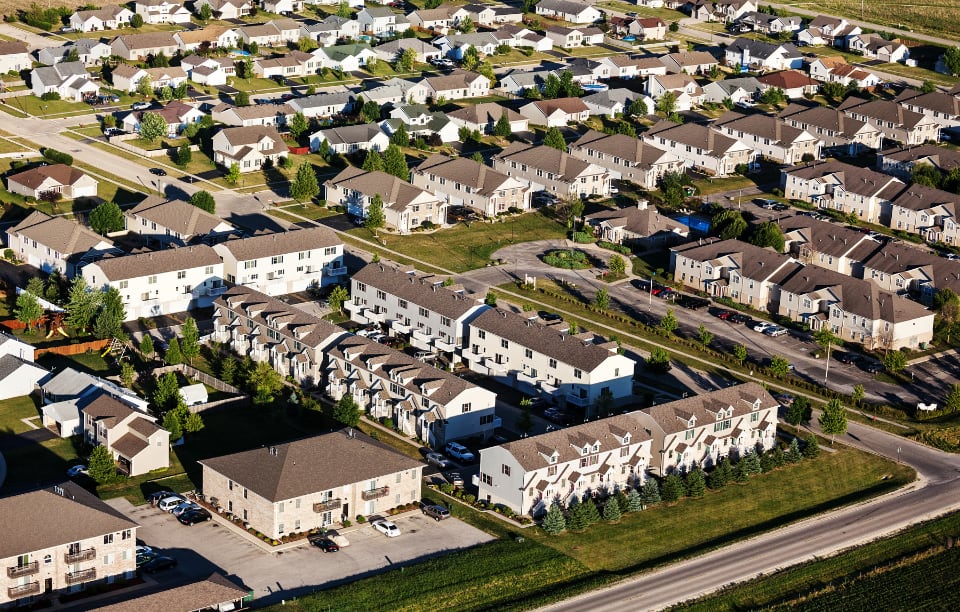 Below you'll find answers to some of the most frequently asked questions about Illinois Landlord Tenant laws. We are not intending to provide legal advice, instead, point you in the right direction! You can review the complete Illinois Landlord and Tenant Act here.
How much notice does a landlord have to give a tenant to move out in Illinois?
When it comes to notice to move out, a landlord should have a move out date outlined in their lease agreement with the tenant. It's reasonable that a landlord would reach out 30 days before the end of a lease to see if a tenant would be interested in renewing the lease. Unless a renewal is signed, a tenant should expect to move out on the day outlined in the lease agreement.
More reading: Ending the lease
Can a landlord enter without permission in Illinois?
No, a landlord cannot enter a premise without permission except in the case of an emergency in the city of Chicago. We were unable to find a rule applicable to all of Illinois, however, each city should have a municipal code for landlords to follow.
According to Chicago's municipal code, landlords must provide notice of intent to enter of no less than two days. The request must be sent through a reasonable means of contact and the landlord may enter only at reasonable times except in case of an emergency. An entry between 8:00 a.m. and 8:00 p.m. or at any other time expressly requested by the tenant shall be presumed reasonable.
More reading: City of Chicago Residential Landlord and Tenant Ordinance
Municipal Code Title 5, Chapter 12
Is Illinois a landlord-friendly state?
Yes, Illinois is a landlord-friendly state. With established rules around security deposits and a large tenant market, landlords and real estate investors have ranked Illinois as a top landlord-friendly market.
What are landlords' responsibilities with security deposits in Illinois?
In the state of Illinois, there is no security deposit requirement for landlords who own a residential property with 4 or less units. It would be up to the landlord to include terms in their lease agreement that outline in what time period a tenant can expect a security deposit returned and also what repairs and fees the tenant would be liable for upon moving out. In other states such as Pennsylvania, a landlord is required to return a security deposit within 30 days of a tenant moving out and in Florida, the landlord is required to return the security deposit within 15 days of a tenant moving out.
In Illinois, if a landlord owns a residential property with 5 or more units, the security deposit needs to be returned to the tenant's last known address within 45 days of the tenant moving out. If the landlord has to reduce the security deposit for wear and tear that goes beyond the expected wear and tear on a property, they will need to itemize the repairs, work and expenses, that were performed and provide the itemized list along with the remaining balance of the security deposit by the 30 day mark.
More reading: Security Deposit Return Act for the State of Illinois
What do landlords in Illinois need to know about interest on security deposits?
Residential landlords in Illinois are required to pay tenants interest earned on their security deposit if the total amount is over $5 in a 12 month period. You can give the tenant the interest in cash or credit, as long as it's every 12 months and paid within 30 days after each 12-month cycle.
If you own 25+ units or a large property as a landlord, the rules around interest rates on security deposits are more defined. We suggest you refer to the Security Deposit Interest Act linked below.
More reading: Security Deposit Interest Act for the State of Illinois
What are landlords responsible for in Illinois?
In Illinois landlords are responsible for repairs and utilities, depending on the structure of the lease and the metering of utilities on a premise.
Repairs
In Illinois, if a repair is required a tenant must notify the landlord by mail of the intent to have a repair made at the landlord's expense. It's up to the landlord to complete the repair within 14 days after being notified. If a landlord fails to meet this requirement the tenant can then have the work performed however there are limits and restrictions on how much a tenant can then request in reimbursement from a landlord.
More reading: Residential Tenants' Right to Repair Act for the State of Illinois
Utilities
In Illinois, landlords are not responsible for utility services unless the premise has a Master metered utility. This means that the utility service to a building with one or more rental dwelling units is registered by a single meter for the building. Under Illinois law, the landlord cannot have a tenant be responsible for any utilities which serve a common area. However if the Master metered utility covers multiple units, a landlord is responsible for outlining and providing a detailed overview of how the charges are broken up by tenant and/or unit. The landlord would also be responsible for providing a copy of the public utility bill for any billing period for which payment is demanded.
For individual metered utilities, a landlord can be responsible for paying the utility bill or have the tenant be responsible for the utilities and this must be outlined in the lease agreement.
For any landlord or tenant that ends up with ongoing issues with utility payments or damages, Illinois' landlord and tenant act does outline liabilities. You can access this information in the link below.
More reading: Rental Property Utility Service Act for the State of Illinois and Tenant Utility Payment Disclosure Act for the State of Illinois
Can a landlord evict a tenant without going to court in Pennsylvania?
A landlord can provide a 10-day written notice to tenants who fail to comply with the lease agreement prior to continuing with the eviction process. If the tenant fails to comply with the terms of lease, the landlord will need to file a complaint with the appropriate court circuit, pay a fee and serve the tenant a summons to appear in court. This will require a court hearing and decision before a tenant can be removed from a property. However, at the time of writing this article, the CDC has issued a halt on evictions through December 31, 2020. An article from ipropertymanagement, linked below, details the entire eviction process and timeline.
More reading: Illinois Eviction Process
How much can a landlord raise rent in Illinois?
According to AAOA, Landlords have the ability to raise rental amounts on a weekly or monthly basis, and if they decide to raise the rent, they must give the tenant a week's notice in regards to a weekly basis or a month's notice in regards to a monthly basis.
More reading: Illinois Landlord Tenant Law
Resources for Illinois Landlord Tenant Laws:
Read more of our state landlord tenant law guides here.
Note: This content is not intended to substitute, replace, or be construed as professional legal advice. It is for referential purposes only and not meant to replace the advice of your legal counsel, legal representation, and or lawyer. Please consult your professional legal representation or lawyer to be sure your lease is compliant with any state and/or federal laws.