How RentRedi is Optimized for Mobile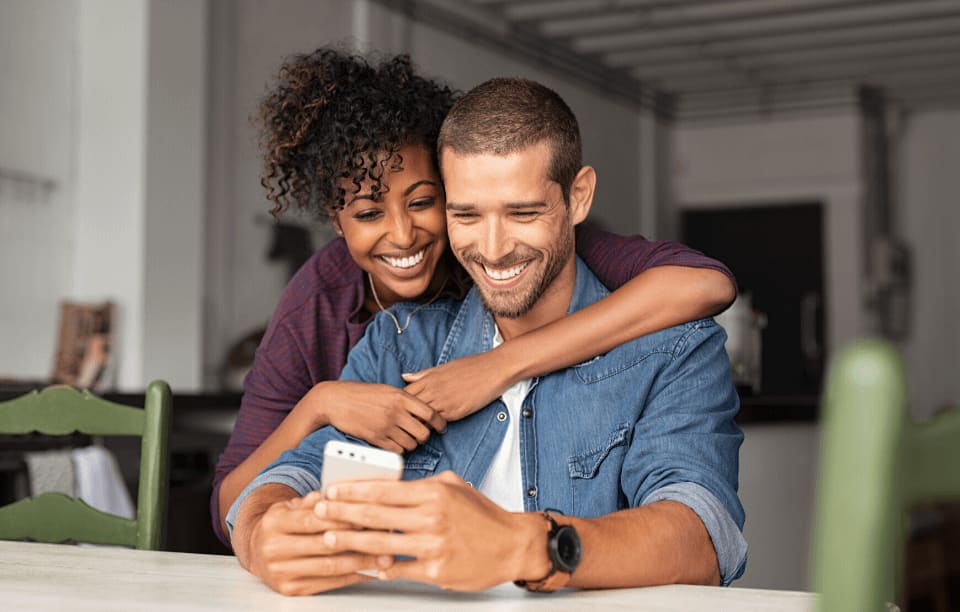 After extensive analysis of RentRedi's features, the team at SoftwarePundit is very impressed with RentRedi's landlord and tenant mobile applications. 
The landlord mobile app allows landlords to effectively complete a variety of essential tasks remotely. This enables landlords to stay connected with tenants while in the field.
The tenant mobile app improves the tenant experience by creating an open channel of communication with landlords. Tenants can use this app to pay rent, submit maintenance requests, and sign up for renters insurance.
Below, we provide a quick overview showcasing the useful features of both mobile applications. For an in-depth analysis of RentRedi, check out our full review.
Landlord Mobile App
Because RentRedi is optimized for mobile, landlords can execute virtually any task they could complete on the browser. This application is easy to use and possesses an intuitive layout. The modules in the application can be added and removed at will, allowing landlords to tailor the app to best fit their needs.
Manage Properties: RentRedi allows landlords to remotely manage all of their properties. You can monitor your properties from this app and quickly see which units are occupied, expiring, and vacant. Additionally, the Landlord Mobile App allows you to list your properties and view the prequalifications and applications that you receive.
Payment Tracking: In the rent payment dashboard, you can easily see which payments are due, overdue, and paid. You can view payment history directly in this app, and export financial data as a spreadsheet. If a situation arises where you need to prevent incoming payments, RentRedi allows you to block payments from specific tenants.
Maintenance Management: The Landlord Mobile App allows you to track and manage your tenant's maintenance requests. You can use this app to categorize the maintenance work, include descriptions of the issue, and add notes. Conveniently, this solution supports unlimited users allowing your maintenance team to access the platform with a free RentRedi account. Whenever the status of maintenance work is updated, RentRedi will automatically send notifications to relevant recipients.
Communicate with Tenants: RentRedi makes it easy for landlords to stay connected with their tenants and provide exceptional customer service. You can send your tenants messages directly in this app which will send a push notification to their mobile device. Also, RentRedi provides bulk messaging and templates which makes communication faster and easier.
Calendar: RentRedi helps you keep track of important events and tasks in the calendar. This is a useful tool to help landlords efficiently schedule showings and manage key items like lease renewals. Conveniently, RentRedi integrates with Google Calendar, and information syncs between calendars automatically.
Document and Lease Storage: RentRedi's Landlord Mobile App allows landlords to store and view important documents and leases on the go. Also, landlords and tenants can share documents easily through RentRedi's mobile applications.
Tenant Mobile App
RentRedi's Tenant Mobile App is a versatile tool that allows tenants to stay connected with landlords. Here is a quick breakdown of some of this application's features, and how they improve the tenant experience.
Prequalifications & Applications: Prospective tenants can prequalify and apply for rental listings through this app. Tenants can use this app to fill out prequalification surveys and online applications which are automatically uploaded into your RentRedi account.
Mobile Payments: Tenants can electronically send payments to landlords in this mobile app. Conveniently, tenants can set up automatic payments by connecting their bank account. RentRedi also includes rent reminders to help landlords receive payment on time.
Maintenance Requests: Tenants can submit maintenance requests directly in the mobile app. RentRedi supports video attachments to help landlords accurately assess issues. The mobile application provides an excellent communication channel where landlords can send maintenance updates directly to the tenant's mobile device.
Renters Insurance: RentRedi allows tenants to find and purchase renters insurance directly in their mobile app. Tenants simply enter their information, and the application will find competitive insurance policies. Tenants can then fill out their payment information and receive coverage.
Reminders: Tenants can set up automated rent reminders through this mobile app. These reminders will appear to tenants as a push notification. Reminders are an effective way for tenants to remember to pay rent.
Guest post by SoftwarePundit. SoftwarePundit is a technology research firm that provides advice, information, and tools to help businesses thrive. The company's analysts are experts in the technology markets and software they analyze. SoftwarePundit recently released its list of the best property management software. For more information, visit: www.softwarepundit.com