Why More Landlords Will Adopt RentTech into Their Rental Business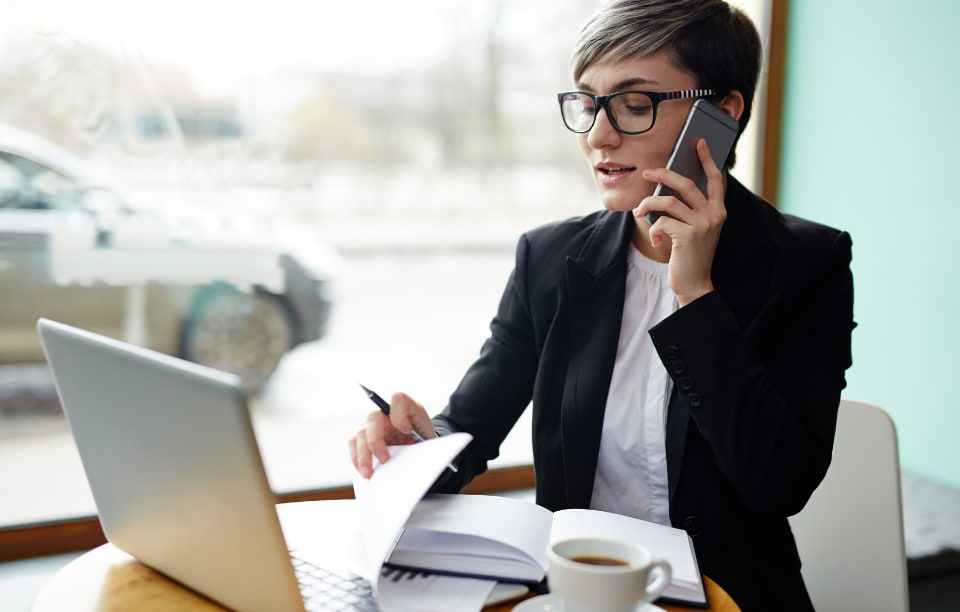 Though the interest and adoption of property management apps and landlord-tenant software has grown alongside the rise in technology and smartphone users over the past few years, since the pandemic hit last month, we've seen a significant increase in landlords seeking RentTech (rent technology) that will help them maintain some semblance of control and management over their rentals from their homes.
Historically, much of the landlord-tenant relationship and interaction has been based on the ability to meet in person: from showing rentals to lease signings to collecting rent checks. Often, both parties rely or seek this face time to keep each other informed on the health of the property, discuss any pertinent issues, and answer any questions. However, with social distancing and a myriad of "safer at home" orders enacted nationwide, it is impossible for landlords to manage their rentals in the way to which they're accustomed.
At RentRedi, we've already seen a rapid increase in landlords seeking online and mobile solutions for the day-to-day tasks they encounter. Here's how we anticipate RentTech transforming the way landlords oversee their rentals and interacting with tenants.
Adopting a method of contactless rent collection.
Currently, it's unsafe for tenants to drop off or landlords to pick up rent checks. Because of this, more landlords and tenants will be seeking contactless methods of collecting rent, such as web or mobile apps. Not only is contactless rent collection important for reducing in person or physical rent collection, but it also eliminates having to make a trip to the bank to deposit a check.
Moving more of the applicant-to-tenant funnel moving online.
As landlords struggle to fill rentals during the coronavirus, expect to see more adoption of online prescreening, applications, background checks, and electronic leases. While many landlords rely on meeting applicants in person for that "gut check", we suspect that "gut check" will have to be more "tech check", though there are several video conferencing platforms or services landlords and tenants can utilize to "meet face-to-face" before signing lease agreements.
Incorporating more visual representation into repair requests.
To reduce trips to properties for maintenance issues, there will be an increase in methods of visually screening (photos or videos) the repair request before determining whether or not a house call needs to be made or a maintenance person needs to be called.
Managing the increase of month-to-month leases.
Given state-wide moratoriums on evictions, the struggle to fill vacancies, and the growing unemployment rate, more landlords will switch to month-to-month leases, especially for current, unemployed tenants and if renting to applicants they aren't able to meet in person. RentTech will make it easier to manage sending and signing lease agreements and monitoring upcoming expirations. Naturally with the suspension of evictions, landlords will gravitate towards the flexibility that a month-to-month lease provides, allowing them to terminate leases at the end of the pandemic if necessary.
Documenting modified rent agreements
With much of the job and real estate market in shambles, landlords will have to pivot towards lease addendums and delayed rent payment plans. Obviously, the rising increase of job layoffs has tenants and landlords both scrambling financially to stay above water, but with evictions suspended some rent will be better than no rent to continue seeing some type of revenue flow for mortgage payments.
To document, organize, and set up automatic rent charges with the adjusted amounts, RentTech will be instrumental in helping landlords manage the undertaking of modified rent or lease agreements.
Why More Landlords Will Adopt RentTech into Their Rental Business
With so much uncertainty during this time and safety orders implemented for public health, the real estate industry can anticipate a dramatic spike in interest amongst landlords (and their tenants) in using online and mobile solutions to manage their rentals from home. Ultimately, this technological adaptation to the pandemic will have a long-term transformation on the way landlords manage their rental properties and stay connected with renters using RentTech.