Landlord vs. Tenant Perspective: Offering Wifi as an Amenity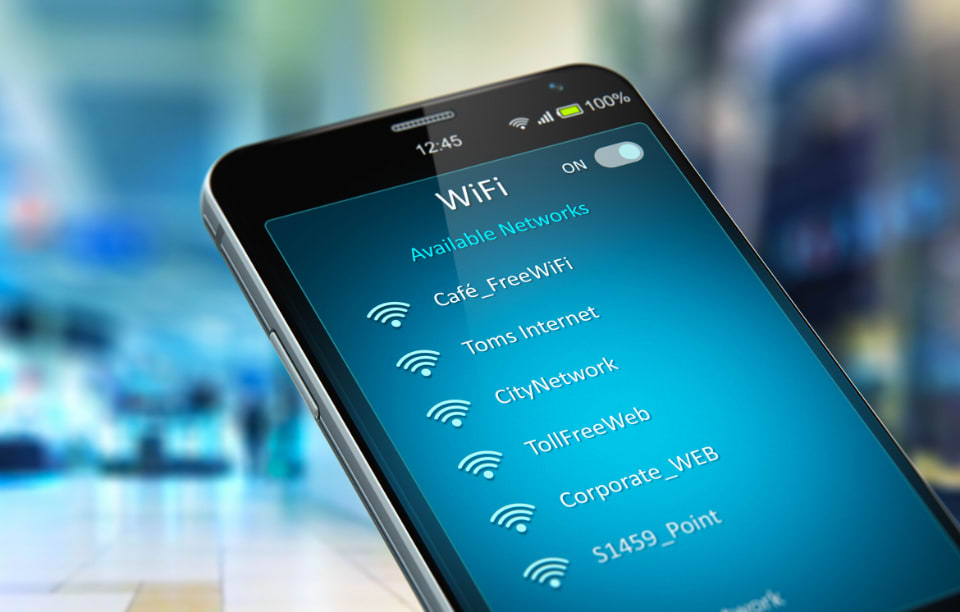 When it comes to reducing tenant turnover, several landlords consider offering perks or amenities to entice prospective tenants to apply or current renters to stay. Common perks include in-unit or in-building laundry, parking spots, appliances (beyond the basics, such as dishwashers or garbage disposals), central air, and more. With the rise in technology, in conjunction with the growing population of young renters, landlords are beginning to offer wifi as an amenity.
On the surface, this seems like a good idea: tenants of every age are becoming increasingly connected to their devices— from phones to iPads to streaming devices. However, offering wifi as an amenity is more complicated than it might seem. In fact, offering wifi as an amenity might be more trouble than it's worth— for both landlords and tenants.
From a Landlord's Perspective:
Initially, landlords think that offering free wifi is a surefire method of attracting renters, especially of the younger demographic. However, according to one landlord, it only led to never-ending phone calls.
"When you provide wifi to your building, you basically become IT. If something is running slow or goes wrong, tenants have to call you so you can call the internet provider. Then, you have to call the tenants back. It's a frustrating cycle. Also, we've had calls from our internet provider about suspicious activity happening on our service. We had to go tell the tenant to quit or we would have to evict them. Also super frustrating."
From a Tenant's Perspective:
While tenants might initially be attracted to the concept of free wifi (especially if they are college students or on a budget), shared wifi isn't always an ideal situation. As one tenant noted, sharing the wifi amongst other units made it almost impossible to use.
"I lived in an apartment building where the landlord offered free wifi to be helpful. We were all college students so we thought it would be great to save ourselves $50 a month. But because it was shared throughout the building and there were always people trying to stream Netflix or video games, it lagged so much it became nearly impossible to use for anything other than checking your email. Eventually, we just had to bite the bullet and get our own wifi."
The Trouble with Offering Wifi as an Amenity:
It's a never-ending cycle of troubleshooting. If you own a unit with 2 or more people, you'll be on the phone constantly. Tenants have to call you to call the internet service and you, in turn, have to act as the go-between for the service and the tenant.
It's a liability. If the tenant conducts illegal activities on your service, you're held accountable.
It's not meant for multiple streaming. If you have multiple units and therefore multiple people connected to the same internet and streaming video or video games, even with a higher speed internet, it will still slow the service down. Arguably, most people using technology are probably in some capacity also using the internet to stream videos (like Netflix or Hulu) or stream video games. Depending on how many units you have, if everyone is one the wifi at once, it can become almost unusable.
What to Offer Instead of Offering Wifi as an Amenity
So, what to offer as an amenity instead of wifi? While there are several other amenities (laundry, parking, appliances, central air) that landlords sometimes offer, they are not always feasible, depending on your property's location or structure. Additionally, these amenities aren't always specifically attractive to younger renters.
So, if you'd still like to provide some type of technology-related amenity to entice renters, giving them the option to pay rent right from their phone is one option. Because so much of society is technology-driven, it is likely that tenants will purchase their own wifi regardless of whether or not it is offered because it is often a necessity for work, school, entertainment, communication, or social media.
Additionally, because people can do everything from their phones, the ability to pay rent from their phone is an easy amenity that is not only attractive to potential tenants but also costs you less per month than wifi! While the average cost of wifi per month is $50, RentRedi is less than $20/month and your tenants can pay rent online, set rent reminders, and send mobile maintenance requests (with the option to attach a 5-second video of the issue).
In a "there's an app for that" world, an app that allows tenants to pay rent and send maintenance requests can easily fulfill the idea of wifi as an amenity. Tenants still receive the convenience of technology but without the hassle of their landlord or property manager having to run interference with the internet company.