Texas Landlord Tenant Laws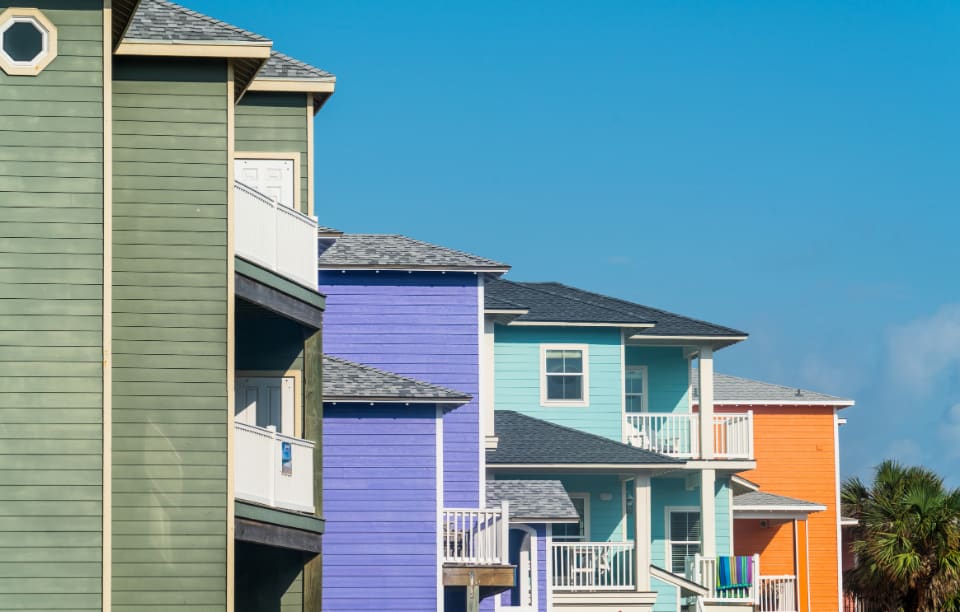 Below you'll find answers to some of the most frequently asked questions about Texas Landlord Tenant laws. We are not intending to provide legal advice, instead, point you in the right direction! You can review the complete Texas law here. 
Can a landlord enter property without permission in Texas?
In Texas, there is no required notice of entry to enter a property. We recommend that a landlord provides a 24-hour notice of intent to enter a premise and that they plan entry of the property during normal business hours, this is common practice in states such as Nevada.
A landlord has the right to enter a property to make repairs and updates, or replacements as required by law for smoke alarms or to keep the property in good repair. They can also enter for emergency purposes and to leave a notice for a tenant.
More reading: SUBCHAPTER F. SMOKE ALARMS AND FIRE EXTINGUISHERS
Can a landlord evict you immediately in Texas?
No, a landlord cannot evict a tenant immediately in Texas. In Texas, a landlord must provide a notice to vacate and provide a tenant 3 days to move out before filing an eviction suit. However, the timeline for eviction can also be shorter or longer if it is outlined in the rental agreement.
More reading: General Overviews of the Eviction Process
Can a landlord terminate a lease early in Texas?
A landlord in Texas is allowed to break a lease if a tenant intentionally damages the property and/or doesn't comply with the rental agreement, such as not paying rent on time. The terms should be outlined in a rental agreement as there are no Texas statues for common lease violations.
More reading: General Overviews of the Eviction Process
How many days do you have to give a tenant to move out in Texas?
Texas law does not outline how much notice must be given to a landlord to move out. For a lease that is not month-to-month, i.e 12 month lease, a landlord should outline the end date of the rental agreement. The lease should provide an outline of how much notice a tenant is required to provide to move out if they choose to move out before the rental agreement ends. In other states, a 30-day notice is standard. 
For month-to-month rental agreements, if the end date is not defined, then a tenant must provide a month's notice. For shorter-term rental agreements, the timeline is different as a tenant must give one pay period of notice to leave.
More reading: Sec. 91.001.  NOTICE FOR TERMINATING CERTAIN TENANCIES
What is the penalty for breaking a lease in Texas?
Texas statutes do not define penalties for breaking a lease in Texas. Landlords should outline repercussions for breaking a lease in their rental agreements in order for them to have legal standing.
More reading: Sec. 91.001.  NOTICE FOR TERMINATING CERTAIN TENANCIES
How long does a landlord have to make repairs in Texas?
Under Texas law, a landlord has seven days to make a repair after a tenant provides notice of an issue. A landlord is also required to ensure the property doesn't affect a tenant's health and safety. This means that properties should not have sewage backups, roaches, rats, no hot water, faulty wiring, roof leaks, and, sometimes, a lack of heat or air conditioning.
When a tenant notifies a landlord of an issue, before a landlord will repair an issue the tenant needs to make sure that they are current on their rent, notified the landlord of an issue in a manner that is familiar & common to how they communicate with each other, and the issue wasn't incurred by the tenant, a friend or a family member, i.e. the issue is a result of normal wear & tear.
If a landlord fails to take action on an issue, and the reason for inaction isn't outlined in a rental agreement a tenant has a few options. The tenant can:
Terminate the lease and move
Have the cost for repair deducted from their rent and the deduction can not exceed one month's rent or $500, whichever is greater
File suit to have the landlord fix the issue
Notify the city code inspector about the problem
Fix the problem yourself
Live with it until your lease expires
More reading: Sec. 92.056.  LANDLORD LIABILITY AND TENANT REMEDIES;  NOTICE AND TIME FOR REPAIR
What are landlords' responsibilities with security deposits in Texas?
For collecting security deposits, there are no laws stating that landlords are required to collect security deposits from tenants. However, for the protection of your assets, we recommend that landlords collect a security deposit, a total of a month of rent is a common request. States such as Pennsylvania that do have laws on security deposits limit landlords to requiring more than two months of rent to act as a deposit.

For returning security deposits, a landlord is required to refund a security deposit to a tenant on or before the 30th day after the termination of a rental agreement and the tenant has surrendered the premise.
If a tenant does not provide a landlord with a written statement of the tenant's forwarding address for the purpose of refunding the security deposit, a landlord is not obligated to return the security. Note that failure to provide a forwarding address does not completely forfeit the tenant's right to a refund, and the tenant may still pursue legal action.
If a landlord plans to return the security deposit but not in full, the landlord is required to provide a written itemized list of any damages and the approximate cost of repair to the tenant, along with the balance of the tenant's security deposit. The landlord must provide this list to the tenant within 30 days of the tenant moving out. Additionally, the landlord is required to include paid receipts stating the cost of repairs that have been made within the 30-day window.
More reading: Sec. 92.103.  OBLIGATION TO REFUND, Sec. 92.107.  TENANT'S FORWARDING ADDRESS
Can my landlord lock me out in Texas?
No, a landlord cannot lock a tenant out of the property in Texas. Texas law requires that dwelling must be equipped with:
A window latch on each exterior window of the dwelling;
A doorknob lock or keyed deadbolt on each exterior door;
A sliding door pin lock on each exterior sliding glass door of the dwelling;
A sliding door handle latch or a sliding door security bar on each exterior sliding glass door of the dwelling; and
A keyless bolting device and a door viewer on each exterior door of the dwelling.
If a tenant requests a change of locks, it is at the tenant's expense and must be submitted as an issue through the agreed-upon communication channels between the tenant and landlord.
More reading: SUBCHAPTER D. SECURITY DEVICES
Is Texas a landlord friendly state?
Yes, Texas is a landlord-friendly state. With limited statues on the contents of a rental agreement and outlined requirements for landlords, the state provides a process for landlords that isn't complicated or process-heavy, this coupled with low property tax rates places Texas on many lists as a landlord-friendly state.
More reading: CHAPTER 118A – LANDLORD AND TENANT: DWELLINGS
Resources for Complete Texas Landlord Tenant Laws:
Read more of our state landlord tenant law guides here.
Note: This content is not intended to substitute, replace, or be construed as professional legal advice. It is for referential purposes only and not meant to replace the advice of your legal counsel, legal representation, and or lawyer. Please consult your professional legal representation or lawyer to be sure your lease is compliant with any state and/or federal laws.