How to Remove Cigarette Smoke Smell from Unit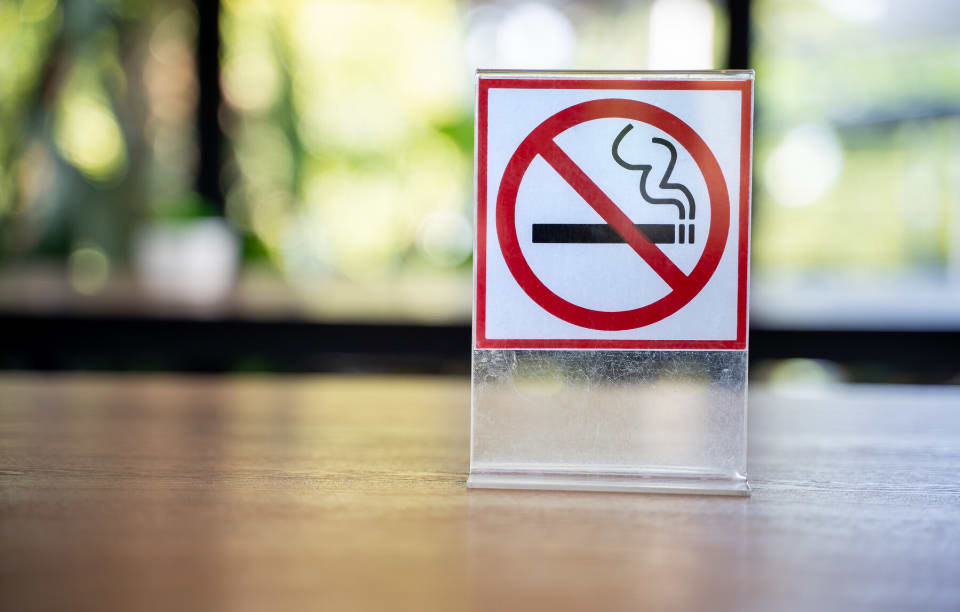 Getting rid of cigarette smoke from a home or apartment is a process. Eradicating the smell can be difficult and, of course, depends entirely on how heavily and how long the tenant smoked in the unit.
Every landlord has their own tips and tricks for getting rid of the smell of cigarette smoke. Additionally, it may take a few attempts and different strategies to get the smell out of your unit. If you're wondering where to start, we've compiled a list of landlord-recommended methods of getting rid of cigarette smoke in a property.
How to Remove Cigarette Smoke from Unit
There are a few different methods or processes of getting rid of cigarette smoke smell out of your home or apartment.
Before you attempt to get rid of the smell, if you are dealing with a tenant who was evicted for smoking inside, be sure to cover your bases by having someone come by to vouch for the smell in case your tenant puts up a stink (pun intended) about their security deposit being used to clean, replace, and repaint the unit.
Aerate the unit by leaving the windows open for a few days.
Replace carpet/flooring, window treatments, plastic blinds/outlet covers, fabrics
Leave bowls of vinegar in affected rooms, replacing every few days, to absorb odors
Sprinkle baking soda or Smelleze Corpse Odor Eliminator in affected rooms, replacing every few days, to absorb odors
Clean everything with a vinegar solution, especially:

Trim around doors, closets, walls
Light fixtures and exhaust fans
Cabinet interiors

Prime with a smoke-blocking primer (Zinsser BIN, Kilz are often used by landlords) and then repaint

Note: You might need to prime twice. In general, an oil-based primer is crucial to seal in the smell and prevent the odor from seeping through. Importantly, paint is porous so simply painting won't remove or cover up the smell. Often, especially in hot or humid weather, the smoke smell has the potential to return.

Ozone generator/remediation. If the smell is especially bad, you might need to buy or rent an ozone generator or hire a remediation service. Ozone generators can ONLY be used on unoccupied units.
Be forewarned: While these steps can remove the smell of cigarette smell, depending on the severity of the smoking, you might have to totally replace the carpeting/flooring and window treatments.
'Testing' the Unit
Be sure to double-check that the smell has been completely removed from the unit. Often, because you are often leaving the windows open to aerate out the unit, it seems that the smell has been completely eliminated. However, some landlords have noticed that cigarette smoke can return after a few days of having the windows shut. Ensure you 'test' the unit before showing to potential tenants.
Conclusion
Overall, getting rid of cigarette smoke from a property is never fun. It requires a lot of elbow grease, time, and money to restore the unit to its previous condition. Be sure your lease clearly outlines and states your smoking policies and consequences for tenants smoking inside.
Importantly, conducting property inspections on a regular basis can help sniff out (yes, pun intended) tenants who have gotten comfortable smoking inside and can help prevent long-lasting cigarette smoke odors from staining the unit.