9 Ways to Prevent Dangerous Holiday Electrical Accidents During the Winter Season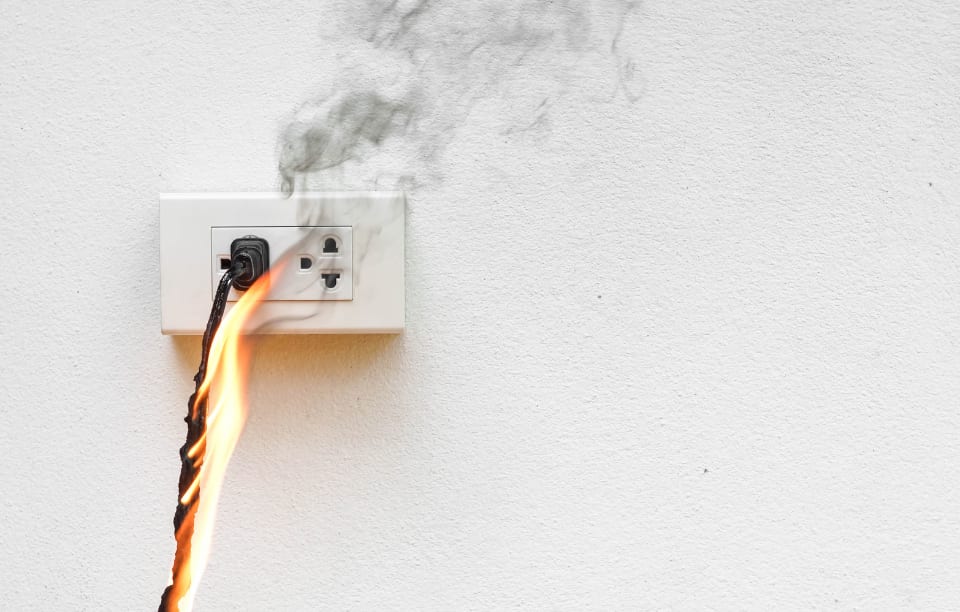 Guest Post
The number of holiday electrical accidents rises all over the US. during the holiday season. Various studies show that faulty electrical products or negligence are the most common cause of these dangerous accidents. The maximum numbers of electrical hazards recorded by the authorities are overloaded circuits, short circuits, and electrical fire.
Before you start to enjoy the festival season, it's worth the time to go through a checklist to avoid any unfortunate incidents. Here it is!
Damaged Lights and Cords
Exposed and damaged connections are an open invitation to accidents. Check your home thoroughly for any damaged lights and chords. Replace them at the earliest before all the other electricians get busy due to festival season.
Single Circuit Overuse
One of the most common mistakes people make is that they take circuit overload lightly. They plug in several decoration lights in a single circuit. This overloads the poor outlet and can result in an electric fire and short circuit. Use multiple courses to avoid circuit overload.
Hanging Lights in Wrong Place
Your house's decoration is as important as its safety. Don't hang lights everywhere in excitement. You must be careful about the place where you hang the festive lights. It should be nowhere near the fireplace or any other heating unit. The heat can melt the wire and expose them. Also, a place with water should be avoided.
Kid's Safety
Childproof your plugs is a must in the holiday season, even if you don't have kids. Your friends, neighbors, or relatives can visit you with their kids. These little human beings are always curious. They need to check every object in their vicinity. And you can not underestimate their ability to reach the farthest plug. Thus install tamper-proof outlets everywhere.
Breaker Boxes
Many people overlook to check the electrical wiring in their home. If your house was constructed before 50 years, you need to check the electrical wiring. The chances are that you might need to replace them. Usually, the old wiring becomes outdated and can't cope with the new-age demand for power. Check your breaker box for any possibility of short circuits or wear and tear.
Beware of Electric Fires
You must know how to recognize possible holiday electrical fires. You should also be able to foresee the signs that can trigger an electric fire. If your circuit breaker box trips often, it's not a good sign. Don't repair it yourself temporarily. Otherwise, you are risking an electrical cable short circuit in your home. A burning smell and discolored switches can be a sign of trouble. The U.S. consumer product safety commission states that maximum electrical fires happen due to fault in the circuit breaker box. Take preventive steps for electrical fire and call an electrician immediately to rectify the situation.
Don't Overuse The Lights
It is not a good idea to keep the lights switched on all night long or for the time you are not at home. There should be somebody present when the lighting is on. That way, any electrical cable short circuit can be traced early. Also, overusing the lights will overheat them. Overheating may also cause a short circuit or electrical fire.
Use Good Quality Electrical Products
Don't get tempted by the cheaper electrical products available in the market. Always check them for their authenticity and quality. The extension and chords which you are using for lighting should be undamaged and branded. You should avoid using artificial or unsafe electrical products.
Types of Festival Lighting
The proper usage of lighting is essential. You can't use the same light over and over for years. Outdated and old holiday lights can trigger short circuits. Use modern LED lights that consume less power and don't overheat quickly. Damaged lights with broken wires should be thrown out immediately.
Preventing Holiday Electrical Accidents During the Winter Season
It is recommended to call an electrician if you can relate to any sign as mentioned above. Make him check all the electrical products and breaker box. They can trace if there is any possibility of an electrical cable short circuit and resolve it beforehand.
Stay safe and enjoy your holidays!
Author Bio:
Jeson Pitt works with the marketing department of D & F Liquidators in Hayward, CA and regularly writes to share his knowledge while enlightening people about electrical products and solving their electrical dilemmas. He's got the industry insights that you can count on along with years of experience in the field. Jeson lives in Hayward, CA and loves to explore different cuisines that the food trucks in the Bay area have to offer.