How to Turn Your Home Into a Long-Term Rental Property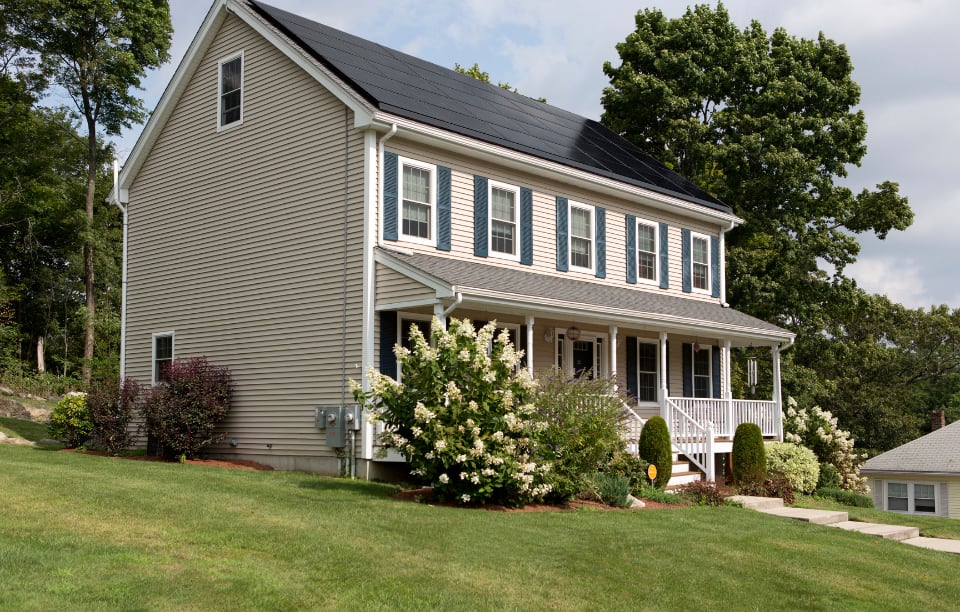 If you're considering relocating, you may be wondering whether or not you can turn your home into a long-term rental property. Because of the COVID-19 pandemic, landlords have to take special precautions when renting out their properties.
However, renting out your home is still a smart way to increase your income. And with the support of specialized software for landlords like RentRedi, it's never been easier to connect with your tenants! Here's how to go about transforming your home into a rental property, with respect to the current circumstances.

Use a Property Management Software
Even if you think that you'd like to turn your home into a rental property, it's important to ensure that you genuinely have the time and money to be a landlord before moving forward with these plans. As a self-managing landlord, you would be responsible for collecting rent, managing repair requests from renters in a timely manner, and filling vacancies quickly.
Alternatively, if you want to make managing your properties more efficient, consider using a property management software. A property management software can help you handle all kinds of important tasks, like screening tenants, scheduling repairs and maintenance, collecting rent, and even e-signing leases. Property management software for landlords, like RentRedi, can even help you increase profits and ROI.
Research Typical Amenities
Right now, renters are looking for specific amenities that will make staying home more enjoyable during the COVID-19 pandemic. This includes features like in-unit washers and dryers, larger closet and pantry spaces for stocking up on food and other necessities, and personal outdoor spaces like balconies. Investing in these features for your home could spark interest from more potential tenants.
Invest in Repairs and Remodeling
Next, you'll need to hire qualified contractors to take care of any minor maintenance issues or bigger remodeling projects. You may be able to handle certain projects like painting on your own, but for other projects, like repairing window glass, it's best to hire a professional. To find a reputable contractor, HGTV recommends asking your family and friends for referrals — that way, you'll know that any contractors you consider already have the seal of approval from someone you trust!

Set Reasonable Rental Rates
Because of the COVID-19 pandemic, some landlords may be having a more difficult time finding tenants than usual. Therefore, it's important to factor in this uncertainty as you determine your monthly rental rate. Look through rates of similar properties in your neighborhood to see how other landlords are pricing their properties in light of the pandemic.

Scheduling Safe Viewings
Finally, you're ready to begin advertising your home and schedule viewings! Naturally, prospective tenants will be concerned about safety at private viewings and open houses, and it's up to you to communicate what kind of guidelines you've established to prevent anyone from contracting COVID-19.
For instance, you should wear a mask and instruct everyone attending viewings to do the same. You should also provide hand sanitizer. In addition, it's a good idea to wipe down surfaces before and after people come by for viewings. If you show prospective tenants that you are clean, organized, and responsible, they will be more likely to put in an application!
Turning Your Home into a Long-Term Rental Property
Becoming a landlord is a big responsibility, but renting out your home as a long-term rental property can be a great way to earn more income. Property management software can save you time and money (and help you show up as a professional) if you're just getting started as a self-managing landlord.
If you're interested in turning your home into a long-term rental property, it's important to make sure you're prepared for the job. By researching the process in advance, you'll be able to turn your home into an attractive and comfortable rental for future tenants!
Are you planning to rent out your home in the future? Managing your rental is easy with RentRedi landlord software. Sign up today to get started!
Author's Bio
Lisa Walker is the proud SAHM (Stay at Home Mom) of two adorable but feisty sons. She enjoys trail hiking and beach-combing with her husband Jake when not busy with her boys and home improvement projects. She created NeighborhoodSprout.org as a passion project to share her love of homeownership with others.