Simple Tips for Improving The Appeal of Your Rental Property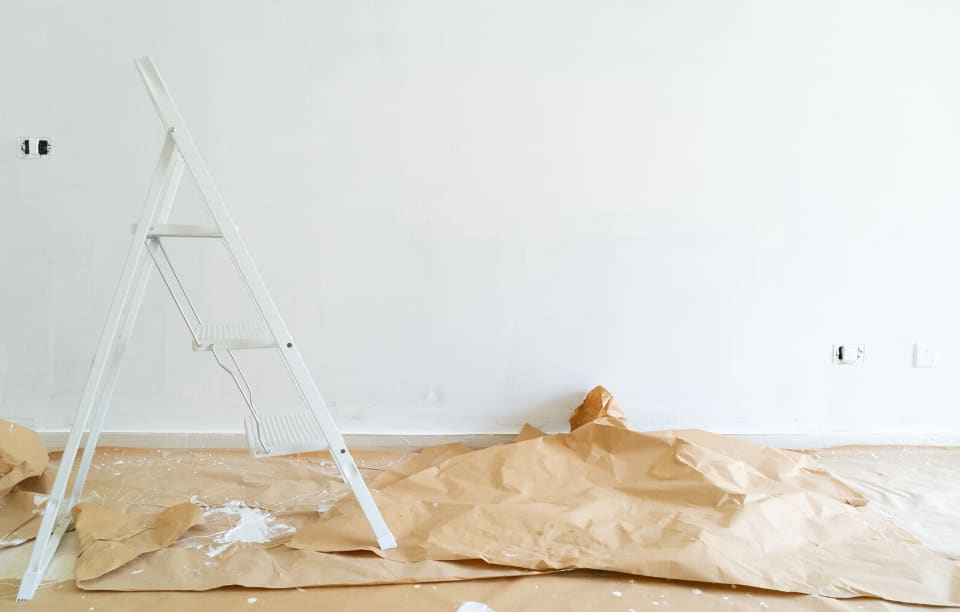 If you're a landlord or property owner who rents a home, it makes sense to keep up with proper maintenance and make small improvements over time that can increase the appeal, value, and profitability of your rental in the long-term. Not only to draw in new tenants but add value to your rental property.
Improving the overall aesthetic, organization, and convenience of your rental are incredibly important factors to consider when optimizing the appeal of any property. However, whether you've been renting for years or just getting started, it can be tricky coming up with innovative and creative ideas. So, if you're looking to improve the appeal and design of your rental property, here are some useful tips to help get you started:
Don't Spend an Arm and a Leg
When it comes to investing more into the appeal of your rental, you might not be working with the largest budget. Minding your bottom line is imperative as a landlord after all. Furthermore, not every home is going to be blessed with bright open spaces readily available. It's important to factor in simple, yet affordable ways to help create the illusion of larger and brighter spaces in areas such as the bedroom and bathroom as those rooms are often the make or break areas for potential tenants.
If you're dealing with a small and potentially dark space, a fresh coat of paint is a cheaper solution that makes a big difference. The best paint color for a bathroom low on light is a bright white color that can make up for the lack of light and brings a bit of warmth to the room. If a space has white accents like shelving or cabinets, a muted violet pairs well with white and creates an airy, unique feel.
In addition to new paint, adding in a large mirror is another affordable way to trick the eye into thinking a space is bigger than it is. While you might not have the budget to really renovate your property, it's still worth changing up what you can to make the place look updated, modern, and well-taken care of.
Think Outside the Box
Many of us appreciate creativity, and tenants are no different. When it comes to storage options, many rentals come up short. In fact, storage is an amenity continuously listed as one of the top things tenants look for while rental hunting. This is where creativity can really make a difference.
An often overlooked (and cool!) storage idea involves installing lockers in a garage or mudroom. If your tenants are the athletic or adventurous type, they'll appreciate the extra space to store all of their hobby gear throughout the seasons. If your tenants have children, lockers are the perfect way to store school and extracurricular items and supplies. Those who work with animals, such as veterinary, can safely store their scrubs and shoes away from their pets.
The possibilities are really endless and will be appreciated by a variety of potential future tenants. Of course, if your rental doesn't have a garage or mudroom, you can always place them inside. You'd be surprised how nicely a storage locker can look in a hallway or spare bedroom.
Work With What You've Got
Sometimes the best appeal a rental can have is its affordability or location. Play these up in your rental's description and find ways to optimize what you're already working with. Connect with local businesses in the area and see if you can get a one-time discount that you can then offer to tenants who are new to the area. This will be a great incentive for tenants to get to know and fall in love with their new neighborhood and community and possibly encourage them to renew their lease.
If you can't get a discount, try creating a shareable document with a list of local gems in the area such as public gardens, picture-worthy landmarks, and must-try food trucks. You'll help support the community while also giving tenants some much-needed direction in their new neighborhood.
Improving The Appeal of Your Rental Property
Increasing the appeal of your rental property doesn't have to be complicated. With a few simple fixes and creative additions, you can spruce up the place without sacrificing too much time, money, and effort.
---
Noah Rue is a journalist and content writer at Study clerk, fascinated with the intersection between global health, personal wellness, and modern technology. When he isn't searching out his next great writing opportunity, Noah likes to shut off his devices and head to the mountains to disconnect.