What Will Showing Rentals Look Like This Summer Amidst COVID-19 Restrictions?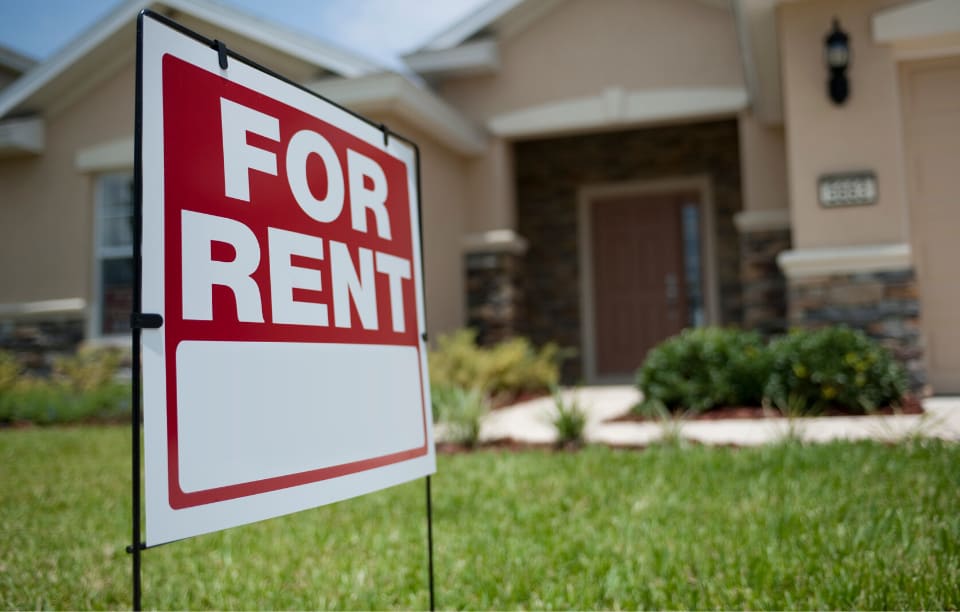 As some states begin easing COVID-19 restrictions and stay-at-home orders, you can expect to see an increase in showing rentals, especially as summer months tend to be the prime time moving seasons for tenants.
But what will showing rentals look like this summer amidst COVID-19 restrictions? Basically, it will vary by state. Especially with the wide disparity in terms of state reopenings, which tensely hinge on the influx or continued depressions of cases.
If you have an expiring lease or tenants who are moving, it's important to be prepared and safe above all when showing rentals. Here are a few ways you can use contactless property management and tech to your advantage to still show rentals and fill units during the summer.

Retaining Current Residents Can Be Better Than Showing Rentals
First, if you have good tenants whose leases are expiring soon, it may be in all parties' best interest to renew the lease. Tenants may not feel safe or comfortable trying to move during the pandemic, and you may be worried about the cost of turnover and standing, vacant units.
Connect with your tenants well in advance of the lease expiration date to get a temperature check on their interest in renewing the lease. Offering an incentive, like a reduced month's rent or waiving the annual rent increase if they renew for another year, is a good way to try and retain current tenants as we all try to weather the storm, so to speak.
Clean and Sanitize the Property
Of course, after every renter moves out, there is the standard inspection and turnover process that occurs to get the rental ready for the next resident. Make sure you're doubling up on your cleaning and sanitizing routines post-move out.
The CDC has recommended guidelines for cleaning and sanitizing your home, that you can use to ensure the safety and cleanliness of your home, especially for frequently touched surfaces and soft surfaces (especially if your unit has carpeted floors and drapes).
Make Sure You're Marketing Your Rentals Effectively
Traffic to your listing is crucial—after all, you don't have to worry about how you're going to show the unit and screen tenants if you have no applicants. In your rental listing, be clear about the safety protocols and measures you're taking to ensure the protection of your applicants and your unit.
As far as marketing, sites like Realtor.com and Zillow are the most popular listing sites and can be syndicated to through RentRedi. However, RentRedi also gives you your own listing page so you can copy and paste a direct link to your listing to share across Facebook Marketplace, Craigslist, and other social media sites to drive more traffic to your listing.
Set Up Prequalifications
Prescreening and prequalifications are a major time saver when it comes to reducing time wasted on unqualified leads and finding more serious, qualified leads for your rental. Essentially, prescreening tenants standardizes your minimum requirements and ensures that your applicants meet those standards before either party has to pay money for an application or screening or waste time trying to schedule a virtual or contactless showing.
Offer Virtual Showings
Virtual showings are a popular method right now for landlords and tenants to meet, see the property, and make decisions about applying for rental properties. Leveraging technology is a great way to show units to reduce standing vacancies while upholding social distancing measures. In fact, investing in a good property management software can help you handle every step of the rental process virtually—scheduling virtual tours, screening, and even handling rent payments.
Set Up Contactless Showings
Another popular method of showing empty units right now is contactless showings. This typically involves a stagnated and scheduled viewings so applicants are never on-site at the same time, on-site key placement (usually in a lockbox of some type), requiring the wearing of plastic booties/gloves and masks, and sanitizing the unit between showings.
If you have an expiring lease or tenants who are moving, using contactless property management and tech to your advantage can help you fill units during the summer. If you can, try incentivizing your current tenants to stay. If that's not possible, fortunately, no-touch property management can make it easy to go mobile, virtual, and contactless with mobile prescreening, applications, background checks, and showings. For your and your applicants' safety, it's important to trade traditionally in-person aspects of the renting process for virtual substitutes.