Have questions about RentRedi? No problem, we've got answers!
We're dedicated to continuously improving the renting experience for landlords and tenants, so that means a lot of focus on making communicating easier and streamlining the process. In addition to the features discussed below, we've also made in-app notifications, prequalifications, and applications possible to make as much of the renting process as virtual as possible.
Here are the top questions about RentRedi.
Does RentRedi do rent collection?
You bet your app we do! 
We have a mobile app tenants can download for free to submit mobile rent payments. Just having a mobile app to have tenants pay rent from is huge in the industry. Similar to the concept of Venmo (but with more payment tracking features for accounting), tenants can submit rent payments from their mobile phones. This is handy for tenants and landlords right now, who want a contactless way of dealing with the traditional rent checks.
Landlords love it too because they can manage their rent payments from one place, have an ACH-only option, and the ability to accept partial payments or block all payments. And, they can do it all from their dashboard.
Recently, we just released tenant auto-pay, which was a huge request from our landlords and tenants.
Does RentRedi do tenant screening?
You bet your background report we do!
Obviously, tenant screening is a huge part of the renting process so we're working on how to improve that experience for landlords and tenants as well. We run all our tenant screening requests through TransUnion, and they give you a full credit, criminal, and eviction report. They're tenant-paid and just $35.
In our web app, we're working to make it even easier for applicants and landlords to complete the application process circle with our automatic tenant screening. Automatic tenant screening effectively merges a meticulous 'request-and-wait' game of email tag into an efficient one-click process. When landlords turn on auto-tenant screening, it becomes a final step in the application process that tenants complete—versus an additional step that comes afterward.
Does RentRedi do maintenance requests?
You bet your broken faucet we do!
Tenants use their mobile app to submit a maintenance request with—and this is our favorite part—a 5-second video of their request. (I.e., if they say the faucet is leaking, they can take a video to show you exactly what they mean.) If a picture is worth a 1,000 words, a video has to be worth…at least 2,000, right? This feature is great and landlords love it because they can see what the issue is and if it's necessary to make a house call or not.
Our dashboard also enables landlords and teammates to prioritize, update, track, and assign maintenance requests, depending on how the issue. Teammates and maintenance personnel have free accounts! And the automatic notifications make it easy to keep everyone (including tenants) in the loop.
How much does RentRedi cost?
You bet your subscription plan we do! Wait, that joke doesn't work here.
We have three subscription plans: Monthly, 3-Month, and Annual (1 year).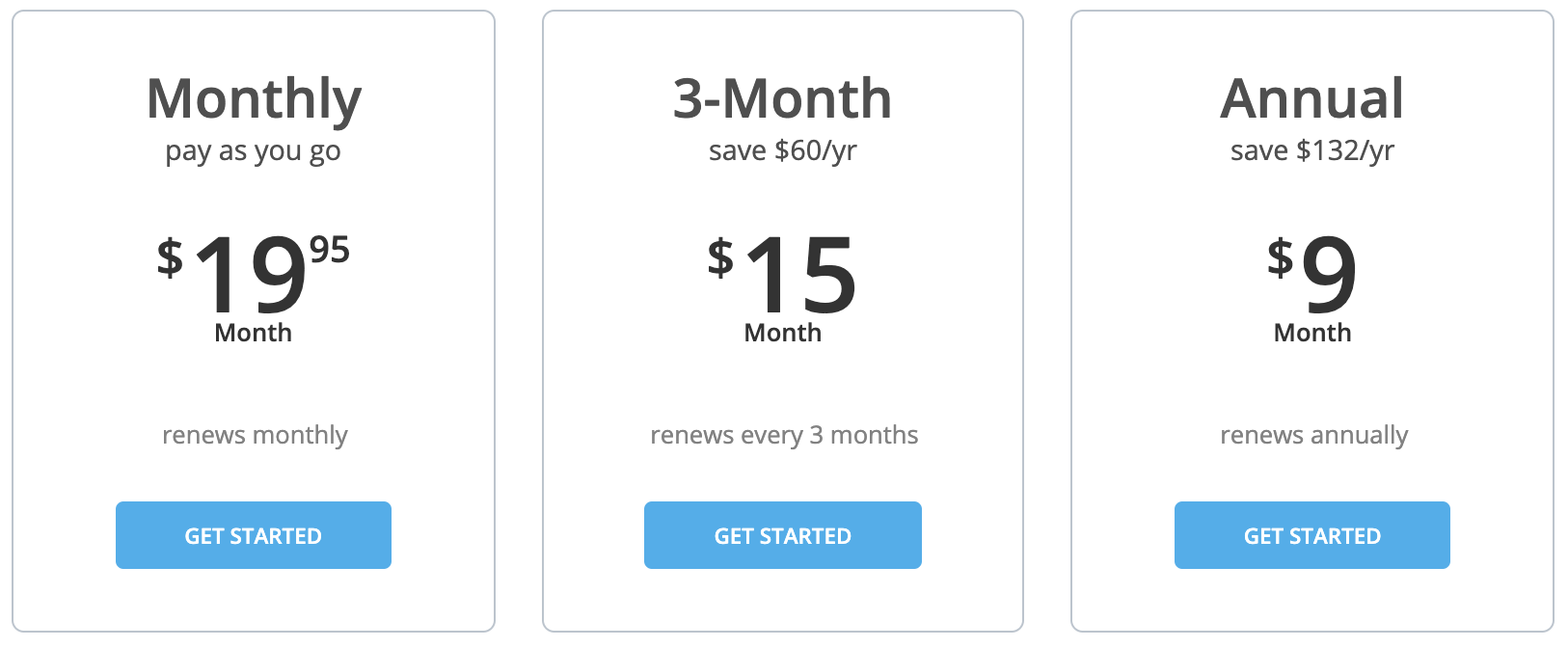 Our plans never limit features—they just determine how much you pay per month and the length of the subscription (i.e., Monthly is $19.95/mo, 3-Month is $15/mo, and Annual is $9/mo). Each plan includes unlimited properties, units, tenants, and teammates in your account. You can also submit maintenance requests, applications, prequalifications, and communicate with your teammates at no additional cost.