4 Tricks To Rent Your Home In Difficult Market Scenarios
Being a landlord is not as easy as some might think especially when you are trying to rent out your home in difficult market scenarios. If you are a landlord, you know that managing property comes with its set of challenges. 
In today's unpredictable market where rent is constantly fluctuating, nothing feels more frustrating than having a property and not being able to rent it out. However, if you are going through this situation, then here are 4 tricks to help you rent your home:
Be creative in your listing approach 
If you want to publicly list your property, you will use an online real estate marketplace or a property management company. In either case, the process is more or less the same: photos are taken, space is measured, the number of rooms is listed, a small description is drafted and the listing goes online! These details are extremely important to the tenant.
However, you can make your property stand out if you provide the same details with a hint of creativity. For instance, instead of taking typical photos, take a walk-through video with you explaining how the space can be fully utilized. This will make it more interactive and memorable for the tenant.
If you are camera shy, you can stage your apartment using existing furniture pieces so it will feel livable. If you feel that staging is a hassle, then try assigning someone to do furnished realistic 3D views for each room, think of it as "virtual staging". These small tricks will increase the chances of renting out your home since tenants will visualize their lives there.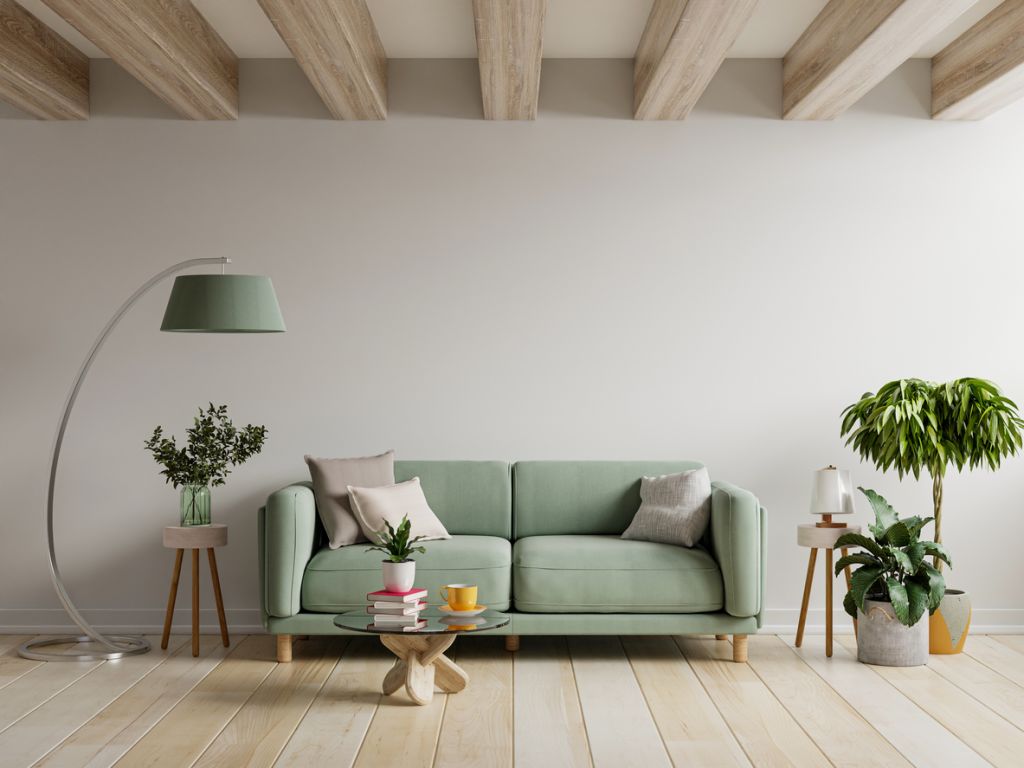 Offer a complimentary service
EVERYBODY loves a free gift! No one can say no to a nice gesture that can help them with making a decision. Sometimes a small push is all that it takes to seal the deal, so when it comes to renting out your home, there are many additional services you can offer.
For instance, you can offer a moving truck service if a tenant is willing to sign within a specific month. Another option would be to offer carpet cleaning services when the tenant moves to the apartment. Alternatively, you can also offer one-time curtain cleaning facilities. Moving into a new apartment can get overwhelming so these offerings will be of great value for your future tenant. Think about what would make the moving-in process easier and offer it as a complimentary service on your listing.
See what's around
As mentioned earlier, the information and photos displayed in the listing can get repetitive. Since you do not know your future tenant, it is always helpful to list what is around your property. You can post a picture of the streets around the area or a famous coffee shop within walking distance. Or you can list the kind of utilities available, such as a famous supermarket, or a pharmacy.
This additional information is easy to collect and will differentiate your property from others. Giving this 360 tour around your property will save your tenant's time and effort which will thus lead to positive results. You never know what will catch their eyes when they are scrolling through your listing so make sure you include valuable and helpful information about your block.
Tell more about yourself
The above is helpful in case you are listing with an external source. In addition, a brilliant way to attract tenants is to build trust before they even rent your unit.
While building trust with people you do not know is difficult, it can be feasible in today's digital world. You can differentiate your business by marketing your amenities and renting or landlord-tenant style. Explain in detail what makes you a different landlord from the rest and what makes your properties appealing to tenants. 
You can also get some comments from your current tenants and their consent to share the quotes on your explainer video or description. Pitch yourself, and the tenant will feel at ease deciding because they will feel they know you. Sometimes, it is not about the apartment itself but about who is renting it out. 
Final thoughts
Finding (and screening) tenants is important. At the end of the day, whether the market is booming or passing through a tough time, you do not want to have someone ruining your space. Therefore, take the listing as an opportunity to funnel your tenants by listing what will feel appealing to them. Be creative in your approach and you will rapidly witness a change in results.