Landlords Try RentRedi And Cozy: Who Came Out On Top?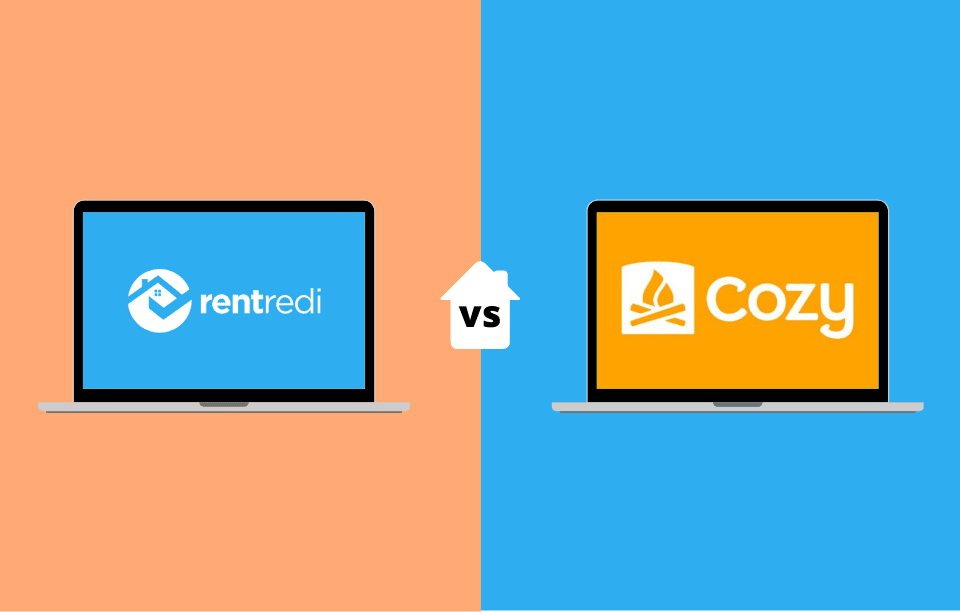 When you're a landlord looking for a property management solution, it can be difficult to research the best solution for your property business without trying each for yourself. It's great that there are options, but what matters most to landlords? Collecting rent? Listing properties? Finding good tenants?
More importantly: which platform will help us do all three? We compared RentRedi reviews and Cozy reviews from landlords to see which property management solution provided the most support and features for landlords.
Customer Service
Customer service is important when it comes to a property management solution. It's inevitable that you will want help with something, and you'll want someone to be able to assist you.
For Cozy, landlords were often frustrated by their lack of customer service:
"What I dislike about cozy is that the customer service is not the best, I have not had any big issues but I feel like they should focus on satisfying their customers and helping them with their wants and needs."
For RentRedi, landlords found that their customer service went above and beyond:
"I've been using RentRedi since October 2018 and they've been awesome. They are always super quick to respond to any questions and very helpful in general, making sure you have everything you need to make your job easier."
Pricing
Pricing is important, especially when it comes to a property management solution.
Cozy offers a free platform, while RentRedi has a monthly flat fee with an unlimited platform. The fee is small and costs between $9 – $19.95/month, depending on your pricing option (monthly, quarterly, annual). The monthly fee is flat and always comes with unlimited units, tenants, teammates, and properties so you never have to worry about growing your business. (Compared to other companies that charge per property, teammate, or payment accounts.)
Features
Landlords who tried Cozy found the website easy to use for rent collection and liked that they offered credit and background checks. However, they found the platform not great for getting vacant units filled:
"This website is not known for people looking for a room unlike Facebook marketplace, craigslist, and roommates.com. My ad was listed for 3 months yet I did not receive 1 response."
Landlords who tried RentRedi loved their features. Like Cozy, they also offer tenant screening and rent collection through their platform. They also had a mobile app for tenants to pay rent and submit maintenance requests.  and customer service. RentRedi offered full tenant screening through its platform and automatic tenant screening. Landlords also liked that they could post listings to Realtor.com, Zillow, and RentRedi through the RentRedi platform and receive responses:
"I am using RentRedi property management for my two single-family rentals. RentRedi works very well for me…I like the prequalification and application process, as well as the reasonably-priced, tenant-paid background checks. I think I got two great tenants! Both tenants have already used the maintenance feature successfully, and the rent payment works well too. The RentRedi customer service response is good. I recommend RentRedi."

RentRedi's software is ultimately a more advanced platform for landlords. It offers mobile apps for both landlords and tenants, in-app notifications, tenant screenings with full reports, listings to major real estate networks, mobile prequalifications and applications, and visual maintenance requests. It also offers 5-star customer support and unlimited units and tenants.
Sign up now to try RentRedi for yourself.