RentRedi vs Buildium: A Side-By-Side Comparison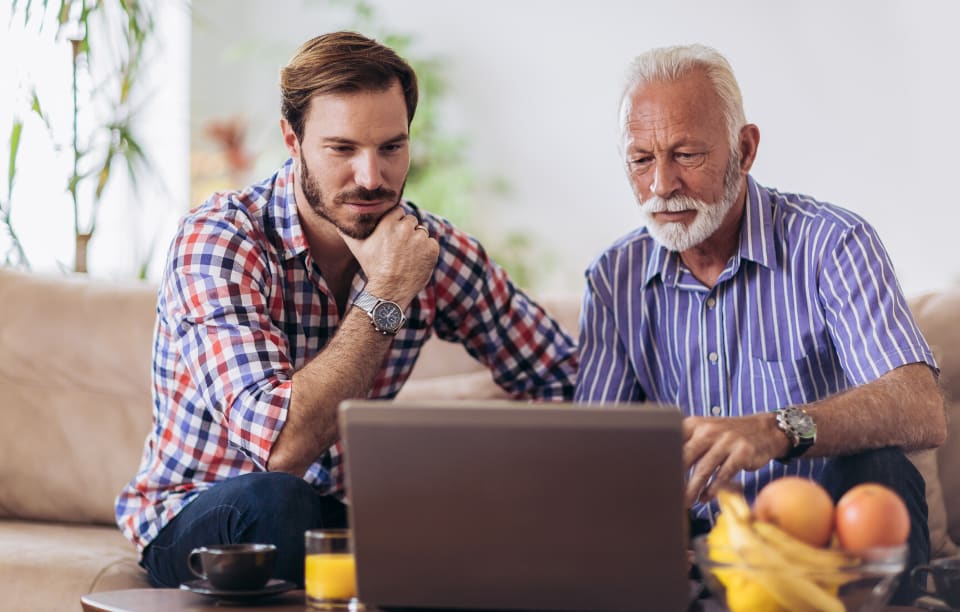 Being a self-managing landlord is demanding. You're the marketer, real estate agent, customer support, administrator, maintenance personnel, and accountant.
If you're looking for an online property management solution, it can be tough to know which one is right for you and your rental business. Importantly, you want to ensure that it can make ALL of your jobs easier, saving you time, while also not being a budget burden, saving you money.
We've made it easier for you to see quickly how other services stack up against ours in our side-by-side comparison series against other landlord services like Yardi and Cozy.
And now, with Buildium.
If you're invested in figuring out the perfect landlord-tenant software for your business, see below what RentRedi vs Buildium looks like. We've charted out the key features for both RentRedi and Buildium, so you can see how the online rent payment services compare against each other.
RentRedi vs Buildium: Comparison


RentRedi
Buildium
Tenant App
Yes
Yes
Property-Specific Merchant Accounts
Yes, free and unlimited
$99 set up fee for each bank account
Rent Payment Fees
$1 for ACH, 3.1% + .50 for Cards (tenant-paid, landlords have option to pay if desired).
$1 per incoming EFT transaction; $0.50 per outgoing EFT transaction; 2.95% per credit card transaction
Listings
Realtor.Com, Zillow,
RentRedi (sharable link for social media, websites, etc)
Apartments.com, Apartment List, Lovely, and the Zillow Group
In-App Notifications
Yes + email notifications
No, but text notifications
Tenant Auto-Payments
Yes
Not listed
Prequalifications
Yes
Set up with a subscription
Applications
Yes, mobile-submitted and free
Customized online rental application, application fee to offset the cost of screening
Tenant Screening
Tenant-paid.
Full credit, criminal, and eviction report with customized leasing recommendation from TransUnion.
Basic: $15 for credit, criminal, eviction report.
Premium: $18 for credit, criminal, eviction report, with customizations (only available with Pro plan).
Maintenance Request Management
Yes
Yes
24/7 Emergency & Full Premium Maintenance
Yes, hands-off premium maintenance with insight into requests every step of the way
No
Payment Blocking
Yes
Yes
Calendar Sync
Yes
No
Task Management
Yes
Yes
Renters Insurance
Yes
Yes
Lease Signing
Yes
Yes
Document Storage
Yes
Yes, $5/per lease
Contract
No
No
Support
Unlimited support, no additional cost.

Live, human support team.

Chat, email, phone, available 7 days a week.

Help center, onboarding videos, tenant support, 1-on-1 sessions, all included.
Ticket support.

Phone support – available for purchase

Available Monday-Friday.

Help section.

Priority support available for purchase.
Membership Perks
Yes
Only with Premium
starting at $460/mo
Pricing
Monthly: $19.95/mo
Quarterly: $15/mo
Annual: $9/mo

No minimums. One flat pricing plan with unlimited units and tenants.
Essential: $50/month
Growth: $160/month
Premium: $460/month


Clearly, RentRedi and Buildium share a lot of the same awesome features. That means, fundamentally, the true difference comes down to the price point. As noted above, Buildium offers three different plans: Essential starting at $50/mo, Growth starting at $160/mo, Premium starting at $460/mo.
RentRedi offers plans for as little as $9 (Monthly: $19.95/mo, Quarterly: $15/mo, Annual: $9/mo).
All our features are included in every plan—the only difference is how frequently you pay (monthly, quarterly, or annually). Each plan is one flat rate and there are zero hidden fees. The best part? Our quarterly and annual plans save you more in the long run (save $60-$132 a year)! Landlords often opt for these plans: not only does it save money, but they can explore our features.
Several prospective landlords indicated they thought Buildium's $50 minimum was too expensive for an online rental payment software and didn't want to be charged for adding more properties.
So, that's where RentRedi comes in. We work with you to manage your rental properties and grow your business.
No more wasted money on property management services that don't give you exactly what you need. With RentRedi, you get an intuitive, simple platform to use and a customer success team driven to help you succeed.
Of course, we love what we do, the product we build, and think RentRedi is 5-stars. (I mean…so do a lot of landlords, to be fair!)
But you can watch for yourself by checking out our demo video and seeing how we can make all those jobs (marketer, real estate agent, customer support, administrator, maintenance personnel, and accountant) easier with just one app.