Increase Passive Income from Rental Properties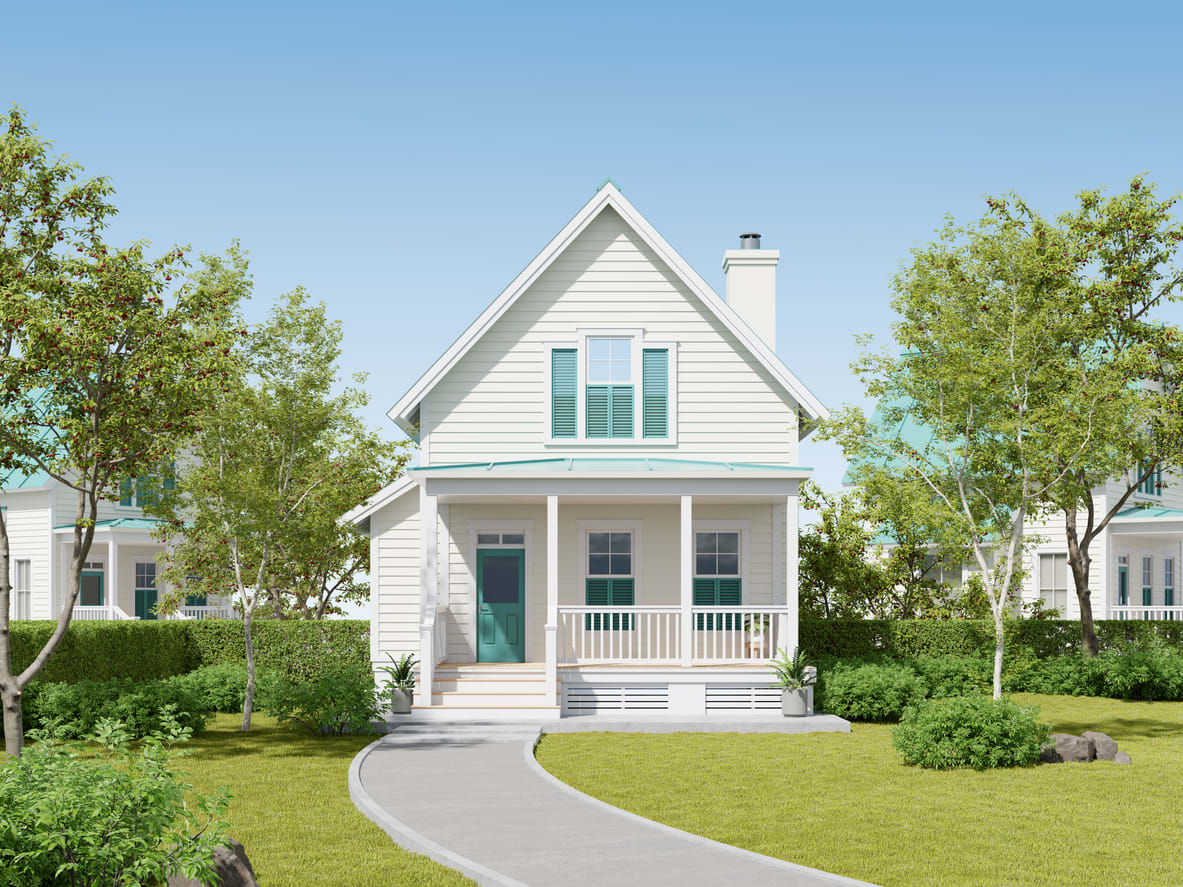 Did you know that landlords in the US have an average income of around $97,000? Of course, this takes into account money generated from a number of different sources, in addition to rental properties. There's no doubt that real estate investing can be a great business. But, it's not always easy to increase your revenue from existing rentals.
To keep your profits growing, we've put together some top tips to increase passive income from rental properties you already own.
Get Your Property Valued Regularly
The property market moves constantly. Between 2017 and 2022, national rental prices increased by a year-on-year average of 5.7%, including a huge hike of 14% between 2021 and 2022. To ensure that your prices remain consistent with market increases, be sure to have your property valued regularly. This doesn't just mean when you have new tenants coming in, but every time your existing tenants sign a new contract. As rent prices are fairly consistently rising, there's a lot of passive income growth potential here!
Furnish Your Apartment
People looking to rent will often pay a premium for furnished flats. If yours is currently unfurnished, consider adding some practical pieces that will appeal to your rental audience. This could include a dishwasher and washing machine, both of which will make your property far more desirable and reach a higher-paying clientele.
Larger items that are difficult to move in are also a smart investment, such as a bed in the master bedroom and a sofa in the living area. When renters spot that they won't have to pay for costly moving vans or new furniture for your property, they'll be far more likely to pay extra to ensure they're chosen by the landlord.
Add an Extra Bedroom
One of the most profitable changes you can make to your rental property is to add an additional bedroom. A two-bed apartment is around 15% more expensive than a one-bedroom, regardless of overall property size. Take a look around your space and see if there are any large rooms that can be split into two, bringing in an architect to help you if you're not sure.
Of course, adding an additional room will cost you. In the long run, it can be a profitable move, but you need to be able to fund it. There are a number of ways to do this, including dipping into your rental property reserves, if possible. An increasing number of landlords are also taking advantage of equity release mortgages to fund renovations, borrowing against the value of their property but only paying the loan back if/when they sell the home. By opting for this method, adding an extra bedroom could end up paying for itself in market value increases!
Renovate Your Property
Regardless of size and features, an outdated and uncared-for apartment isn't going to see you earning a lot of money. Make it a priority to renovate your space, looking at the areas which are currently in the worst state and beginning with those. Some simple renovations that can quickly increase the rental value of your property include
Painting your walls a neutral color
Updating old appliances (e.g., scratched stove tops and rusty ovens)
Polishing wooden floors
Professionally cleaning the carpet
Removing any stains around your property
If your kitchen and bathroom are looking a little worse for wear, these are two rooms that can benefit from a full renovation. Bringing in a realtor to point out areas that you can focus on to add value is a great idea, too, particularly if you have a limited budget.
Find High-Quality Renters
Once your property is looking its best, it's time to find high-quality renters to move in. By optimizing your process for choosing tenants, you can find people who will be willing to pay more for your space and who will pay on time, in full, every month. They're also less likely to damage your property (not including normal wear and tear), saving you plenty of money in repairs. Start using reputable tenant screening software to make sure you get the best people in your apartment every time.
Consider Month-to-Month Renting
Most rental property contracts tie tenants into living in the apartment for at least six months, if not twelve. When the contract is renewed, it's usually for another six months. For a lot of renters, though, this isn't ideal, and they'll pay more for a month-to-month lease that they can get out of quickly. This is especially true in cities where monthly leases are in high demand!

Of course, this does come with risks. Whilst you may be able to charge more, you may also be left without tenants when yours moves out and have to go through the tenant screening process more often. Look into the demand for month-to-month rentals in your area before deciding whether it's the right option for you.
Focus on Property Marketing
Even if you're working with a realtor, it's always smart to get clued up on the ins and outs of renting properties, including marketing your apartment. Once you know how best to market your property, you can make sure your realtor's doing all they can to put it in front of a large audience. The more interest, the more you'll be able to charge!
Some basics of property marketing to look into include:
Property marketplaces
How to advertise your property on social media
Influencer marketing for properties
Open houses
Final Words
Renting out a property is a fantastic way to earn passive income, quickly bolstering your yearly profits. To ensure you're getting the most for your effort, be sure to implement at least some of the tips here! With some TLC and an understanding of your rental market, you could see your income grow the next time your tenants sign a contract.
As a final note, when it comes to actually managing your properties, a great way to maintain your passive income is to manage rentals yourself. This saves you from having to pay for a property management company. If you use software like RentRedi, you can easily collect rent, find & screen tenants, list units, sign leases, and manage maintenance for a fraction of the cost. Click below to get started!