Better Tenant Management – Tips that Matter for Landlords
20 Tenant Management Tips for Better Tenant Management
Tenant management tips can help you make improvements to how you run your property rental business as a landlord. You'll want to use these tips to get your property rent ready, so you can set up your rentals for success – make your life easier with property management software. Jump to a section on this page:
Tenant Onboarding Tips and How to Use Property Management Software to Boost Relationships with Your Tenants
Some of these tenant onboarding tips will help you get to know your tenant and show you how to use landlord software to manage your relationship with your tenants. Tenant relationship management is key to not only effectively utilizing property management software for your business but also for your tenants as well. At the end of this guide, put these tenant management tips into practice and sign up for RentRedi!
Get Your Property Rent Ready
When it comes to getting your property rent ready, you need to know your property and its value proposition (its condition to the tenant and maintenance needed). For example, one way to position your rental as enticing to the tenant is to consider services/amenities (e.g., smart/keyless door locks, free wifi, free storage space). These things might help you sign great tenants at higher rent prices and to keep them under the lease.
Importantly—aside from amenities—when it comes to securing tenants, you'll want to know fair housing laws in your city/state and convey respect for the tenant's rights.
Perform a Property Maintenance Inspection to Ensure Tenant Safety and Things are in Good Working Order
In terms of maintenance, you'll need to carry out a thorough inspection and walkthrough to ensure all apartment mechanical items are in good working condition and safe. All of your pre-maintenance inspections go a long way to knowing your rental inside and out before tenants arrive. This makes it easier to not only maintain down the road but also document the property's condition when it comes to move in/move out inspections with renters.
It's easy to get your property rent ready. When you've set aside the time to know your property's worth, attract tenants with amenities, and conduct pre-move inspections, you'll have your property RentRedi 🙂 in no time!
Tenant Onboarding Tips
When it comes to tenant onboarding, there are a few tips you can tackle to ensure the process is easy as apple pie. The first tip is to conduct personal onboarding with the tenant and ensure they understand their duties and responsibilities as a respectful tenant in your unit. This can mean going over property rules, especially as outlined in the lease or with any lease addendums. This is why it's important to write a clear, concise lease agreement that your tenant can understand.
Tenant Onboarding Tips – Get Your Tenants to Purchase Renters Insurance
Another important discussion you can have as part of the tenant onboarding tips is about renters insurance. Ask the tenant to carry tenant insurance and explain that as their landlord, your landlord insurance does not cover their assets.
In RentRedi's software, it's easy for the tenant to purchase renters insurance via their tenant app or upload their policy documentation if purchased outside of RentRedi. If the tenant chooses to use the insurance offered by RentRedi's partner, you are able to track whether or not the tenant has a policy right from your dashboard!
Get to Know Your Tenant – Tenant Screening
A critical aspect of renting is to get to know your tenant a little bit. This ensures you know who is renting your property and if they're going to keep it in good working order.
One way to do this is to outline and know your ideal tenant in detail, what they need, prefer, wish for, and can afford. Another key aspect of ensuring you know who's going to be in your rental is to do effective tenant screening using online services.
Renter Application Review – Abide by Fair Housing Laws
Once you've sorted through online applications and gone through tenant screenings (the advantages of using a software like RentRedi), conduct excellent renter interviewing. Again, here you want to be careful not to violate any Fair Housing laws, but you can ask questions about the tenant's previous rental history and even if they have any landlord references to pass along.
Real Estate Investment and Success with Your Rentals – Make Your Life Easier with Property Management Software
When it comes to real estate investment and setting up your rentals for success, choosing property management software with lots of features can make your life much easier. It makes the process of leasing or renting your unit easy from start to finish.
List Vacancies with a Property Management App
Firstly, you'll need to list any vacancies you have. Using property management apps like RentRedi means you can easily syndicate your listing to Zillow and Realtor.com. Additionally, you get free access to a marketing page that you can use to share your listings to Craigslist, Facebook Marketplace, email, text, and social media—or wherever you prefer!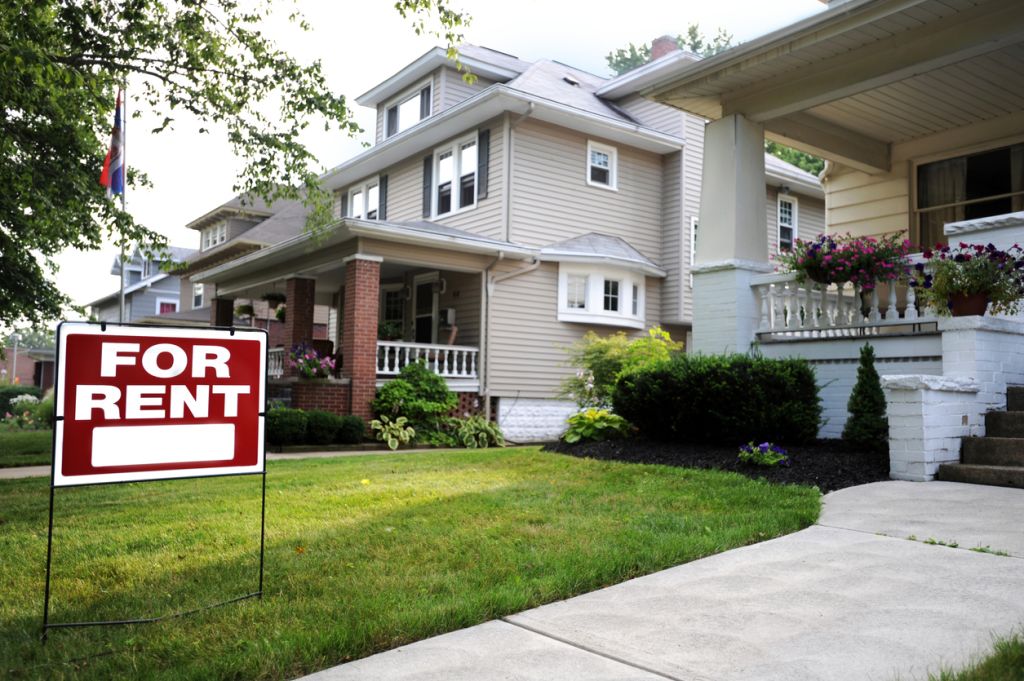 Review Rental Candidate Applications to Find the Right Tenant
Secondly, as mentioned above, once you've started gaining traction on your rentals, you can sort through online applications. When you find a rental candidate that you like you can request tenant screenings from them to zero in on the ideal candidate for your unit.
Store Tenant Documents and Collect Rent Online With Property Management Software
Thirdly, property management software allows you to set up a tenant portal and accounts for tenants to store their lease documents. Through this tech, you can also create channels and online tools for easy, open communication and keep your information, language and tone professional, conciliatory and courteous.
Lastly, and most importantly, property management enables you to set up online rent payments and let the tenant pay in whatever way they want (ACH, cash, or card).
Tenant Relationship Management – Reward Good Tenants
Another great way to utilize property management software is to set up a tenant relationship management system. A key part of cultivating a good relationship with your renters is to be warm, personable, and empathize with the tenant and their experience and use that knowledge to make all your tenants happier.
For example, some landlords reward your tenants for good behaviors such as reporting important mechanical issues, paying on time, and being trouble-free tenants by giving them gas, coffee, or Amazon gift card. However, you should be prepared to offer the right concession. Maybe your tenant would prefer a little money knocked off their rent instead.
Have an Eviction Plan in Place – Protect Your Investment Properties and Cashflow
However, you need to also have a plan for evicting a tenant who can't or won't pay their rent or becomes troublesome and damaging to your unit. After all, not all landlord-tenant relationships are perfect, and, at the end of the day, your investment properties are your real estate business.
RentRedi Can Block Payments From Tenants You Need to Evict
On the one hand, if you need to evict a tenant, having RentRedi's capability to block payments (for example, in some states, if a tenant makes any partial payment towards the unit, they can continue living there). RentRedi, however, lets you block all or partial payments right from your dashboard.
Use RentRedi to Reward Your Tenants For On-Time Rent Payments to Improve Their Credit Score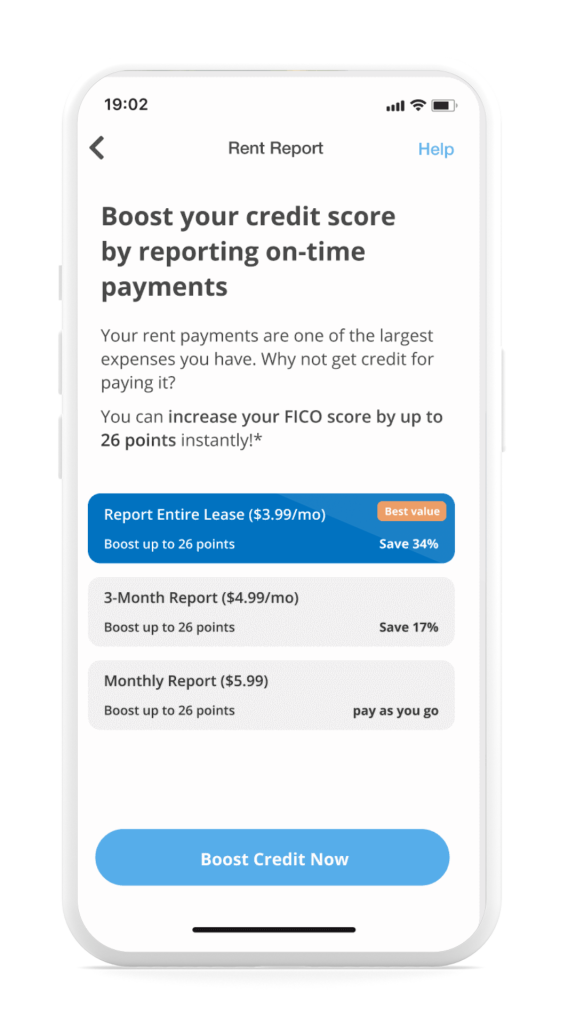 On the other hand, RentRedi can be beneficial at both ends of the spectrum. One way to reward your tenants for on-time rent payments is to use RentRedi, which the tenant can use to report their rent to TransUnion to improve their credit scores. This is a great way to incentivize your tenants to use RentRedi and submit their payments on time.
How to Use Landlord Software to Manage Your Relationship with Your Tenants
As noted above, you can use landlord software to better manage the landlord-tenant relationship. You can utilize online property management software to be more responsive to tenants and answer questions tenants have. For example, if tenants are wondering when garbage day is, you can send them weekly reminders via email or push notifications (if you're using RentRedi) to remind them of when pickup will be.
You can also use communication features to schedule inspections, send rent reminders, or custom notifications as well.
Manage Tenant Maintenance and Repair Requests Efficiently
Another major cornerstone of the landlord-tenant relationship is….dun dun dun…MAINTENANCE. Repairs can cause a huge strain on the relationship between the landlord and renter, especially when time is of the essence (e.g., a ceiling leak or broken door lock). Property management software can help you handle tenant maintenance and repair requests and to stay on top of issues using your software, keeping maintenance contractors ready and informed about such expensive rework so that surprises don't happen.
Choose Landlord Software with Good Customer Support – RentRedi Goes Above and Beyond
While there are many different kinds of landlord software programs out there, you'll want to consider the customer support that each software provides. This is critical as the support can be lacking or come at an extra cost.
For example, software like Buildium can lack support:
"Volatile customer service, sometimes it's great, and sometimes the person is resistant to help. For example, lots of explaining/re-explaining, reluctant to do a screen share, and it feels as if they do not want to be bothered (i.e.; their way or the highway, which is challenging when trying to leverage their system). There's also a general lack of usability for commercial real estate as its more tailored to residential." Review
For RentRedi, landlords found that their customer service went above and beyond:
"Navigation through the platform is a breeze. It is effortless to figure things out on my own, and when I can not, the customer service chat feature has proven to be quick and helpful." Review
Put these Tenant Management Tips into Practice and Sign Up for RentRedi
We hope these tenant management tips were helpful to you. Learn more about RentRedi by using the blue chat button in the bottom right-hand corner. You can sign up for a demo by clicking the chat or sign-up button below. RentRedi is always here to help you on your journey to better tenant management. Our software makes this easier for both yourself and your tenants!