7-Step Landlord Checklist for Renting Out a Property
Being a landlord, especially if it's your first time, can be difficult. There are many things that you need to keep track of, as well as regulations you need to understand and abide by. To make the process easier, we've put together a 7-step landlord checklist for you to follow.
Table of Contents
1. Confirm you have permission to rent out the property
Owning a property doesn't automatically mean you're legally permitted to rent it. For instance, if you have a standard residential mortgage instead of a buy-to-let mortgage, you're not allowed to rent out your property without getting "consent to let" (i.e., without getting your lender's approval). This is because residential mortgages aren't designed for business use. [CITATION]
Additionally, just like any business owner, you're required to obtain specific licenses for your rentals and register your properties to become a landlord. Some cities have much more stringent regulations than others, so make sure you understand the local laws.
Types of property management licenses
Check out the two common property management licenses below: [CITATION]
Certificate of occupancy: This certificate is a legal document that protects prospective tenants by stating that a property is safe to live in. To get a certificate of occupancy, contact your local building or zoning regulatory authorities or check your local government's website for the documents you need to file.
Housing business license: This type of license is typically required for each rental unit. You can file for it after you've obtained your certificate of occupancy. The paperwork required to apply for this license varies depending on the type of property you're renting and your state. Search your state government website to see if you can find the appropriate forms.
Failure to obtain the required licenses can have serious consequences. You might face hefty fines, and if you ever have to evict a tenant, you might not have the right to do so since you didn't comply with the laws. A more dire consequence is that the government might shut down your rental business altogether.
When you obtain your licenses, take some time to read the other laws that govern landlord-tenant relationships. In particular, pay attention to the Fair Housing Act, which explicitly bars landlords from making decisions based on their tenants' race, skin color, religion, sex, national origin, disability, or familial status. Make sure to familiarize yourself with this law so that you don't inadvertently violate it (which can happen even if you don't intend to).
2. Conduct safety measures and inspections
Two of the most important landlord preventative maintenance inspections to conduct before renting out a property are gas and electricity checks, which you should perform every 1–2 years. In addition, your property shouldn't have any vermin or rodent infestations, or any environmental contaminants, such as mold, lead, or asbestos.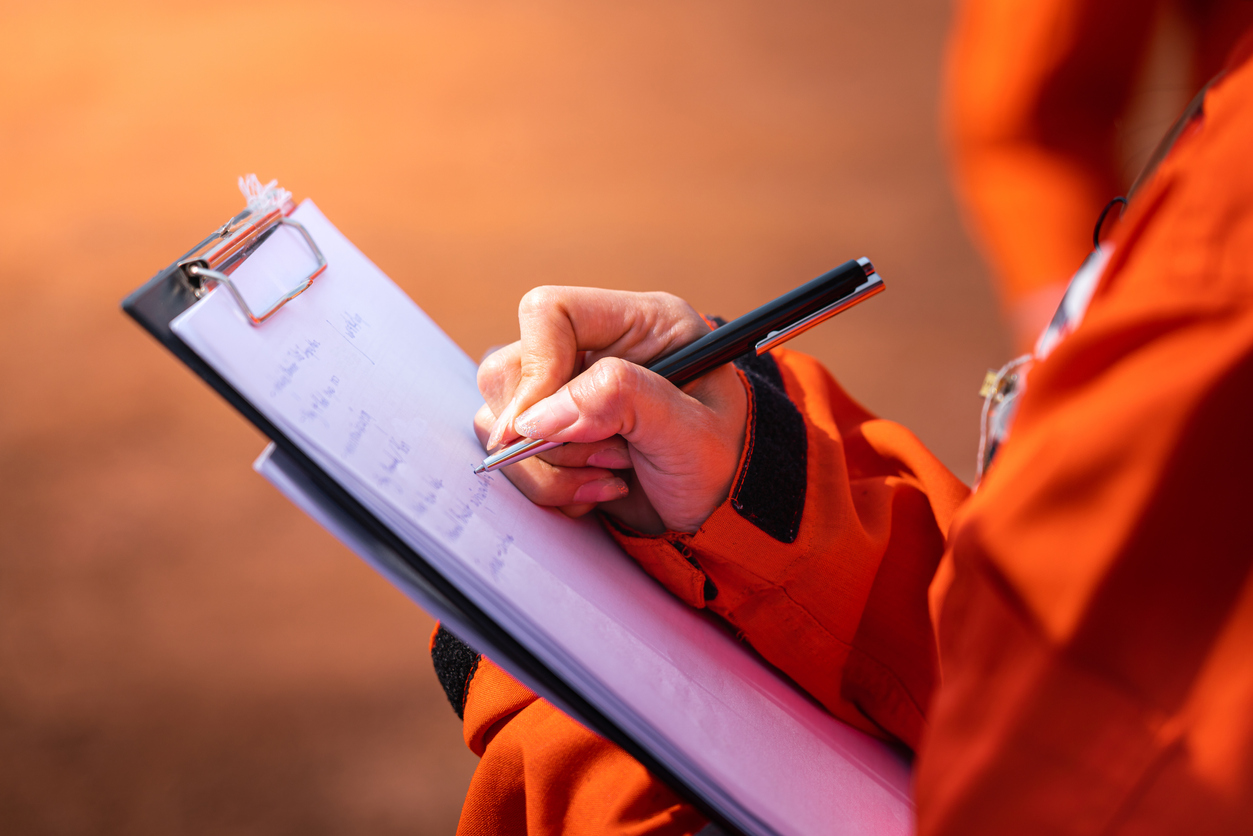 Check all of the following to make sure they're clean and in working order:
HVAC (heating, ventilation, and air conditioning systems)
Hot water heating systems
Plumbing
Elevators
Ventilation
The infrastructure of the building (walls, roof, stairs, floors, etc.)
Note that these inspections aren't a one-time thing. After you've rented out your unit, you'll still need to carry them out annually, quarterly, or even monthly, depending on the state of the property. If you're unsure what to look out for, you can print out a free rental inspection checklist to start the process.
Even if your property doesn't have any damage that needs fixing, it's a good idea to thoroughly clean up the place before potential tenants see it.
Before you rent the unit out, you should also turn over the locks if there were people living on the property before the new tenant. This is a safety precaution that will also protect you from legal liability.
3. Get landlord insurance
It's important to realize that homeowners insurance only covers damage to homes that are occupied by their actual owners. To protect yourself from legal liability (lawsuits) or financial loss due to property damage, you should consider getting landlord insurance.
Keep in mind that landlord insurance doesn't cover your tenants' possessions if they're stolen or damaged, which is why renters insurance is important for your tenants to have as well. Tenants aren't legally required to get renters insurance, but some landlords all renters to buy policies. You can consider implementing a requirement like this as well.
4. Create a lease agreement
Creating a proper lease agreement in writing provides clarity and protects both landlords and tenants from lawsuits.
Different states have different laws about rental agreements, so take some time to research state-specific laws on leases to make sure you're creating an enforceable contract. (You can also just download lease agreements tailored to your state from that resource guide if you'd rather skip the hassle.)
If you want to create your lease agreement yourself, be sure to include these ten crucial items in it:
Landlord's and tenant's contact information
Type of lease and length of the term
The property's address, square footage, and amenities
The amount, frequency, and late penalties of the rent payments
The amount of the deposit and state-specific regulations for returning it
Options to purchase the property or renew the lease
Furnished or unfurnished
Home-based business regulations
Pet policies
Guarantor appointment
If you and your tenant both agree to add new rental conditions to the lease, then you'll have to create a lease addendum to ensure that the new agreements are legally binding.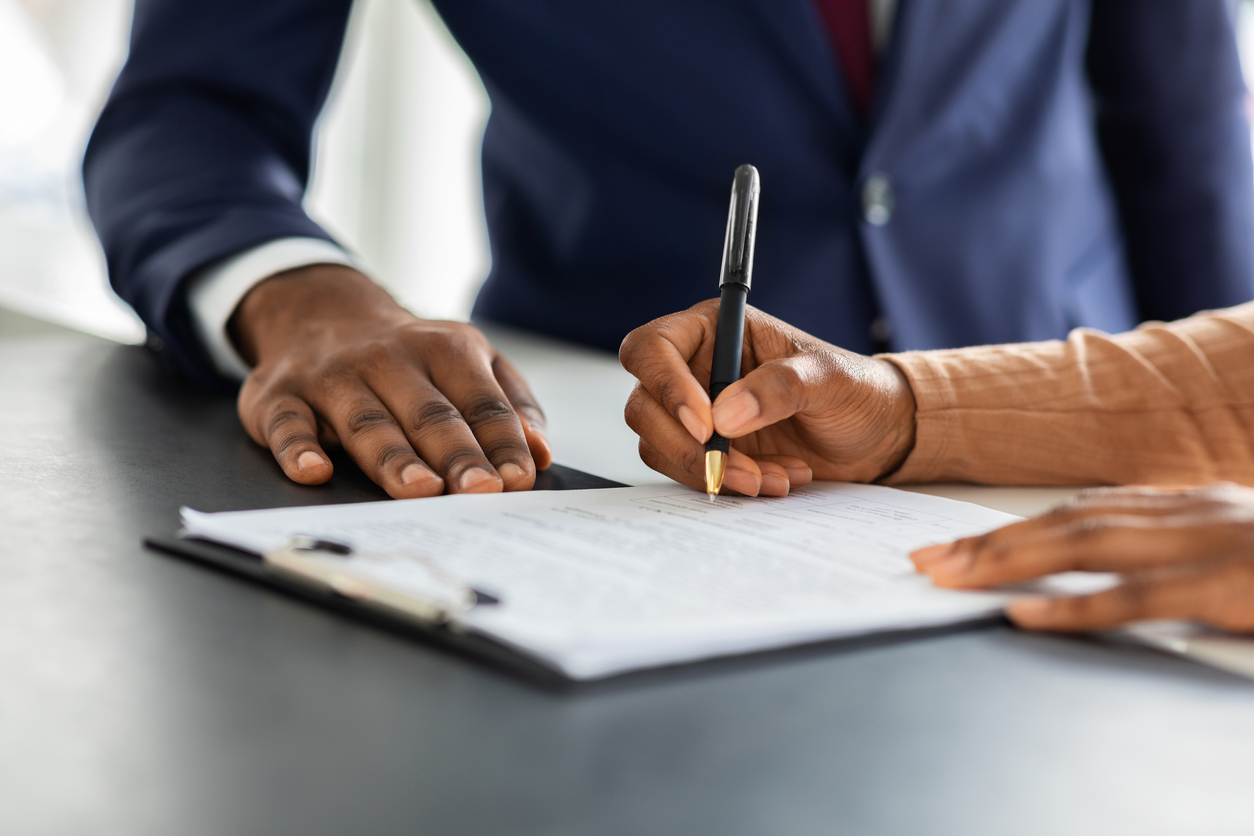 Consider creating an electronic lease agreement
The Electronic Signatures in Global and National Commerce Act (E-Sign Act) ensures the validity of electronic signatures on contracts, including leases. This means that digital and electronic lease signing holds the same weight as signing with a pen. Doing so creates less paperwork, saving both time and money.
5. Do a background check on your tenant
To do a background check on your tenant, you'll at least need their full name, date of birth, current address, and Social Security number.
Also consider asking for the following information:
Previous addresses
Driver's license number
Landlord reference letters
Current income and employment status
Permission to conduct a credit check
If you conduct a credit check on your tenant, you'll get an overview of the information in their credit report, which will allow you to assess how likely it is that they'll be able to afford their rent and pay it on time. 
In addition to pulling your tenants' credit reports, you should also pay close attention to whether they have any past evictions, legal restrictions on where they can live, or criminal offenses.
If you decide to use a tenant screening company to help you complete your background check, look up their reviews beforehand to make sure that they're reputable and that they comply with the Fair Credit Reporting Act (FCRA).
6. Collect the security deposit and first rent payment
Once your tenant has signed the lease, it's time to collect their deposit and initial rent payment(s). Check out your state's laws regarding how to handle security deposits, as the regulations on this vary in each state.
Should you ask for the first and last month's rent?
Most tenants are prepared to pay the deposit and the first month's rent, but should you charge the last month's rent as well? There isn't a right answer to this question, as there are both advantages and disadvantages to it.
Collecting the last month's rent may screen out unreliable tenants and protect you financially. However, since your tenants will have to pay more money upfront, your pool of applicants will also be smaller and it may take longer to find someone to rent the unit. Whichever decision you make is fine as long as you carefully consider it first.
When it comes to actually collecting the rent, remember that you have other options besides requesting a paper check. There's also the option of using online rent collection, which can make it easier to keep track of your tenant's payments.
7. Go over the move-in checklist with your tenant
When your tenant finally moves in, prepare a checklist and go over it with them. The move-in checklist should describe the current condition of the property, serving as proof that the place is safe, clean, and habitable.
Include these items in the checklist:
The tenant's name, apartment number, and address
The move-in date and move-out date
Proof that all the safety devices (smoke detectors, etc) work
The results of the move-in inspection
The tenant's signature, your signature, and the date
It's a good idea to ask if your tenant has any special requests, such as a disability accommodation request. If the request is based on wants instead of needs, such as repainting the wall, you're not obliged to follow through. Lastly, remember always to leave your contact information with your tenant in case of emergency.
Takeaway: It's important to document the condition of the property and the rights of both the tenant and the landlord before renting a house.
To become a landlord, get the necessary licenses and insurance and obtain consent to let from your lender if you have a residential mortgage.
Inspect, clean, and fix your property to make it safe and habitable before finding a tenant.
Make sure to also prepare all the proper documents, such as lease agreements and move-in checklists. These will protect you if you have any disputes with your tenants in the future.
Pick out a good tenant that doesn't have a criminal record and can pay their rent on time by running a background check on them.
Collect the deposit and the first and/or last month's rent before your tenant moves in.