RentRedi + Latchel: Get 24/7 Maintenance Support For Your Tenants
Spend more time doing what you want and less time handling maintenance requests
with RentRedi's hands-off maintenance coordination through our Latchel partnership.


⭐ Get your first month of Latchel free when you sign up for RentRedi. ⭐
RentRedi is an all-inclusive landlord-tenant app that helps landlords go mobile and manage rentals from wherever, whenever.
How RentRedi + Latchel Works
When you opt-in to Latchel's service under "Maintenance" in the RentRedi app, landlords have one less thing to worry about!

Tenants now submit maintenance requests through call or text on a dedicated line. The dedicated line screens and troubleshoots maintenance requests before sending a contractor. Landlords set rules around the price of repairs and are kept informed every step of the way.

Latchel + RentRedi coordinates rental property maintenance so you don't have to.
After You've Signed Up For RentRedi, Add Latchel To Your Account!
How to add Latchel to a new property
1. Create a new property from your RentRedi dashboard
2. After entering in property details, you'll be prompted to select a Latchel service best for for your property
3. Sign up for service and add payment all within RentRedi
4. Forget about managing maintenance requests!
Try our landlord software.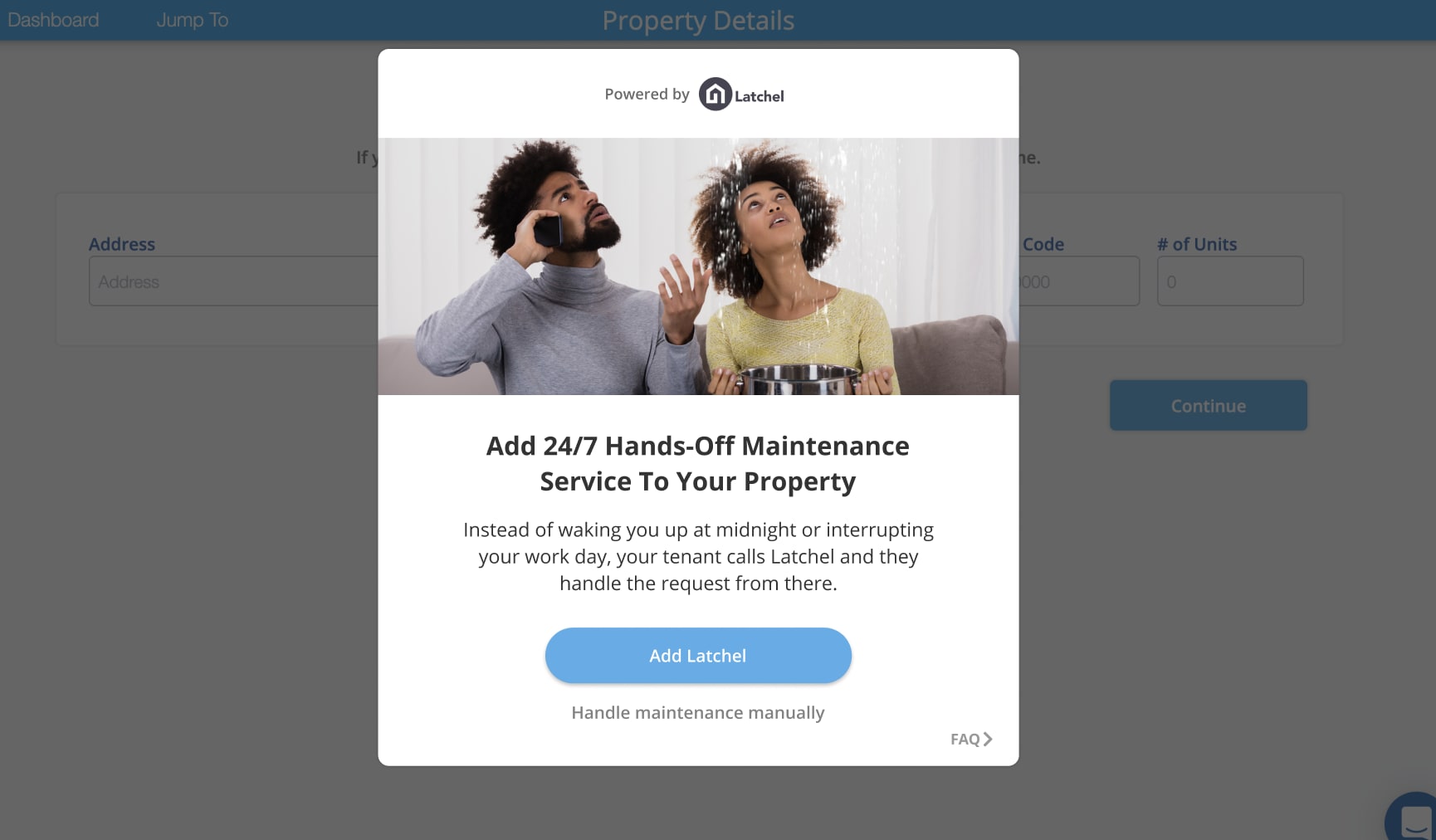 Latchel Pricing Through RentRedi
All plans are month to month, no long term contracts.