Tenant Web Portal: Prequalify, Apply, Screening
RentRedi is excited to announce the new TENANT WEB PORTAL for prequalifications, applications, and tenant screening!
This is the next step in creating an online web app experience for you & your tenants to easily manage the renting process.
Tenant Web Portal for Finding & Screening Applicants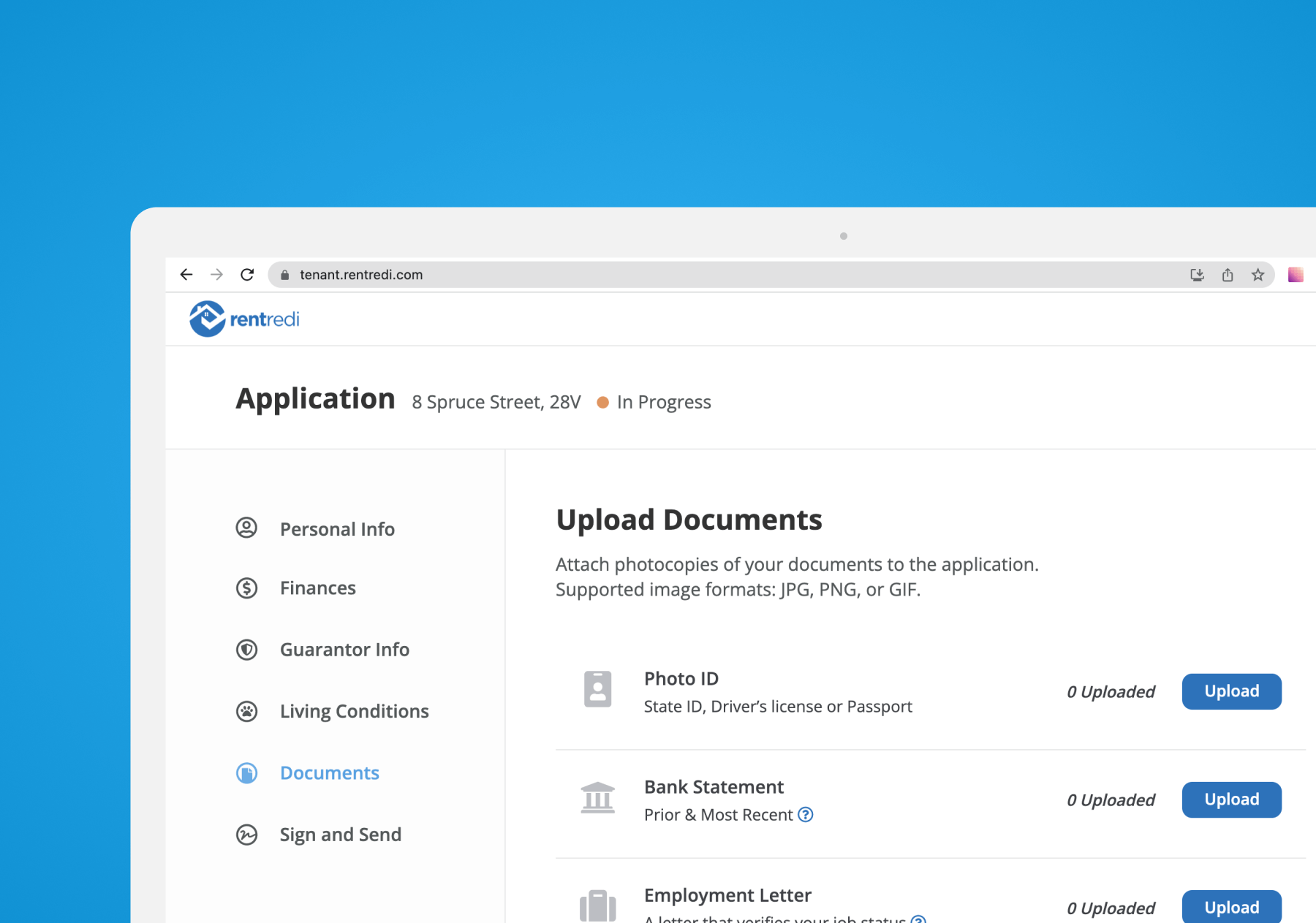 If You're a Subscriber, Get Started with the Online Web Portal Today
The link to apply via the online tenant web app now is included in regular email invites to apply/prequalify for a property.
Inside any RentRedi Listing page, the "Prequalify" button will now redirect to a page with instructions on how to apply including the tenant web option.
If You're Not a Subscriber Yet, Sign Up!
Sign up & subscribe to access RentRedi & have your applicants use the tenant web portal and mobile app.
Our commitment to providing landlords & tenants the tools to simplify the renting process is stronger than ever, and we're excited to continue building a product you love! Now, tenants can easily apply and prequalify to your units and pay rent via the tenant web portal.
Stay tuned, there is so much more to come!