RentRedi Named "Tenant Portal Solution of the Year" By PropTech Breakthrough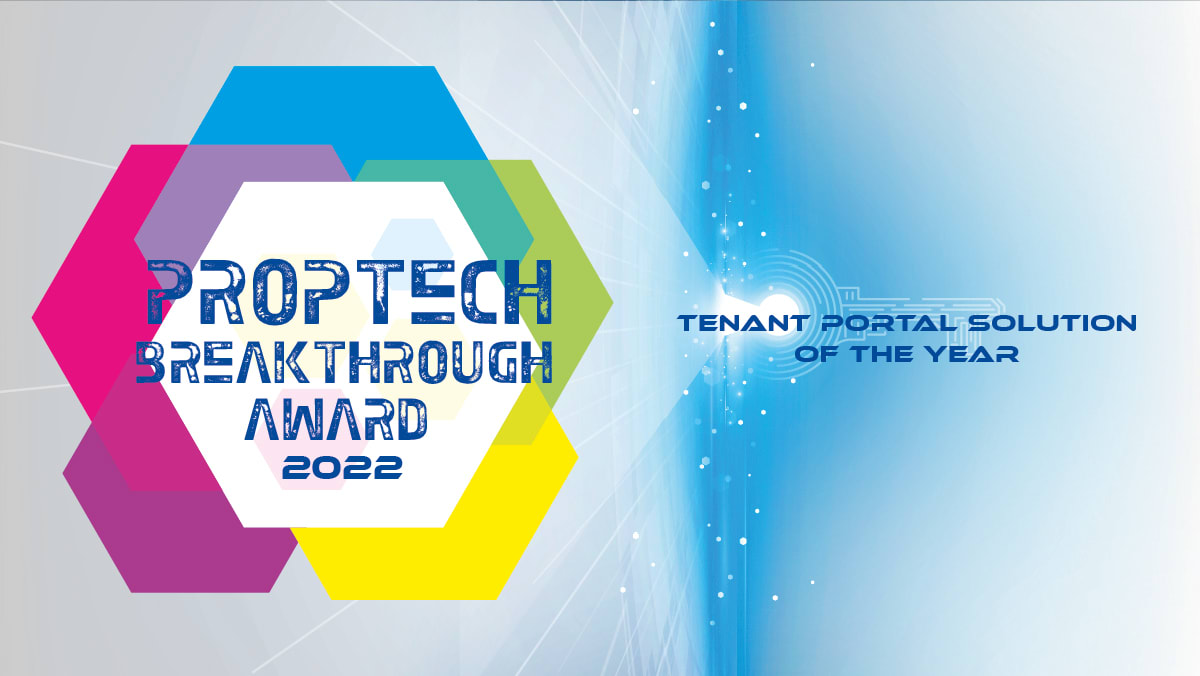 Annual Awards Program Recognizes Innovation in the Global Real Estate Technology Industry
NEW YORK – August 18, 2022 – RentRedi, the property management software startup, today announced it has been selected as "Tenant Portal Solution of the Year" in the annual PropTech Breakthrough Awards program conducted by PropTech Breakthrough, a leading independent market intelligence organization that evaluates and recognizes standout real estate technology companies, products, and services around the globe.
RentRedi provides an all-in-one property management software for landlords. Landlords are able to collect rent online easily through a mobile app. Tenants have access to customizable payment options – from cash, credit, and debit, to ACH or ACH-only payment options.
Additionally, with the Rentredi TransUnion tenant screening report, landlords can find and identify better tenants. The mobile property management software application includes certified tenant screening, and customized recommendations.
With RentRedi's Latchel landlord maintenance software partnership, landlords can easily manage maintenance. The platform provides the ability to outsource maintenance and join the 65,000+ units using hands-off coordination. Tenants submit maintenance requests through the RentRedi Tenant app and properties are able to categorize, prioritize and send status updates for all maintenance requests through the tenant app online.
Additionally, with RentRedi's rental property listing features, property owners can reduce vacancy and turnover time with free syndicated listings to Zillow, Trulia, HotPads, Realtor.com, as well as RentRedi. Their rental property listing software has everything you need in one place.
Meanwhile, it's easy to manage communication and access 5-star customer support. RentRedi's rental property management software makes it easy for everyone – landlords, tenants, teammates, and maintenance personnel – to stay on the same page. Live chat, phone, and email with a real human for support are all available.
Other key features include the ability to sign and store tenant lease agreements and rental property accounting.
"We're honored to receive this particular award from PropTech Breakthrough. A lot of people don't realize that RentRedi initially started by trying to make things easier for tenants. We eventually became leading software for landlords and their tenants, so it brings us a lot of joy when landlords, their tenants, and notable groups like PropTech Breakthrough tell us they love the tenant portal we've created," said Ryan Barone, CEO of RentRedi.

"Our landlords and tenants' feedback lets us know we are delivering a solution that automates manual tasks (such as renting, screening, and maintenance) and that makes renting easier no matter where you live or own properties."
The mission of the annual PropTech Breakthrough Awards program is to conduct the industry's most comprehensive analysis and evaluation of the top technology companies, solutions and products in the real estate technology industry today. This year's program attracted more than 1,500 nominations from over 12 different countries throughout the world.
"There are almost 20 million landlords using spreadsheets or overpriced software to manage their properties. Managing rentals isn't easy. Seven in ten renters are more likely to make on-time rental payments via an easy mobile app. Manual disparate processes make for poor communication, management, and accounting," said Bryan Vaughn, Managing Director of PropTech Breakthrough Awards. "RentRedi is an all-inclusive landlord-tenant app that helps landlords go mobile and manage rentals from wherever, whenever. Congratulations on being our choice for 'Tenant Portal Solution of the Year.'"
About RentRedi
RentRedi is property management software that empowers landlords to manage properties themselves, making stress-free renting affordable and accessible to everyone.
For landlords, RentRedi provides an all-in-one dashboard that enables them to collect rent, streamline and simplify accounting, list properties, qualify and screen tenants, electronically sign leases, get property-related reports, send in-app notifications to tenants, encourage tenants on-time rent payments with credit boosting, and manage maintenance. RentRedi has partnered with platforms including TransUnion, Zillow, Trulia, and HotPads, Realtor.com, Plaid, REI Hub, Latchel, and TSYS to create the best experience possible.
For tenants, RentRedi's mobile app allows them to pay rent, set up auto-pay, submit maintenance requests, electronically sign leases, apply to vacancies, receive communication from their landlord, and boost their credit scores by reporting on-time rent payments to TransUnion—all from the palm of their hand. For more information visit RentRedi.com.
About PropTech Breakthrough
Part of Tech Breakthrough, a leading independent market intelligence organization for global technology innovation and leadership, the PropTech Breakthrough Awards program is dedicated to honoring and recognizing the creativity, hard work and success of companies, technologies and products in the larger field of real estate technology. The PropTech Breakthrough Awards provide a platform for public recognition around the achievements of breakthrough Real Estate Technology companies and products in categories including Financing, Property Management, Short Term & Vacation Rental, Shared Space, Marketplaces, Investment & Crowdfunding, Agent Tools & Services, Property Closing, Insurance, Construction Tech and more. For more information, visit PropTechBreakthrough.com