In a previous post, we discussed how to use technology to reduce tenant turnover. However, a key cornerstone to reducing tenant turnover is a good tenant screening process. Using RentRedi's prequalification process, landlords can eliminate an overwhelming number of unqualified applications and can reduce tenant turnover by helping you select only quality applicants.
However, with a rapidly increasing social media culture, landlords are wondering whether screening tenants using social media, in addition to credit, criminal, and eviction reports and background checks would be beneficial to the renting process.
Should landlords consider screening tenants with social media?
With Instagram, Facebook, and Twitter boasting of 500 million active daily users, 2.6 billion monthly active users, and 386 million monthly active users respectively, there's a good chance a future tenant has some form of social media. In fact, some people "do" social media as their full-time job.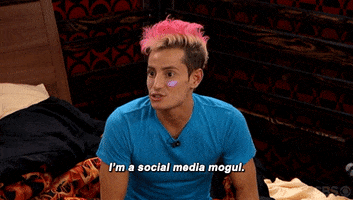 In this case, if the social media profile is a business profile, you might be able to check it out. But be aware, even though it may be tempting to plug-in a prospective tenant's details to confirm their employment – screening tenants on social media is walking a fine line. 
You might be able to glean useful information from a tenant's social media profile, such as if they really work at the job they work at. But you might also discover the tenant has opposing personal beliefs or views than yourself, which could lead to a violation of the Fair Housing Act.
In the Sale and Rental of Housing: No one may take any of the following actions based on race, color, religion, sex, disability, familial status, or national origin:

Refuse to rent or sell housing
Refuse to negotiate for housing
Make housing unavailable
Otherwise deny a dwelling
Set different

terms, conditions or privileges for sale or rental of a dwelling

Provide different housing services or facilities
Falsely deny that housing is available for inspection, sale or rental
For profit, persuade, or try to persuade homeowners to sell or rent dwellings by suggesting that people of a particular race, etc. have moved, or are about to move into the neighborhood (blockbusting) or
Deny any person access to, membership or participation in, any organization, facility or service (such as a multiple listing service) related to the sale or rental of dwellings, or discriminate against any person in the terms or conditions of such access, membership or participation (FHEO)
So, is Instagram the secret to screening tenants? 
The simple answer is no. People use social media for both personal and professional reasons. So, while you may be able to verify someone's job, you may also stumble across information you won't be able to unsee or unknow about someone.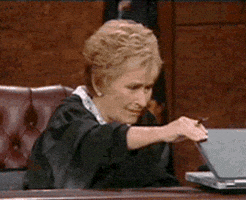 Some social media users even create or embody totally different personas on social media, which can also be misleading. Overall, screening tenants using social media is risky. Even though many job applications are now asking for social media handles, most companies have HR departments dedicated to fair screening processes. It's better to be safe and not use social media when screening tenants—or you could end up in a lawsuit!