5 Great Member Perks with RentRedi Property Management Software
When it comes to property management software OF COURSE you want it to do all the day-to-day, month-over-month, and year-over-year stuff. Like setting up rent payments for a year-long lease, finding that great tenant TODAY, and seeing your cash flow roll in every month. And RentRedi does all that.
We think we do a pretty good job too.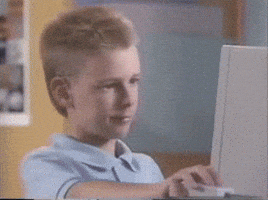 BUT, there are a few exclusive, premium, top-notch, amazing, you-gotta-try-this membership perks that come with being a RentRedi landlord.
Let's give you the rundown, so you know a few shiny add-ons or discounts you get with RentRedi property mangement sfotware!
Home Depot Discount
Get Up To 25% Off Your Home Depot Purchases!
Get exclusive discounts at Home Depot just for being a part of RentRedi.
Up to 20% off on paint
Up to 25% off other purchases – some items, like lumber, are excluded from discounts
The more you use your RentRedi discount, the more discounts you'll get as a RentRedi member!
Express Capital Financing
A direct nationwide lender of Bridge Loans, Hard Money Financing as well as Commercial Mortgages.
We pride ourselves in being a Relationship Lender, bonding with potential & longtime investors just like us. Committed to gearing your investment goals to a variety of innovative programs, we engage in a solutions-focused, consultative approach.
By developing a lender-investor relationship, we understand your specific needs, goals & present the best approach to satisfy your requirements.
You know real estate. We know the buying power behind it. Let us get you to a celebratory closing!
Get a Free Consultation with Your RentRedi Membership
RentRedi Referral Program
Want to make money for recommending a product you love? RentRedi makes it easy!
Share your unique referral link with someone who you think would benefit from using RentRedi as a property management software. If they sign up using your referral link, you'll earn $50 for each landlord referral who subscribes to RentRedi & is approved!
As a bonus, your referral gets $50 off the annual plan when signing up.
You can earn money back, and your friend gets a SUPER sweet discount. (Plus access to these great perks as well!)
Premium Maintenance Add-On
Never take a maintenance call again! Join the 65,000+ units using hands-off premium maintenance through our Latchel partnership.
Get your first 30 days of premium maintenance free with your RentRedi subscription. ⭐
Get Peace of Mind Managing Maintenance.
Rental Property Accounting Add-On
Our new partnership enables RentRedi to provide accounting services designed specifically for landlords and real estate investors.
Landlords can automatically sync properties & charges from their RentRedi account, transforming the "big bad boogeyman" of accounting into a sleek, simple, automated process.
Powerful Rental Property Accounting Software — Made Simple. Made For You.
How to Access Your RentRedi Membership Perks
Already a RentRedi landlord? Here are your member perks.
Not yet a RentRedi landlord? Get started today.