Property Maintenance Duties, Budget, Requests, Audits, Software
What is Property Maintenance, What Does it Mean to Maintain a Property, Why is It Important and How do you Do It?
Property maintenance is preserving a residential, commercial, apartment, or hospitality building and its immediate surroundings through specific maintenance activities. Additionally, property maintenance is the application of cleaning, safety checks, and repairs throughout residential buildings. This article is comprehensive. If you want to jump to a section, you can do so here:
Check Out Our Article
What are the three maintenance requirements for managed properties?
Consider the types of property maintenance: regular, corrective, and emergency maintenance. Decide whether the maintenance needs to be done by in-house staff or outsourced experts.
For example, some landlords have maintenance contractors they prefer to use when repairing an issue on a rental. However, some landlords may not have contractors in their network or may even be investing out of state. If this is the case, you might utilize a premium maintenance service, like RentRedi, to outsource repair requests.
Example of Property Maintenance
Some forms of routine are used to maintain properties, but most are reactive. Routine maintenance includes building walkthroughs, regular cleaning, and HVAC filter replacements. Reactive maintenance includes repairs for drain clogs, appliance failures, and flooding.
For instance, an example of property maintenance might be a water leak in the ceiling. Leaks are a time-sensitive repair. They can lead to permanent damage and mold and even cause a ceiling collapse.
Why Maintaining Your Property Is Important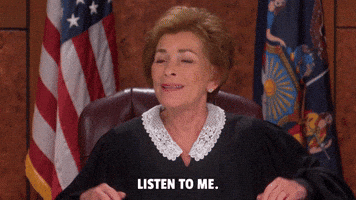 Maintaining your property is a top priority when investing in rentals. For a real estate owner, you want to ensure that your property value increases (or at least stays the same) over the years. You don't want to spend most of your days attending to angry tenants or problems with the property. What's worse? You may need to deal with liability lawsuits that can (and do!) come from poor maintenance, code violations, and safety hazards.
Maintenance Increases Property Value and Makes Management Easier
Maintenance allows you to preserve and increase the value of your property. Aiming to be proactive with inspecting and immediately fixing issues will make your job easier. Additionally, you can save money with lower repair and maintenance costs.
Fortunately, by being on top of things, you will benefit from fewer unexpected repairs, disputes, and tenant grievances, which result in less stress. Property maintenance can help you avoid legal problems, liabilities, and fines. Keeping your property up-to-code will also assist you in running your property investment business. Don't wait till an issue happens before you take action. Thinking one step ahead can help you save time and money – and keep your tenants happy.
Landlords Can Lay Out Property Maintenance Responsibilities in the Lease
For maintaining a property as a renter, you don't want to worry about issues like a kitchen sink clogging or toilets that don't flush. Those often require the help of a property maintenance team. Minor tasks like light bulb replacement are often the tenants' responsibility.
To reduce the overall stress between landlords and tenants regarding repairs, use your lease to outline tenant vs. landlord responsibilities, especially for rental properties.
What are the Duties of Property Maintenance? Property Managers, Technicians, Custodians, and Janitors
Property maintenance includes a wide range of responsibilities and requests. These might include responding to a tenant's maintenance requests, landscaping, servicing and repairing HVAC systems, performing pest control, or even cleaning or painting common areas.
But What Type of Contractors and Teammates Do You Need to Conduct Maintenance Repairs?
When it comes to managing rentals, you might eventually come to enlist the services of maintenance contractors or teammates. But what types of people do you need on your team? That will depend on your needs as an investor and how you plan to manage your properties!
For example, if you want to be an independent landlord, you might only hire a maintenance contractor to handle repairs for you. If you plan to be more hands-off, you might investigate hiring a property manager.
Maintenance Responsibilities
Here is a high-level property maintenance checklist and who is responsible for each set of duties.
Property Managers: Generally oversee the property's condition and may even repair minor fixes that don't require a maintenance contractor. They might also perform services like landscaping, pest control, painting, and triaging maintenance requests beyond their scope of work.
Technicians: Technicians include electricians or people who come to check network/wifi issues if you provide that service to your tenants. They can also include HVAC/AC technicians.
Custodians and Janitors: If you own a multi-family rental or apartment building, you might employ custodians or janitorial workers to conduct cleaning services around the building. Custodians and janitors are responsible for sweeping, mopping, or vacuuming the hallways, setting the garbage out to the dumpster or street, and perhaps any janitorial processes.
Day-to-Day Maintenance Activities for Property Managers – Indoor and Outdoor Duties
Several repair and upkeep aspects go into a property manager's job. The property manager generally is responsible for maintaining an environment people want to live in or visit, such as common area maintenance.
Outdoor responsibilities might include exterior maintenance, roof gutters, gardening and landscaping, and trash removal. Indoor duties may include cleaning the building's common areas, inspections, routine maintenance, arranging for repairs and pest control, like rodent control and removal.
Property Managers are Often Involved in Administrative Duties
Beyond maintenance and upkeep, property managers are often responsible for administrative tasks. Admin tasks can be a crucial area where landlords and property managers work together with property management software to stay organized and centralize documents and information.
State and National Landlord-Tenant Laws, Regulations, Pricing and Occupancies
Property managers are often experts in understanding state and national landlord-tenant laws and regulations. They also know how to price properties for maximum revenue while minimizing vacancy. Industry knowledge can help when it comes to writing contracts for tenancy, handling tenant disputes and evictions, and keeping your property secure. For example, property managers and software can help you with
Prevent empty units – advertising vacancies and marketing rental properties
Screening tenants (e.g., running background and credit checks)
Drafting, signing, and renewing lease agreements on behalf of property owners
Collecting rents and security deposits
Property showings and managing tenants (e.g., handling complaints, sublease requests, move-outs, and evictions)
Whew! That's a lot! But with property managers on your side and RentRedi, overseeing your rentals will feel like a breeze.
Maintenance Technician Duties
Maintenance technicians usually handle the physical maintenance work that the property manager schedules and requests. Regular maintenance activities might include:
Repairing the plumping
Maintaining HVAC systems
Painting
Landscaping
Roof repairs
Seasonal groundskeeping like shoveling snow and clearing leaves
Servicing, repairs, and replacement for all mechanical and electrical systems (lighting, HVAC, water supply, water heating, etc.)
Safety checks (proactive routine inspections of mechanical and electrical systems, fire fighting installations, and safety inspections of the entire premises)
A maintenance technician is an integral part of the effective property because they also manage outside contractors that service elevators, HVAC units, and other systems that require specialized training to repair.
Custodian Duties
Some landlords might simply employ a custodian if they handle the maintenance aspect of rentals themselves and just want someone to keep the property clean and orderly. If you employ a custodian or janitor, their jobs are usually straightforward.
The custodian maintains a clean environment, ensuring floors, recreation areas, and working spaces are clean, sanitized, and free of trash, dust, and debris. The janitor is often in charge of garbage and recycling, keeping all community spaces vacuumed, mopped, and free of hazards. They can also be in charge of trash and recycling and garbage separation and disposal.
Why Hire a Property Maintenance Professional or Company?
There are many advantages to hiring a property maintenance professional. They are there to help you with things you're not interested in or are qualified to manage. General upkeep is one thing, but you will want a pro to handle repairs and systems maintenance. Here are some benefits of working with a professional company.
Saves you time on having to handle tenant calls and fix issues
Cost-effective when you save money on potentially handling repairs wrong and then have to call someone in and fix the issue
Peace of mind when you have the professional quality and adherence to property and building codes vs. DIY disasters resulting in the possibility of failing inspections
As you can see, there are several benefits of hiring or outsourcing repairs to a professional maintenance company. With RentRedi, for example, you can connect directly to such a company with additional service options.
Following the International Property Code (IPMC)
The International property maintenance code (IMPC) sets expectations for maintaining building components like the structure's exterior, plumbing, mechanical and electrical fixtures, sanitary installations, and fire fighting equipment.
According to the International Code Council's International Property Maintenance Standards, then International Property Maintenance Code is founded on principles that the IPMC must:
Adequately protect public health, safety and welfare;
Not unnecessarily increase construction costs;
Not restrict the use of new materials, productions or methods of construction; and
Not give preferential treatment to particular types or classes of materials, products or methods of construction.
When establishing a maintenance process for your investment properties, be aware of these factors.
Property Maintenance Certifications and Training
There is a property maintenance certificate accredited by the American National Standards Institute (ANSI) called the Certificate for Apartment Maintenance Technicians (CAMT).
Before testing to receive the certificate, technicians learn how to process work orders, repair HVAC quickly, perform mechanical services, and more.
List Out All Maintenance Activity Your Property Requires and Determine Who You Need to Hire
If you're planning to outsource your maintenance and want to investigate the perfect qualities for someone with this role, start by listing every maintenance activity your property requires. Be thorough and jot down everything from cleaning to equipment repairs.
Making a list will help you figure out who you need to hire. (Cleaners, gardeners, HVAC and electrical technicians, etc.). Once you've listed what you need, start researching techs who meet these qualifications. You can also use RentRedi to help you manage all aspects of property maintenance.
Do You Need to Hire a Property Maintenance Company?
When determining if you need to hire a property maintenance company, you'll need to look to the future of your real estate business and decide how much you want to scale. Knowing how much you want to scale your PM business will help you select what types of personnel you want to hire and what tasks they'll need to perform.
So, if you're planning on shooting for the stars and building a real estate empire, ask yourself a few questions:
How quickly should we get started? – Don't rush to hire. Conduct thorough interviews and check that your potential artisans (craftsmen) are qualified for their intended roles.
Build an in-house team to manage tasks – What skills do my team members need?
How will our team operate? – Do you want a small team with more full-time members? A larger team who works shorter shifts but with more flexibility in scheduling?
What roles should I fill and when? – Think about maintenance tasks you'll need help with daily, weekly, and monthly. Those are the roles you should hire on your team full-time.
Does This Change if you're Investing Commercially? Not Necessarily
You'll still need to think about what a team looks like to you and how you anticipate that team functioning within your business. If you're a landlord who invests commercially, you'll want to outsource commercial property maintenance to manage their team and maintenance tasks.
Steps to Hire a Property Manager or a Property Management Company
When it comes to hiring a property manager or property management company, you'll want to treat the process just as you would any interview. Remember, you're a business owner, so the people working with you must be excellent at attending to your business needs and excel at their job. Here are a few suggestions you might want to consider:
Ask for referrals and make sure you follow up with them
Don't skimp on the interview – ask questions that will determine their efficacy at managing your rentals
Visit their properties if possible
Review their lease agreements if applicable
Compare prices between a company or manager
What a Maintenance Management Company Can Do For You – Preventative Maintenance to Maintenance Management Automation
You may wonder, what does a property maintenance company do?
There are many different jobs and services to list. For simplicity's sake, here are the three main things:
Preventative maintenance
Reactive maintenance
Automating maintenance management with tech
These aspects are critical to ensuring that you have an end-to-end maintenance management process to tackle any repair issues that come up efficiently. PM Tech like RentRedi can help implement and automate these processes, whether you have DIY maintenance, have property management, or want to outsource maintenance to a property management company.
Preventative Maintenance Planning and Scheduling
Without a doubt, preventative maintenance is KEY to protecting your property long-term.
While normal wear and tear are expected from tenants, adhering to a set maintenance checklist and schedule will prevent more significant issues from happening. Targeting high-traffic and high-priority areas (like roofs, locks, and plumbing) will provide you with the best opportunity to inspect areas and prevent major issues from occurring.
A full-service property management company will typically have an established system for planning and scheduling every maintenance task your property requires. At a minimum, such a system should include:
Regular maintenance checks, inspections, and visits
Documentation of all maintenance performed
Recommendations for upgrades and improvements
Standard procedures for hiring and managing vendors and contractors
Inspect plumbing fixtures and systems
Test smoke, CO2 alarms, and recharge fire extinguishers
Service air conditioners
Clean window wells and gutters to ensure rain can flow freely
Seal gaps in windows, doors, and walls to reduce the prevalence of pests
Seasonal projects like, properly winterize pools and other recreational equipment
Landscaping and maintaining large trees
Financial Reporting – Document and Track Maintenance Expenses
When it comes to handling the financial aspects of maintenance, you'll want to document and track everything. You should also be aware that any property will come with issues you can't anticipate. You will want to set aside a budget dedicated to fixing any problems.
A property management service will create a maintenance budget for your property. They will also present you with reports about maintenance expenses on the premises – at least every month.
Make a Maintenance Budget for Damages, Repairs and Upkeep
For other ways of tracking the costs, using property management software like RentRedi is a great way to input the cost of maintenance repairs and add any contractors you work with to see repair requests.
(Note: RentRedi's system also works great with property managers, who you can add for free into the software.)
Handling Tenant Communication and Relationship Management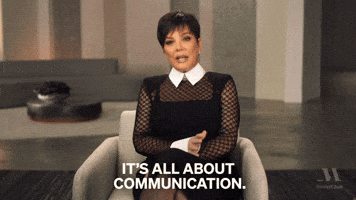 Now, the biggest hurdle in any landlord-tenant relationship is handling maintenance issues. If a tenant has, for example, a broken faucet, they will want this fixed immediately. Tenants don't want to wait long before they can use their sink again.
What's the best way to handle communications so that both parties are happy with the notification and rectification process? Part of a rental property management company's duties includes communicating with your tenants and relaying only those issues that require your attention. Responding to maintenance requests (e.g., water leaks or exterminations) can be covered by a property management (PM) company or manager.
Ensuring Regulatory Compliance – What is It and How is it Different from IPMC?
Regulatory compliance….uh, what is that!?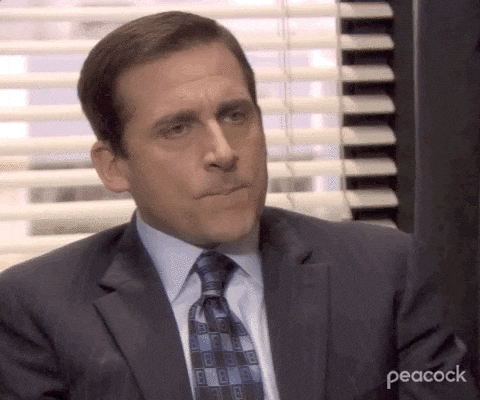 In addition to the IPMC, there are likely other laws you'll have to be aware of regarding maintenance and what a landlord or property manager is responsible for.
Laws in each state and local will have rental property obligations. Typically, they cover the expectations of property owners and tenants. Their purpose is to ensure the safety and security of the property and the tenant's as well.
Use a Professional Service to Help You Meet Rental Compliance Laws
Similar to the IPMC, there are several other requirements that your local jurisdiction may require of property owners. A professional service is expected to monitor existing and new regulations on your behalf and ensure compliance.
One easy way to ensure you're on top of your property's compliance with laws is to buy and use durable components. Don't skimp out on purchases that might make your rental property fail to meet law requirements.
Ensure the Management Team's Services Fit Your Budget – Prioritize Maintenance Funding
When you start a rental management business, set aside a portion of your time. Use this time to create and adhere to budgets. Property maintenance costs can add up, and you don't want to be unable to pay for them. For example, landscaping and addressing wear and tear. You don't want to get halfway into inspecting a property or signing a lease to realize that you need to replace the windows or there are major plumbing issues.
So How Much Should You Budget to Cover Property Maintenance?
Property management companies can be a massive asset to your business, but they don't come cheap. Most property management companies charge a monthly fee of 8-12% of the monthly rent collected.
Usually, it is best to budget a minimum of 2-4% of your property's current replacement value for your annual maintenance budget. Every dollar you spend on maintenance should save you $5 in the long run.
Don't Skimp on Property Maintenance – You Could End Up Paying More to Resolve One or More Accidents
When so many other issues in your property demand funding, it can be tempting to cut back on maintenance spending. But, this can lead to rapid asset deterioration and an uncontrollable deferred maintenance list.
If you let things slide, you could end up with an ideal setting for renter safety hazards. There are many property maintenance services for landlords that are cost-effective. RentRedi can also handle this for you through our Latchel partner, which covers premium maintenance services for your team.
Understanding Pass-Through Costs Associated With 3rd Party Vendors
When considering the costs associated with maintenance. Whether or not you should go with a property management company, you'll need to think holistically.
A property management company, for example, will charge you for their services and likely require you to reserve funds with them to cover maintenance work that needs to happen.
Using a Property Management Company Can Be Much Simpler than Hiring Independent Contractors and Managing Them
An established property management company usually has a network of trusted vendors or an in-house, full-time maintenance crew. They may require that you use their preferred vendors to work with them. You get the convenience of not worrying about finding contractors.
If you're okay with being hands-off, you can look for property management companies and let one of them take the reins (as property management includes maintenance management).
However, you can also use RentRedi for a fully managed software-as-a-service experience. This enables you to take full control of your rental property investments and cut costs typically associated with property management companies.
Find a Local Maintenance Company for One Off Tasks or Use RentRedi and Save Money
If you only need someone to do the necessary maintenance work, you can do some Google searches for specific maintenance services in your area and get in touch with other property owners you know and ask if they have someone to recommend.
This process will work well with property management software, which will cost you less overall associated fees, and you can add your maintenance personnel for free.
Enable Regular Property Audits – Preventative Maintenance is Key
One of the best ways to prevent immense or long-term damage to your rentals is to conduct regular property audits. Like inspections, an audit will help protect your property by ensuring you're aware of any potential weaknesses in your rentals. So, how do you set forth on a property audit?
Conduct Regular Facility Condition Assessments (FCAs)
One way you can do this is to adopt a custom of regular facility condition assessments (FCA). An FCA will empower you with comprehensive baseline data about how the entire property and its systems perform. That information helps to highlight areas for improvement.
During an FCA, the inspection team will check the current condition of all the assets and identify any safety hazards for quick corrective action.
Automate Maintenance Management
Now that we've covered a lot of ground regarding property maintenance, you may be overwhelmed, but never fear! There are lots of ways you can automate maintenance management to make your life easier.
Regardless of your maintenance team/service provider's competence, staying on top of every maintenance task can quickly become challenging. Especially in multi-unit properties, manually tracking all of your maintenance tasks is a recipe for inaccuracies.
Use a Computerized Maintenance Management System (CMMS) With Mobile Compatibility
You can avoid this by automating maintenance management with a computerized maintenance management system (CMMS). A mobile CMMS will help you manage your rental maintenance from your phone. Using your mobile device gives you more freedom and flexibility to regulate repair requests.
Use Property Management Software Like RentRedi to Handle Premium Maintenance
Property management software like RentRedi will allow you to collect rent, screen tenants and handle maintenance submissions. RentRedi software makes managing repairs less of a hassle. Tenants can also send their maintenance needs through RentRedi. If more information is needed, renters can upload videos of the issue into the software.
RentRedi also provides an add-on service of premium maintenance. With this in mind, you can hand off your repair woes to a team who will take care of the requests and repairs.
Property Maintenance News and Resources
If you're particularly interested in property maintenance management, there are several news and resources where you can get tips and advice. Below are two get resources to check out for more information:
Best Tips and Ways to Maintain Your Property for Property Managers
There are various ways to manage property maintenance. In general, there is a checklist of items you should go through. Having a list will help to ensure the safety and security of your property:
Inspect the property for any signs of damage to immediately rectify
Avoid clutter from your property as this can lead to pest problems
Replace damaged items ASAP to keep issues from getting worse
Inspect the roof for leaks to prevent water leakage into the unit
Turn off gadgets not in use, like heaters
Hire professionals for critical home maintenance such as damaged ceilings and structural issues
Control moisture levels in your home to prevent the development of mold
Handle Property Maintenance and Management Like the Pros Do – Try RentRedi Today
Liked this article and want to learn more about how RentRedi can help you with property maintenance? Chat with us using the blue button in the bottom right-hand corner of your browser to watch a demo and see how maintenance processes and repairs could be a lot simpler and easier to manage. Learn more about us and check out our reviews!