5 Tips for Marketing Your Property Management Business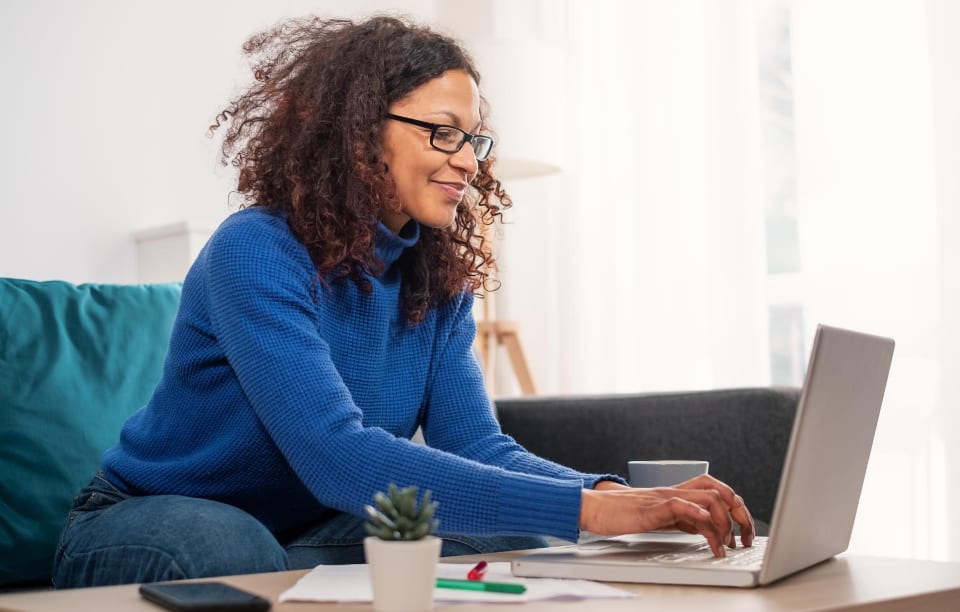 The days of marketing your property management business through the Yellow Pages are long gone. If you want your business to survive, you need to embrace digital marketing and adaptation wholeheartedly.
Online marketing is all about leveraging different channels to promote your brand and your message in front of the eyes of your target audience. With over 80,000 property management companies in the U.S., you need to stand out from the competition. Below are important steps to effectively market your property management business to stand out from the crowd.
How to Market Your Property Management Business Online
Develop a Content Strategy
First, what is a content strategy? It's the management of content you created: articles, infographics, downloadable, etc. Your content strategy is part of your marketing plan that shows off your brand and expertise.
Consistent, up-to-date, and quality content is vital to a successful property management marketing strategy. You want to be the authoritative, go-to company on real estate for your customers. According to Hubspot's Not Another State of Marketing Report, nearly 70% of businesses are actively investing in content marketing.
Why is this important? Your customers come to you for answers. By giving your customers solutions to their problems and engaging with them, they don't need to look elsewhere.
Here are some tips on successful content marketing:
Focus on a target audience.
Solve problems with informative, accurate, and up-to-date solutions.
Create your own content and be original.
Offer value to your audience.
Content marketing for your property management company is important. When implemented correctly, you convert leads by making connections, building trust, and providing accurate information.
Use Social Media Platforms
We Are Social's Digital 2020 report revealed that there are 4.5 billion people using the internet and more than 3.8 billion are on social media. Most of your audience is on at least one social media platform and it's a marketing tool you can't ignore.
To use social media effectively, you need a strategy for your property management business. Here are some social media marketing ideas to create engagement and increase visibility for your business:
Pick your platforms. Managing every social media platform is a little overwhelming. Use a few channels and focus on graphics and images. Instagram and Facebook are solid starting points.
Respond to reviews and complaints. Reviews are powerful. People always look at reviews online for apartments and houses before making a decision. Responding to your rental property reviews shows that you care and it's a good way to maintain your company's brand and image.
Post consistently. Post links to blog posts, upload images of your rental properties, use videos, and infographics. Post consistently and use a compelling call-to-action to bring leads to your website and boost engagement rates.
Post about local events and businesses. Appeal to locals by posting interesting events or a new restaurant opening up in town. This brings people to your page and creates a sense of community.
Social media is all about making connections and creating engagement. Use your platforms to promote your apartment community's online presence.
Search Engine Optimization
You have everything you need to market your property management business online but if you're not optimizing your website and content for search engines, nobody is going to find it.
How do you optimize your website?
Use relevant keywords. Use online tools to do some keyword research to find out what people are searching for online. Use those words and phrases throughout your content and website copy. Be careful of keyword stuffing. This not only turns people away but hurts your SEO.
Link build with external and internal linking. Thanks to updates like Google Penguin, Google looks for link quality rather than quantity. Having a link back to your property management website from other websites tells search engines that you are an authority.
Don't forget the technical aspects of your website. Technical SEO refers to improving the functionality of your website. Make sure it's fast, no dead links, no duplicate content, it's secure, and has structured data. Don't ignore mobile-friendliness. More than 50% of online traffic is mobile and that number keeps growing. Make sure your business is optimized for mobile.
SEO is all about making Google happy and making sure your target audience finds you online. Optimizing your website is critical to your brand's success online.
Email Marketing
Incorporating email marketing into your strategy can be an effective tool to reach new and existing clients. The return on investment and conversion rate makes it a must in your marketing strategy. 21% of emails are opened within the first hour of being sent and email marketing has an ROI of 4200% or $42 for every $1 spent.
Stay in touch with tenants with email newsletters. Provide tips, give information about services and amenities, and promote local events. It isn't about selling. Use your emails to promote listings and vacancies with engaging content and attractive photos.
Email marketing is direct communication with your customers and keeps the relationship strong. Use email marketing correctly and you have an impactful channel with greater accessibility than social media.
Look at the Competition
Looking at the competition lets you see what's worked for them and what hasn't. When you're browsing through their website and social media pages, ask yourself:
How active are they on social media? What platforms are they using?
How are they ranking on search engines?
Is their blog content strategy effective? Do their call-to-actions create engagement?
Who is their target audience? How are they attracting them?
Make your property management business stand out amongst local competitors. By understanding your competition, you have a better chance of being successful.
Need More Clients? Start Marketing Your Property Management Business
Don't let intimidation hold you back. When implemented correctly, your online marketing strategy brings more traffic and converts leads into clients. Using these tips with time and effort will help you get on the right path towards marketing success.
Author's Bio:
Josephine Nesbit is a freelance writer with experience in real estate and finance writing. She helps marketers in these industries by creating engaging content that turns leads into clients. Visit her website for her portfolio and services.