How to Be a Good Landlord: A Landlord's Guide to Managing a Rental Property by Yourself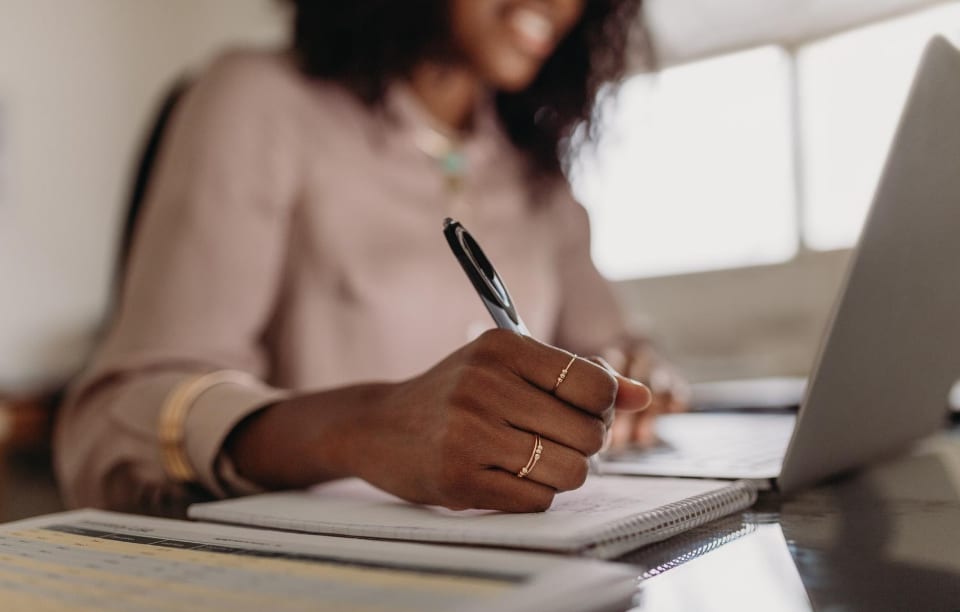 A Landlord's Guide to Managing a Rental Property by Yourself
Table of Contents
Intro
You have a property, now what? Now, it's time to do the work to get tenants in. Whether you're just starting out and wondering how to be a good landlord or want to manage the rental property by yourself, this guide will walk you through the essential steps of how to be a good landlord. We'll also sprinkle in a few landlord tips along the way!
In this guide, we'll cover pricing your rental, preparing the unit for tenants, listing & marketing your property, showings, tenant screening, lease signing, collecting rent, handling repairs, and managing the tenant relationship.
Chapter 1: Pricing Your Rental
To start off with how to become a landlord or being a good landlord, you'll want to be sure you've priced your rental fairly. It can be difficult to figure out how to price your property so that it's attractive to renters without being under market. Luckily, there are a lot of useful resources available to help you price your rental before listing it.

Rentometer
Rentometor is an easy way to compare your unit's rent to other properties in your local area. While they do offer a PRO version, to get a reasonable idea of how your rent stacks up in price compared to similar properties in your area, simply plug in the rental's address, rent, and the number of beds and baths. Rentometer will analyze the data for you, and let you know where the property falls with respect to other properties.

Craigslist, Realtor.com, Facebook, and more
In addition to comparing your rental using a search index, you can (and should) also see how your rent stacks up against actively listed rentals in your area. You can use the housing section in your state and local area on Craigslist to see what other available rental properties are being priced at. Similarly, you can employ a similar strategy while researching rental prices on a listing site as well. These are good strategies to see how actively listed units are being priced in the market.
Pick a pricing strategy
Once you've poked around what units are being priced at in your area, it's time to pick a strategy. There are three popular pricing strategies, and it will depend mostly on how much time you have to generate demand and choose tenants.
Start high and go low. This strategy entails pricing the rental above market value and then regularly lowering the price until you generate sufficient demand. This is a good strategy if you have time, as it can help you determine the price point tenants are willing to pay for your specific unit.
Start at market value. This strategy is pretty typical if you're ready to just jump right into the real estate market and see what interest your rental generates.
Start below market. If you want to generate demand quickly and have your choice of tenants, this is a valuable strategy. If you price your unit below market value, you can find the tenant best-suit for your unit because you are giving them a deal and will have more people interested in the property.
Chapter 2: Prepare Your Lease Agreement
When it comes to preparing for tenants, you'll need to be sure you have all your legal and financial bases covered. It's very important to understand that different states will have different landlord-tenant laws and—on top of that—there are local landlord-tenant laws to know.
State & local lease laws
Ensuring your rental property and business is compliant with the law is the most important thing you can do. In the event that you have to evict a tenant for whatever reason, you'll need to be sure that you have your legal ducks in a row.
We always, always, always recommend having some type of real estate lawyer that can help educate you on the nuances and murkiness of real estate and state laws. Of course, there are several online resources that can help you get started in navigating the endless seas of legalese, but knowing your state laws and ensuring you've reviewed everything with the proper professionals who are experts in your state's residential lease laws is critical.
Write your lease agreement
After you have a thorough understanding of lease laws, it's time to start writing up your lease terms. To get started, there are state-specific leases you can buy online but, as always, it is absolutely critical to run your lease by a legal professional to ensure you are compliant and covered legally.
After you've drafted your general lease terms, you'll want to pay special attention to additional clauses or addendums that are important, such as pet fees or policies, late rent fees, and breaking the lease.
If there is one aspect of landlording where you cannot afford to be lazy or cheap: it's the lease. The lease is the legally binding contract that protects both you and the tenant, so it is very important to ensure you've done your research and have it reviewed by legal professionals.
Chapter 3: Know What Insurance You Need
Another key aspect of prepping a unit for a tenant is landlord insurance. Now, insurance can often seem scarier than it is. Often people get confused between homeowners' insurance, landlord insurance, and renters insurance—all these different options but which one do you need as the landlord?
There are a lot of resources around what type of insurance you'll need as a property owner. However, if you plan to rent out to tenants only occasionally, homeowners insurance might be a better option. Fundamentally, if you're planning to rent out your property full-time, you'll need landlord insurance.
Do I need landlord insurance?
A popular question that comes up when researching insurance options is: do I even need landlord insurance? And the answer is yes. If you want to be a good landlord, you should protect your rental property assets with a landlord policy. Landlord insurance provides property and liability protection to help prevent significant financial losses to your business.
While landlord policies will vary, landlord insurance typically covers property related to the rental. This can be the dwelling itself, other property structures (such as a detached garage or fence), and any equipment stored on the property that is used for rental-related purposes (such as a lawnmower or snowblower). Damages usually covered by landlord insurance are fire, lightning, wind, hail—though each policy will vary.
In terms of liability coverage, landlord insurance typically only covers issues relating to the rented premises. For example, if you're found legally responsible for a tenant falling down your rental's stairs, the liability coverage provided by your landlord insurance can help pay for medical or legal fees.
Do my tenants need renters insurance?
A classic follow up to questions about landlord insurance is usually: Should I require renters insurance?
Remember, landlord insurance protects you, the landlord, from property damages and liability lawsuits. Renters insurance does the same thing for renters. Whether or not you require it is up to you, but some landlords like to require tenants to have it via the lease.
Often, tenants are unaware that your landlord insurance does not cover any damage or losses to renters' personal property or liabilities. This means that if their personal property is damaged due to a broken water pipe, for instance—it is not covered by landlord insurance.
Requiring renters insurance is a strategic move. Landlord insurance helps protect you and your property, and renters insurance does the same for tenants.
Chapter 4: List & Market Your Property
While it can seem daunting to think about how to list and market your rental property, there are a number of platforms available to get your listings out there.
The best rental listings sites will depend on your marketing strategy and online tools. For example, if you're using a rental property management software like RentRedi, you can post your listings for free to best rental listing sites on both a national and local level.
Nationally, you can syndicate your listings to Realtor.com. You can also use the included marketing listings page we provide to share the post across social media sites, Craigslist, and Facebook Marketplace, and any other preferred platforms.
But, if a rental property management software isn't a part of your wheelhouse, you should still think about cross-posting your listings to both national and local sites to get the best options and generate higher demand for your rental listings.
National Sites
Realtor.com
Apartments.com
Zillow
Local Listings
Craigslist
Facebook Marketplace
Local listing sites
Get creative when it comes to sharing your listing to your local community! Craigslist and Facebook Marketplace are popular platforms for posting listings on a local level, but some cities and counties will often have their own Facebook or online groups—even local newspapers now have online classifieds and marketplaces to share real estate listings.
Writing a compelling listing
Beyond just knowing where to list your rental is knowing how to write a compelling listing. In general, make sure you are representing yourself professionally, using high-quality photographs, and showcasing the rental's amenities.
Include your safety and sanitization procedures you're following. Be transparent about your safety measures for viewing the unit.
Highlight any amenities that are conducive for hunkering down, especially in-unit (space, outdoor areas, laundry)
Offer additional incentives if you're trying to attract renters quickly (free or discounted month of rent, free parking space, included utilities, contactless payments, paying for moving truck)
Explain how you're managing the rental remotely (virtual/self-showing, digital lease signing, contactless rent payments, maintenance request procedures)
Chapter 5: Showing Your Property Safely and to the Right Tenants
When it's time to start showing your property to prospective tenants, you want to make sure that you're doing it safely and to renters with good tenant qualities. It's so frustrating for both landlords and tenants to get far into the screening funnel, only to find out after the showing, application, and screening that the tenant isn't qualified based on your minimum requirements. The tenant, too, has also wasted their time and money. This is why part of being a good landlord is having a good prequalification and showing process.
Prequalifying your tenant
Showing units to prospects was a pain in the rental before the pandemic, but now? It's an extra hassle and even a health hazard if you have a lot of people interested in viewing the unit. More than ever, prescreening tenants before showing them the unit is important to save you time and money by filtering out applicants who don't meet your criteria.
RentRedi is the only rental property management software to have a built-in tenant prequalification survey for renters to fill out and submit to the landlord directly. Landlords receive self-reported prescreening and can easily accept or reject tenants who do not meet the minimum requirements before showing them the unit.

Scheduling showings
After you've gone through your prequals, now it's time to start scheduling showings. This can be done a variety of ways, but one of our faves is using Calendly to let prospects see available times, schedule what works for them, and it automatically syncs to your Google Calendar (and RentRedi dashboard) so you know who is coming and when.

Showings during COVID-19 can be tricky, so you'll ultimately have to decide how to set up your showings.
Remember to always follow CDC-recommended guidelines for wearing a mask, washing your hands/using hand sanitizer, social distancing, and limiting your in-person contact with others.
Chapter 6: Tenant Screening
What exactly the tenant screening process entails depends on the landlord, but typically, a good landlord will have both an application and background check (in addition to prescreening).
Application
When it comes to an application, you want to be sure you're as thorough as possible in your vetting process. Some rental property management software (like RentRedi) will include a standard application in the platform for you that covers a variety of information: employment, income, and tax information, and more. Increasingly, landlords are also optimizing the application by using online or mobile applications to cut down on having to email, drop off, or send applications.
Background Check
Running a tenant-paid screening is critical for verifying your tenant's information and/or flagging any high-risk tenants. While prequalifications are generally self-reported information from the tenant, you'll want to run a verified background check to ensure their information is accurate. Key things to make sure fit your threshold (minimum requirements) as a landlord:
Credit Score: Typically you won't have problems with a tenant of 600+ credit score. If someone does have below a 600, you can ask for a cosign and/or make sure someone else can pay the rent if the tenant cannot.
Background Check: Section 8 housing might be different, but it's up to the landlord to decide what they are willing to stand for a background check.
Income: A general rule is that the tenant(s) must make 3x the monthly rent in monthly income. This helps to ensure that a tenant can and will pay the rent in full. With COVID and higher than normal unemployment rates, make sure to understand a renter's full source of income on a monthly basis and make a decision that is comfortable for you as a landlord.
Chapter 7: Signing the Lease Agreement
After you've gotten your lease lawyer-reviews and your perfect tenant secured, now it's time to sign the lease! Whew!
Reviewing the lease
If you're nervous about the tenant understanding the lease, you can review the lease with them, give them a checklist of key sections to review, highlight what's their responsibility, and outline any consequences or policies that cover violations of the lease.
Signing the lease
With the pandemic still top of mind, there are plenty of options for signing the lease. Of course, there is the traditional, in-person method of signing the lease. However, if you want to give the tenant time to review the lease before signing, an electronic lease signing is equally as easy to accomplish as an in-person lease signing.
After you've signed the lease, it can be beneficial to upload and store the document electronically so that you can always access it. You can also share an electronic copy of the lease with your renters so that they have a digital copy as well.
Chapter 8: Mobile Rent & Fee Payment
When it comes to being a good landlord, you'll want to reduce as much of the friction of the rent-paying process as possible. You might consider a property manager, but it is easy to collect rent yourself! To make this possible, recommend a rental payment software that allows tenants to pay via their smartphone and set up automatic payments.
Nowadays, having a mobile portal for tenants to pay rent is an extremely valuable asset to your business and renters: they enjoy the convenience of being able to pay rent from their phone and even being to put their rent on auto-pay like their other bills.
When choosing a rental payment software option, one that allows tenants to set up monthly rent reminders is also beneficial so that you don't have to send a reminder every month for the tenant yourself. (Although, if you want to, most rent payment services allow you to send reminders as well.)
Additionally, if you included a late fee policy in your lease agreement, you'll want to set up an easy way to track and manage that. A rental payment software for landlords can help you create a "set it and forget it" way of calculating and collecting late fees. RentRedi, for example, enables you to set up auto-late fees by property and input late fee rules by day/week and percentage/dollar amount. You can also set a cap so you're compliant with state laws regulating late fees.

Chapter 9: Tenant Communication & Maintenance
After you've acquired tenants, a critical component to being a good landlord becomes retaining tenants. To do this, you'll want to be sure to establish professional channels of tenant communication and an efficient process to manage the inevitable maintenance requests.
Tenant communication
The ability to communicate with your tenant is an important part of being a good landlord and goes a long way in retaining tenants. As you progress in your rental business, the ability to reduce tenant turnover and retain quality tenants will increase your return on investment.
When signing on a tenant, establish an efficient avenue of communication so they know how to reach you, whether it's via text, phone call, email, or an app for communication. App notifications can be an easy channel of tenant communication that ensures you can quickly send important announcements, rent reminders, or updates to tenants in their RentRedi app.
Handling maintenance requests
As a lot of communications with tenants will revolve around maintenance and repairs, it's equally important to agree upon effective channels of communication. If you're using a rental property management software, maintenance requests for the tenant can be submitted via their tenant portal.
This can help avoid those back-and-forth emails trying to establish what the exact issue is and the priority: In RentRedi, tenants attach a 5-second video of the issue so that landlords can see directly what the issue is and what the priority is.
Additionally, you can also sign up for 24/7 Emergency & Full Premium maintenance!
When you add premium maintenance services, tenants can then submit maintenance requests through call or text on a dedicated line. The dedicated line screens and troubleshoots maintenance requests before sending a contractor. Landlords set rules around the price of repairs and are kept informed every step of the way.
Conclusion
Becoming a landlord can be a daunting venture, but breaking it down step-by-step makes the process easier. Think of the above steps as a helpful checklist of key components of becoming a good landlord:
Pricing your rental based on the strategy best for your rental business
Review your lease with a lawyer
Get landlord insurance and require renters insurance
List and marketing your property to attract renters
Schedule showings safely
Screen tenants to ensure they're qualified
Sign the lease and store electronically for accessibility
Collect rent
Manage repairs and relationship with tenants
As you complete them, you're that much closer to turning your property into a rental and starting your new business.
RentRedi offers an all-inclusive, easy to use landlord-tenant software with features for every step of the landlord process to ensure you have everything you need to manage your rentals.